4 – Troppe Storyline e troppi personaggi, spesso sterili per più puntate/stagioni
Ok, stare dietro a tutte le vicende è complicato, e posso concedervi il fatto che due o tre potevano anche essere bypassate con qualche espediente narrativo.
Qualcuno ha detto Dorne?
Però è innegabile anche che l'ampiezza dell'universo Game of Thrones sia anche uno dei suoi aspetti più affascinanti. Comunque sia, basta seguire un paio di stagioni per capire su quali cavalli puntare un cassetto della memoria, affidando tutti gli altri a dei rapidi check su Wikipedia nel momento in cui vengono nominati.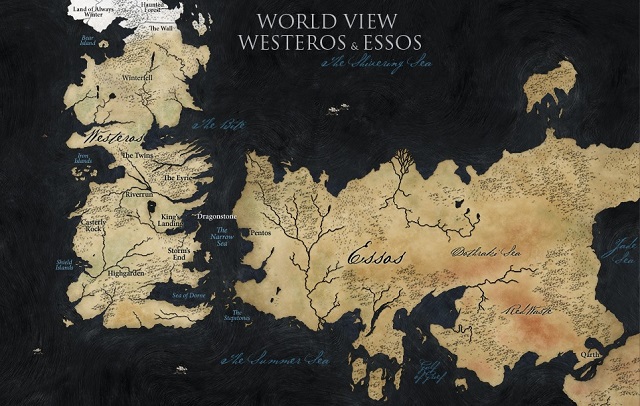 5 – È diseducativa
Personalmente ho imparato tantissime cose dalla visione di Game of Thrones. Ad esempio, a minacciare di morte con stile. Volete mettere la differenza che corre tra un
"Oh, pagliaccio, mò vengo lì e ti ammazzo la faccia"
e un
"Infilzerò la tua testa su di una picca"?!?
Altro livello.