Chi è Ragnar Lothbrok, il vichingo dagli occhi azzurri che ci ha rubato il cuore, lo sappiamo tutti. Conosciamo le sue conquiste, i suoi viaggi, le sue aspirazioni, i suoi tormenti. Però forse non sappiamo tutto del suo magnetico interprete, Travis Fimmel. E noi di Hall of Series siamo qui per raccontarvi la vita di un uomo che è riuscito in un'impresa difficilissima: affermarsi come attore avendo alle spalle una carriera di successo come modello.
Travis Fimmel nasce a Echuca, nella campagna australiana, il 15 luglio 1979; è del segno del Cancro, quindi una persona estremamente sensibile, generosa, altruista da un lato; dall'altro si possono riscontrare alcuni difettucci tra cui irascibilità, pigrizia, tendenza agli sbalzi d'umore e alla malinconia. Purtroppo non sappiamo dirvi quali di questi aspetti appartengono effettivamente alla personalità di Travis, ma siamo tutte concordi sul fatto che sapremmo consolarlo in un momento di malinconia "cancresca".
Ultimo di tre fratelli, cresce in campagna, insieme al padre Chris, allevatore di bestiame, e alla madre Jenny, infermiera. Il suo soprannome in famiglia era "Rangi", e la sua passione adolescenziale la caccia alle volpi. A 17 anni si trasferisce a Melbourne per sfondare nel mondo del baseball e studiare all'università; purtroppo la sua carriera viene interrotta da un infortunio a una gamba. Ma non tutto il male viene per nuocere: nel 1998 viene infatti notato da un manager della Chadwick Model Management, che gli offre un ingaggio.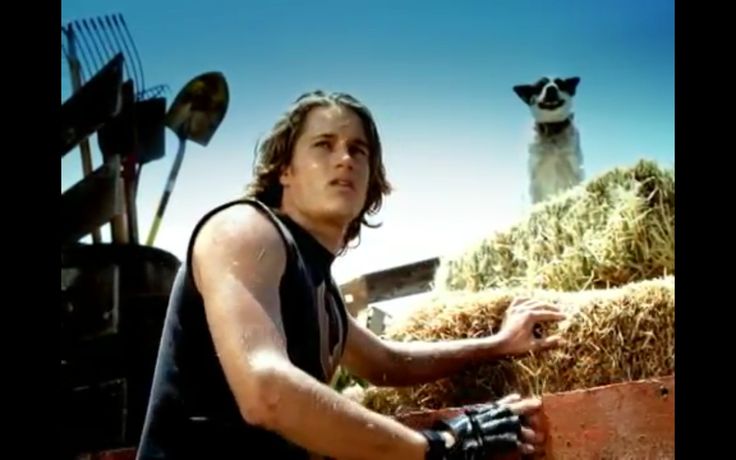 Il mondo della moda inizia a notare Travis Fimmel soltanto nel 2001, quando decide di trasferirsi a Los Angeles, dove arriva con soli 60 dollari in tasca, incarnando il vero sogno americano. Inizia a essere conosciuto al grande pubblico per le sue apparizioni nel videoclip di Jennifer Lopez I'm Real (come notiamo nella foto sopra), in cui lo vediamo, giovanissimo, destreggiarsi sensualmente in un contesto campestre, e in Someone to Call My Lover di Janet Jackson, in cui interpreta un aitante belloccio da bar. Ma è la leggendaria campagna di Calvin Klein che lo consacra come icona sexy a livello mondiale: pensate che a Londra vennero rimossi addirittura alcuni manifesti stradali, dopo le proteste delle associazioni degli automobilisti, che sostenevano che la vista di Travis in slip bianco distraesse un po' troppo le automobiliste.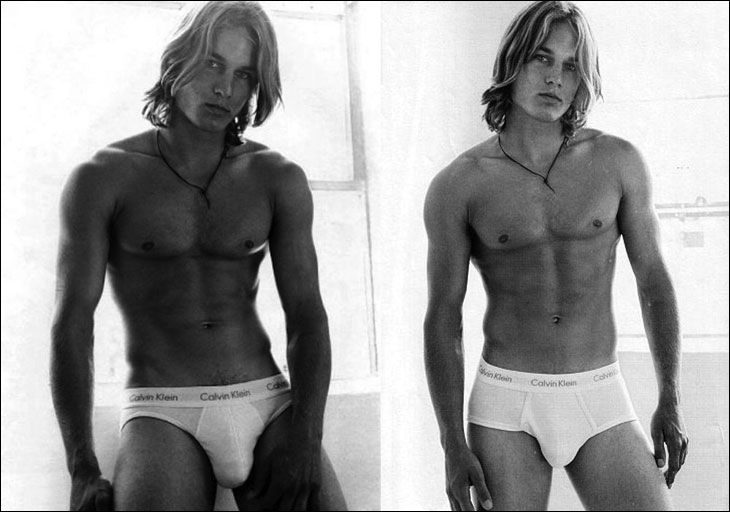 Travis Fimmel viene consacrato definitivamente nel mondo della moda quando, per la campagna del profumo Crave, sempre della maison Calvin Klein, gli venne staccato un assegno a sei cifre, il secondo più alto ingaggio mai pagato dalla casa di moda a un modello. Il sodalizio con la moda, però, dura poco: già l'anno successivo, nel 2003, Travis comincia ad avvertire il richiamo del cinema, e interpreta John Clayton/Tarzan nella Serie Tv Tarzan, prodotta da Warner Bros, e Taj nella Serie Rocky Point. Entrambe le Serie, però, nonostante i buoni ascolti vengono interrotte dopo poche puntate.
Nel 2005 Travis Fimmel torna nella sua Australia per girare Guests, un thriller in cui interpreta un tossicodipendente che prende in ostaggio con la sua fidanzata un uomo agorafobico. Nel 2009 recita insieme a Patrick Swayze, all'epoca già malato di cancro, in una delle sue ultime interpretazioni: The Beast, Serie Tv prodotta da A&E. Travis interpreta Ellis Dove, un giovane agente sotto copertura, a cui il mentore Charles Barker – Patrick Swayze – insegna i trucchi del mestiere. Dove verrà in seguito avvicinato da alcuni agenti dell'FBI, che cercheranno di convincerlo a dimostrare che i trucchi utilizzati da Barker sfiorano l'illegalità.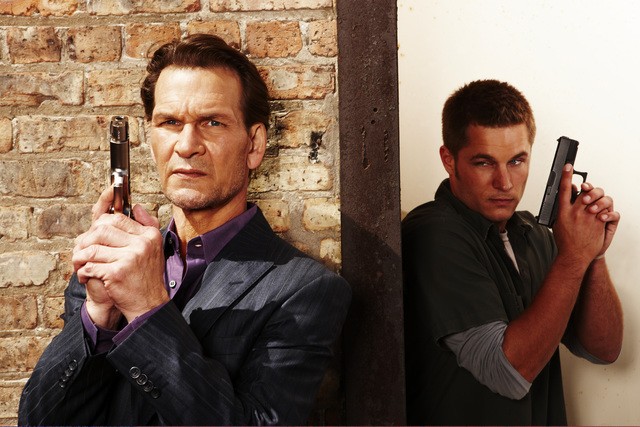 E finalmente, la svolta: nel 2012 Travis Fimmel viene scelto per interpretare Ragnar Lothbrok nella Serie Tv Vikings prodotta da History.
La sua interpretazione diventa leggendaria, e ancora piangiamo la scomparsa del suo personaggio. Magnetico, sopra le righe, capace di farci amare alla follia e allo stesso tempo detestare un personaggio controverso e leggendario: Travis è riuscito, grazie all'interpretazione di Ragnar, a scrollarsi di dosso il cliché di modello "tutto muscoli e niente cervello". Il suo monologo "Who wants to be king?", nel finale della prima parte della quarta stagione di Vikings, è diventato una pietra miliare nella storia delle Serie Tv. Più di recente è tornato sul grande schermo nell'adattamento cinematografico di World of Warcraft, in cui interpreta Anduin Lothar.
Infine, un po' di curiosità su di lui: è un amante delle camminate a piedi nudi, ed è comparso in questa veste anche nel programma The Sharon Osbourne Show. Pare che sia più facile per i paparazzi fotografarlo a piedi nudi o al massimo con un paio di infradito che con delle normali, noiose, scarpe. Sembra addirittura che Travis si diletti a dipingere quadri a olio, hobby che però viene in secondo piano rispetto al surf, da bravo australiano, e alle moto, da bravo trapiantato negli USA (vive a Los Angeles). Ha dichiarato di essersi sentito molto triste ad aver dovuto continuare a girare Vikings senza il suo partner George Blagden – Athelstan: un'amicizia, insomma, che travalica il set.