Nelle serie tv, specie in quelle d'azione, l'attenzione per i dettagli fa la differenza. Non si può essere approssimativi, superficiali. Bisogna invece prestare attenzione alle minuzie, ai particolari apparentemente più irrilevanti, perché è anche e soprattutto nei dettagli che si intravede la qualità di una serie. Nei period drama, ad esempio, la scrupolosità con cui si ricostruisce l'ambientazione è essenziale. Pensiamo a una serie come Vikings, dove ogni dettaglio deve essere accurato: i riferimenti storici, l'abbigliamento, la caratterizzazione dei personaggi, la scenografia. E, particolare nient'affatto secondario, le scene di combattimento.
Vikings non avrebbe la stessa potenza visiva senza scene di battaglia accurate e rifinite fin nei più trascurabili dettagli.
Ma naturalmente non è la sola. Le serie tv che hanno alla base una grossa componente d'azione devono rendere le scene di combattimento quanto più verosimili possibile. Il corpo a corpo, lo scontro in battaglia, i duelli, vanno curati fin nei minimi dettagli per catturare l'attenzione dello spettatore e restituirgli una narrazione veritiera e coinvolgente.
Con questa classifica abbiamo provato a realizzare una top 10 delle serie tv che curano meglio le scene di combattimento, spaziando tra generi completamente diversi tra loro.
10) Chuck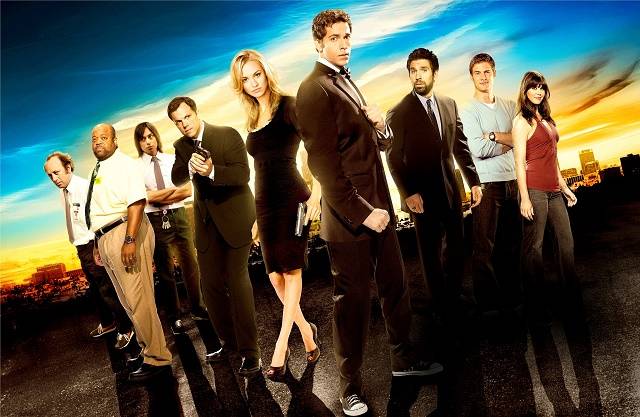 Un genere che non ci aspetteremmo di trovare in lista è quello delle comedy. Anche se Chuck non è solo una commedia. Questa serie, incentrata su spionaggio e sul rapporto tra i servizi di intelligence e un ordinario ragazzo esperto di computer, fa dell'azione uno dei suoi punti di forza.
E potrà sembrare incredibile, ma è una delle serie che cura meglio le scene di combattimento e gli scontri ad alta tensione.
9) Vikings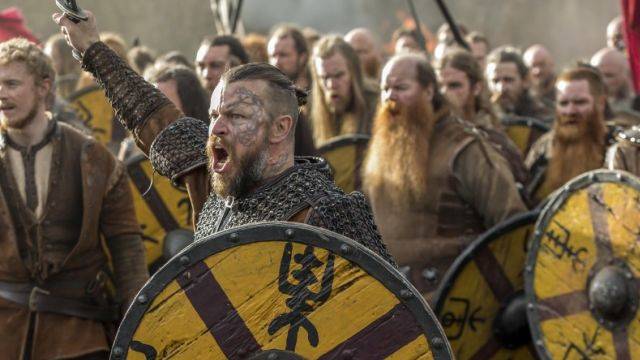 Dicevamo invece di Vikings che, senza il grande lavoro sui combattimenti e le battaglie, molta della sua potenza visiva si sarebbe persa per strada. In un mondo antico in cui la sopravvivenza è legata alla legge del più forte, la lotta è un fattore essenziale della narrazione.
Le scene di guerra di Vikings sono imprescindibili e contribuiscono ad elevare parecchio la qualità del prodotto finale.
Se ci si sofferma sui singoli scontri, si può avere un'idea di come gli sceneggiatori abbiano curato fin nei dettagli ogni singola scena di questa serie.
8) Banshee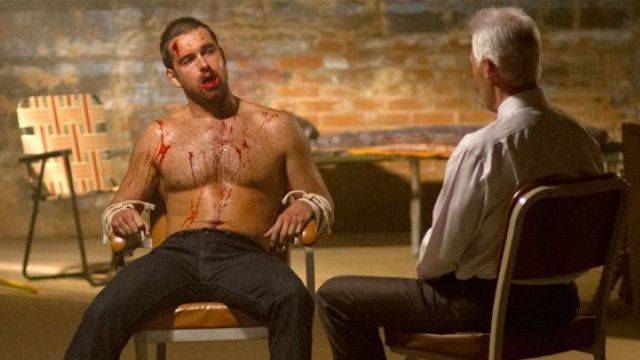 Jonathan Tropper – che ritroveremo in questa classifica – e David Schickler hanno realizzato questa serie tv che è un misto tra poliziesco, thriller e serie di azione. Banshee è una cittadina immaginaria della Pennsylvania, in cui un criminale appena uscito di prigione si mette alla ricerca della sua ex complice.
Non è Vikings, ma c'è da dire che in questo show le scene di combattimento non hanno nulla da invidiare alle grandi serie tv degli ultimi anni.
7) The Witcher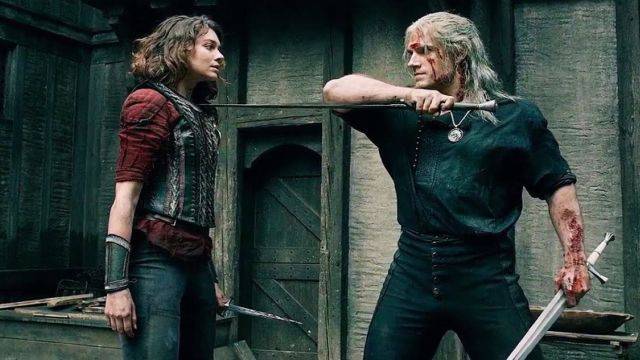 La serie fantasy di Netflix ha invece sbalordito non solo per la complessità e l'originalità della storia. Sono anche i particolari ad aver fatto la differenza. Accurati, rifiniti, ben studiati. Le scene di combattimento sono un elemento essenziale dello show. Geralt di Rivia è una vera e propria macchina da guerra e come tale si muove sullo schermo.
Già nel primo episodio lo vediamo in azione prima con i briganti, poi nella lotta con Renfri, in una serie di colpi agili e precisi. Lo slow-motion aiuta a focalizzarsi su ogni minimo movimento, conferendo alla battaglia un tono veramente epico.
6) Spartacus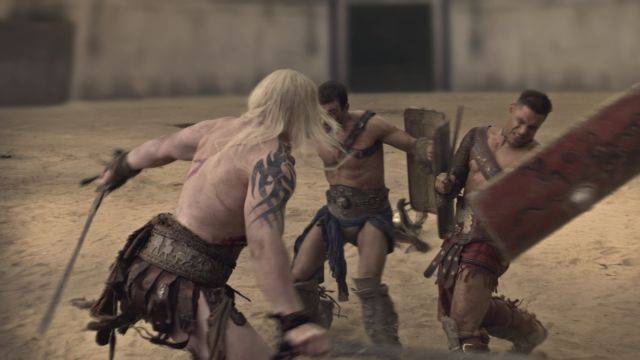 In uno show sugli dèi dell'arena, è indubbio che il corpo a corpo sia un elemento assolutamente non trascurabile. E infatti in serie tv come Vikings, Game of Thrones o Spartacus appunto, le scene di combattimento alzano notevolmente l'asticella.
Questa serie è celebre per i suoi duelli nell'arena, il sangue che schizza via a ogni colpo e la sabbia che si alza tra un affondo e l'altro, amplificando il clangore delle spade che si scontrano tra di loro.
5) Into the Badlands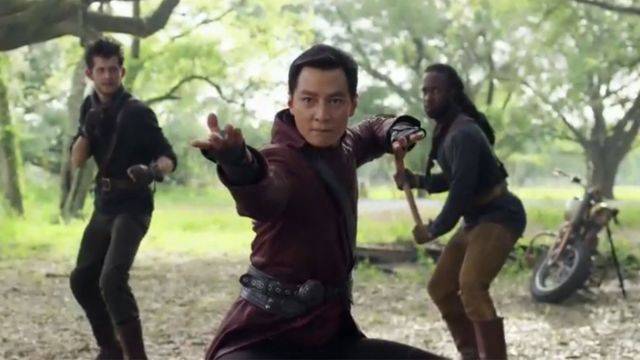 Al quinto posto troviamo uno show che non ha avuto grande attenzione in Italia, ma le scene di lotta sono tra le migliori prodotte di recente sul piccolo schermo. Into the Badlands è ambientata in una realtà post-apocalittica nella quale un guerriero e un ragazzo provano a sopravvivere in un mondo dominato da meccanismi feudali.
Probabilmente la trama non ha conquistato poi tanto, ma nessun dubbio che le scene di combattimento siano qui pura arte in movimento.
4) Game of Thrones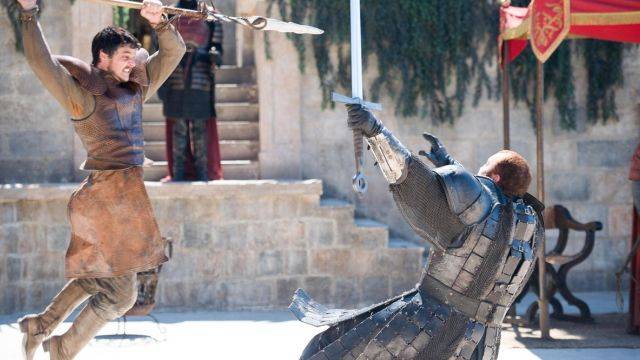 Jaime Lannister, Arya Stark, Jon Snow, il Mastino, Brienne di Tarth, Daario Naharis, la Montagna, Bronn delle Acque Nere, Beric Dondarrion, Khal Drogo e tanti altri. Ogni nome racchiude in sé un combattente, ogni storia si trascina dietro un'abilità particolare in duello. In Game of Thrones l'attenzione per le scene di combattimento è altissima.
La lotta assume la fisionomia di una danza nelle movenze eleganti di Arya o di Oberyn Martell, di uno scontro brutale nella goffaggine di Brienne, di una semplice formalità da sbrigare nel caso del Mastino o di Bronn. Insomma, Game of Thrones è pieno zeppo di azione, combattimenti, scontri corpo a corpo analizzati nelle più diverse forme e sfaccettature.
3) Marco Polo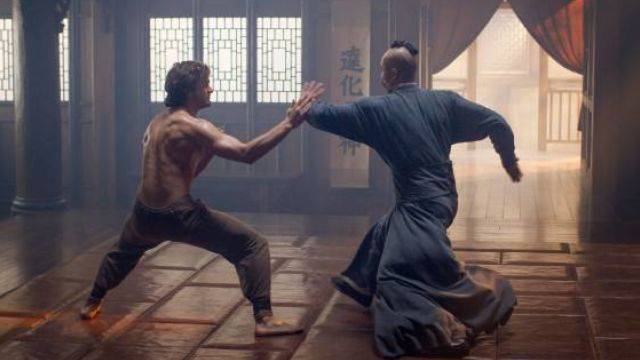 Nel lontano regno di Kublai Khan, la nobile arte del combattimento è esaltata in più di una scena della serie. Oltre agli scontri tra i vari eserciti infatti, questo show focalizza molto l'attenzione anche sui singoli duelli tra personaggi.
Li Jinbao, detto "Cento Occhi", è sicuramente il personaggio più intrigante da questo punto di vista. Tant'è che Netflix gli ha riservato una puntata speciale di trenta minuti proprio per raccontare la storia del monaco guerriero giunto come schiavo alla corte del Khan e diventato in breve tempo il temibile "assassino cieco".
2) Daredevil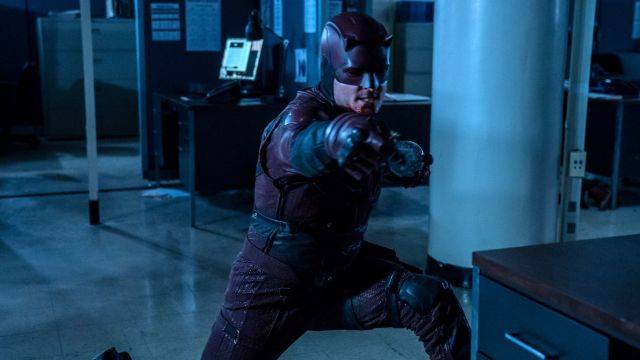 Uno degli elementi che colpisce di più nelle serie tv Marvel è proprio l'accuratezza delle scene di lotta tra gli eroi e i villain da sconfiggere. Daredevil è una delle migliori da questo punto di vista, specie dalla seconda stagione in poi.
L'azione si condensa tutta in quei minuti di lotta frenetica, minuti per i quali gli attori devono lavorare giorni e giorni, come ci conferma Charlie Cox:
La precisione è indispensabile perché tutto è ripreso in una volta, quindi ogni aspetto deve essere perfetto, non puoi tagliarne delle parti.
1) Warrior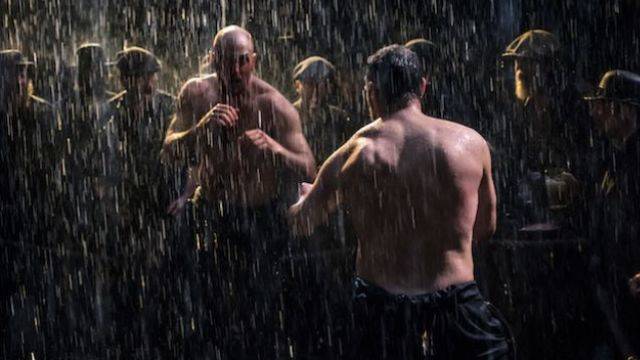 E comunque non si può parlare di lotta e acrobazie senza citare almeno una volta Bruce Lee, la leggenda dei combattimenti corpo a corpo. Che è poi anche quello che ha dato l'idea a Jonathan Tropper e Justin Lin per la serie Warrior.
Ambientata alla fine del XIX secolo in California, la serie è incentrata su un giovane fenomeno del kung-fu che emigra dalla Cina a San Francisco e rimane invischiato nelle guerre Tong che insanguinarono la città. Inutile sottolineare che l'attenzione maniacale per ogni movimento, ogni colpo, ogni acrobazia è ciò che rende questa serie davvero incredibile.