In questo ultimo periodo sembrano moltiplicarsi le serie tv che derivano dal mondo dei videogiochi: The Witcher e Castlevania sono alcuni dei titoli più famosi del momento. Questo perché molte delle serie che più amiamo e apprezziamo derivano, in generale, da altri prodotti dell'industria dell'intrattenimento: non è raro l'adattamento di libri più o meno famosi col fine di raccontare storie diverse da quella originaria.
Come mai ora sembrano moltiplicarsi le serie tv tratte dai videogiochi? Sono molti gli elementi da considerare.
Prima di tutto, le serie rientrano in un sistema d'intrattenimento molto articolato: già pilastri del panorama audiovisivo come Lost hanno creato un vero e proprio mondo transmediale (ovvero espanso su più media), permettendo un'esperienza più coinvolgente e composita ai fan che, in alcuni casi, si appassionano e chiedono di più dall'universo che tanto amano. Lost ha ad esempio espanso il proprio mondo con il videogame "Via Domus": in questo adattamento ogni sezione permette ai fan di giocare e mettersi alla prova nei primi 70 giorni di naufragio mostrati anche nella serie tv (che contiene molti momenti drammatici al suo interno).
È anche la voglia di sperimentazione che permette a produttori e appassionati di esplorare, in maniera creativa, i limiti e le possibilità di ibridizzazione tra videogame e serie tv: impossibile non menzionare a questo punto la puntata speciale Black Mirror: Bandersnatch, dove lo spettatore si trova a dover interagire con la storia, avendo in mano il potere di cambiare la trama e giungere a molteplici finali diversi tra loro.
Il bello dei videogame è racchiuso nel loro essere narrativi, ma anche coinvolgenti. Chi gioca è parte integrante e attiva negli avvenimenti, deve mettersi alla prova e imparare le regole, i sotterfugi e le scorciatoie presenti, col fine ultimo di vincere e completare tutte le parti (principali e secondarie) della storia.
È quello che molto spesso ci porta anche a iniziare una serie tv: la voglia di sperimentare quel determinato mondo, viverlo attraverso gli occhi di uno o più personaggi, arrivando a un livello di interesse tale da ritrovarci emotivamente coinvolti e attaccati allo schermo.
Il mondo dei videogiochi ha, in più, una impressionante quantità di storie che sono già conosciute e apprezzate nel loro contesto: è importante quindi notare come i produttori di contenuti audiovisivi come Netflix possano essere interessati all'adattamento di queste storie per le proprie piattaforme. The Witcher, ad esempio, è una produzione originale Netflix che ha creato molto interesse e hype proprio perché partiva da tre videogiochi famosi e amati: perfino Henry Cavill (di cui ti parliamo anche qui) ha voluto interpretare Geralt di Rivia poiché grande appassionato della saga videoludica.
La serie, però, racconta degli avvenimenti che traggono spunto a loro volta dalla base letteraria che è la "nave madre" di tutto: è qui che la cultura convergente e partecipativa esprime al massimo il suo potenziale. Avere alle spalle un mondo creato in modo così minuzioso è il pilastro solido che ha permesso a The Witcher di diventare una serie molto amata. Infatti ha trovato consensi non solo tra chi si approcciava alla storia conoscendo già videogiochi e libri, ma anche tra chi si immergeva in questo universo narrativo per la prima volta.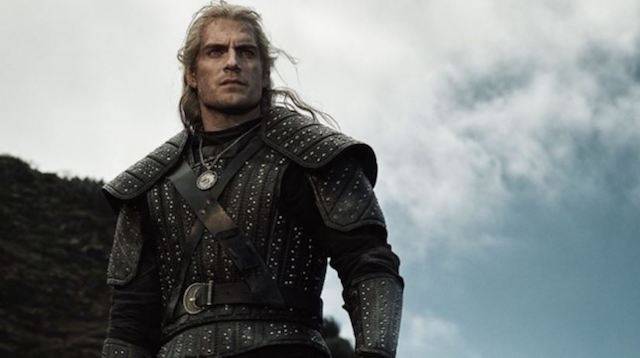 L'unione tra mondo audiovisivo e videogame può anche scavalcare quelle che sono le barriere nazionali e culturali con più facilità, dimostrando come le storie non hanno confini che le trattengono: è questo l'esempio di Castlevania.
La serie è basata su un videogame giapponese molto vecchio: il primo gioco è stato rilasciato nel 1986, ma tanti altri capitoli si sono susseguiti nel tempo per adattarsi a vari mercati e diversi tipi di console, rendendo Castlevania uno dei franchise più popolari e criticamente acclamati di sempre.
È anche per questo prestigio che nel 2017 la storia horror videoludica è divenuta una serie tv targata Netflix: in questo caso la trama nasce dalla commistione di due videogiochi diversi, uno del 1989 e uno del 2005. Lo stile anime crea un senso di coerenza tra i due prodotti ed è diventato il tratto distintivo che rende Castlevania subito riconoscibile. È da poco uscita su Netflix la terza stagione, ma il rinnovo della serie è già stato confermato.
Come spesso accade, Netflix è il precursore di molte mode del momento, ma non è l'unica casa di produzione che vuole cimentarsi nel riadattamento di videogiochi: anche la HBO ha deciso di entrare in campo annunciando una serie tv basata su The Last of Us, da molti considerato il miglior gioco degli ultimi dieci anni.
Ambientata in un mondo post-apocalittico la storia racconta di Joel, un contrabbandiere, che viene incaricato di scortare fuori dalla quarantena Ellie, una ragazza quattordicenne che potrebbe racchiudere in sé l'antidoto alla pandemia scoppiata vent'anni prima sulla Terra. Nonostante le indiscrezioni su cosa verrà narrato nella serie tv sono ancora poche, molti fan non vedono l'ora di scoprire cosa ha in serbo per loro l'HBO.
Un pubblico fidelizzato come quello dei videogiochi è sempre esigente e pignolo, ma anche emotivamente coinvolto e capace di generare un hype senza precedenti per le storie che più ama e conosce. Non dovrà stupirci quindi la presenza sempre più frequente di serie tv tratte da questo mondo composito, originale e tutto da scoprire.