Attenzione: questo articolo contiene spoiler su The Witcher 1×06!
The Witcher si addentra nell'ultima fase di questa prima stagione, e lo fa adottando una delle vicende più classiche e amate del genere fantasy: la caccia al drago. Basata su Il limite del possibile, racconto tratto della raccolta La Spada del Destino, la sesta puntata è una vera e propria avventura, divertente ed entusiasmante, ma anche ricca di dilemmi morali e verità da affrontare. Se certi elementi di Bestia Rara ricordano molto la quest di un gioco di ruolo (dalle squadre in gara alla taglia sulla testa della terrificante creatura), per altri versi ci troviamo invece di fronte a una storia nuova, che fornisce molti spunti per comprendere meglio il filone principale della trama.
In The Witcher 1×06 Geralt di Rivia deve fare i conti con le emozioni e compiere l'ennesima scelta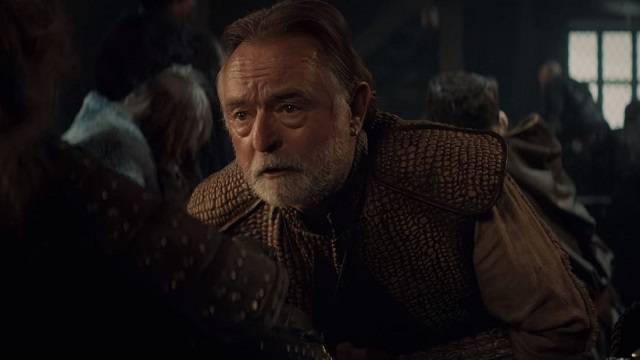 Sin dal primo dialogo di Geralt con il cavaliere Borch e dalla presentazione delle varie compagnie di cacciatori, sembra di essere stati catapultati in una partita di Dungeons & Dragons o nel mondo de Lo Hobbit, costellato di creature magiche, missioni da completare e viaggi alla ricerca di tesori misteriosi. L'essenza lugubre e innovativa di The Witcher, però, riesce a cancellare questa sensazione quasi completamente: l'atteggiamento dello strigo nei confronti del drago da sterminare designa una certa somiglianza tra i due "mostri", entrambi evitati e temuti dagli umani. Come emerge nella seconda puntata della serie, razzismo e xenofobia sono elementi ricorrenti in questo universo immaginario, dove persino gli esseri più potenti e austeri sono relegati ai margini e, alla meglio, guardati con sospetto.
In Bestia Rara si ha una delle migliori performance di Henry Cavill nei panni di Geralt, il quale lascia trasparire tutti i contrasti di un Witcher alle prese con i suoi sentimenti più reconditi. L'improvvisa apparizione di Yennefer e le successive discussioni dei due lasciano intendere che sono trascorsi molti anni dalla vicenda del jinn che noi ben conosciamo. Ormai i salti temporali della serie non stupiscono più, ma è un vero peccato essersi persi le fasi intermedie di questo rapporto che, come si può solo intuire, si è intensificato nel corso del tempo. Questo punto cieco impedisce allo spettatore di empatizzare con la loro storia d'amore, condensata in soli due episodi, dall'inizio alla fine.
Il sesto episodio ci regala la miglior opera in CGI di The Witcher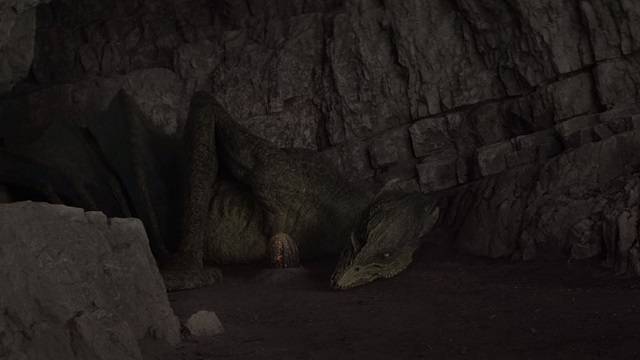 Alcune scene destabilizzano parecchio (come nel caso del bacio terribilmente fuori luogo durante il combattimento nella caverna) ma non riescono a rovinare una puntata nel complesso ben fatta, che ci conquista con il suo tema avventuroso, le scene conviviali e gli intrighi sentimentali. Tuttavia, i punti forti di Bestia Rara sono altri: in primis, i draghi. L'alter ego di Borch, il mitico Drago d'Oro, fino ad ora è la miglior creatura in computer grafica dell'intera serie, superando persino la kikimora del primo episodio.
L'altra caratteristica fondamentale sta proprio nei dilemmi morali che scaturiscono dalla caccia al drago: come reagire quando la preda diventa vittima, e il desiderio di conquista viene sostituito dalla compassione? In tale frangente, persino l'umanità di Yennefer viene a galla, e per la prima volta vediamo la maga prendere le parti del più debole. La maschera di Borch Tre Taccole, inoltre, non è l'unica a cadere: anche Geralt si ritrova costretto a rivelare un segreto doloroso, ammettendo a Yennefer la verità sul loro legame e, così facendo, spezzandolo in modo irreparabile. Il Drago d'Oro lo ha accompagnato sulla via che lo condurrà al suo destino, ma è un percorso ben diverso da quello sperato.
Anche per Ciri è tempo di aprire gli occhi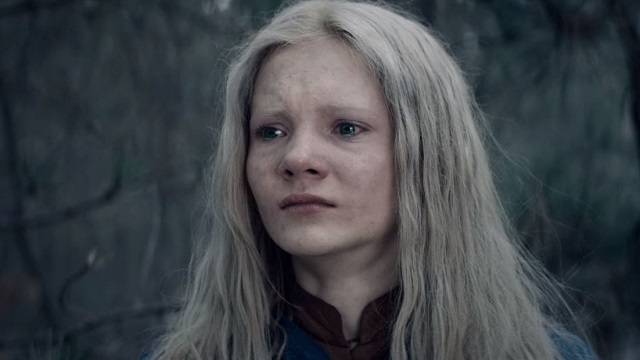 Nel cuore della foresta, in un altro tempo, Dara e la Leoncina di Cintra seguono il falso Sacco di Topo. Una volta smascherato il Doppler, però, la situazione si fa ancor più problematica. Non abbiamo ancora avuto modo di conoscere Cirilla a fondo, ma a questo punto possiamo delinearne la figura: è ingenua, confusa, arrabbiata per tutto ciò che le è stato portato via. Ha molto da imparare su come si sopravvive, e la prima lezione gliela dà proprio il suo amico elfo, andandosene e lasciandola nuovamente sola. La fiducia bisogna meritarsela e Ciri ha commesso un errore che dovrà pagare. Intanto, Nilfgaard non si arrende, in nome di una misteriosa Fiamma Bianca.
In questa puntata abbiamo assistito alla caduta di tutte le maschere: quella di Borch, che si rivela una leggendaria creatura dorata. Quella del Doppler, che casca nella trappola dei ricordi di Ciri. Infine, quella di Geralt, che ammette il suo intervento sul destino di Yennefer, ferendo profondamente lei e persino il povero Jaskier, seppur involontariamente. A questo punto, tutte le carte sono sul tavolo, non resta altro che giocare e scoprire cosa ci riserverà il fato negli ultimi episodi di The Witcher.