Attenzione! Questo articolo contiene spoiler sulla 1×02 di The Witcher. Qualora non abbiate ancora visto l'episodio, vi sconsigliamo di proseguire con la lettura.
Dopo un'incredibile partenza, l'universo di The Witcher inizia ad ampliarsi. Il secondo episodio infatti è estremamente ricco di informazioni, più o meno evidenti, circa l'aspetto culturale e politico del Continente. Se nel pilot (qui la nostra recensione) abbiamo conosciuto i protagonisti della storia, nella 1×02 vengono introdotti nuovi importanti personaggi.
Tra le new entry rientra Yennefer, una giovane dotata di incredibili capacità che viene venduta, come rimanda il titolo dell'episodio (Quattro marchi), a una potente istitutrice. In seguito alla sua introduzione iniziano così a svilupparsi ben tre differenti archi narrativi all'interno della serie: quello di Geralt di Rivia, della principessa Cirilla e di Yennefer. Ogni personaggio affronta delle avversità, rivelando le proprie debolezze ma anche un innato istinto di sopravvivenza.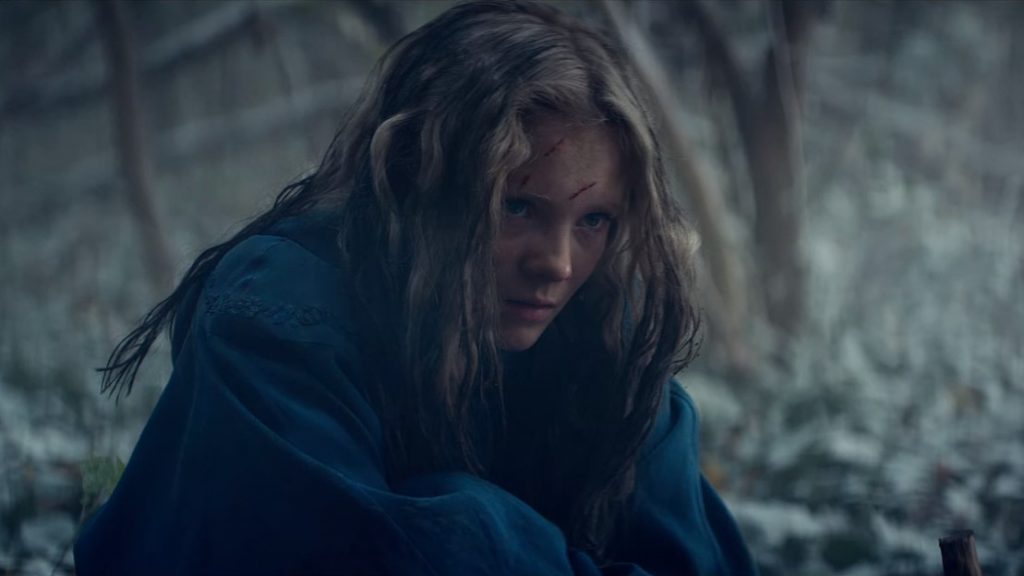 Ciri ne è la dimostrazione, giacché per la prima volta in tutta la sua vita da nobile è costretta alla miseria. La principessa, ricercata dall'esercito di Nilfgaard, viene accolta da un gruppo di abitanti di Cintra che è riuscito a fuggire dalla città assediata. In questo frangente, la giovane comprende quanto le gesta dei suoi familiari non siano state ben viste, poiché considerati egoisti e incapaci di governare. Accanto all'odio che i fuggitivi nutrono verso i regnanti, emerge anche il profondo razzismo diffuso tra gli umani nei confronti delle altre specie. E tale dettaglio è ripreso nel dialogo tra Geralt, Jaskier e gli elfi.
In The Witcher viene così definito il divario sociale tra gli uomini e le altre creature.
Questo scontro, avvenuto nel passato ma ancora vivo, spinge a riconsiderare chi sia il vero nemico della storia. Il dubbio morale riguarda sia chi è dipinto come vittima che come usurpatore, ed è compito del Witcher capire da quale parte stare. Nel corso dell'episodio Geralt riesce così a comunicare ed empatizzare con gli elfi, che considera quasi suoi simili, giacché egli non si definisce un umano.
La storia del Continente inizia così a modellarsi, sfruttando i singoli archi narrativi dei protagonisti per introdurre nuovi dettagli. Vengono approfondite le relazioni tra le varie razze e il rapporto con la magia stessa. Il caos è di ostacolo alla pace tra i popoli, non c'è equilibrio tra chi ha e chi, invece, non possiede nulla. L'unico modo per sopravvivere è riuscire ad adattarsi, convivendo con un crudele passato. Il dialogo tra il re elfo Filavandrel e Geralt è uno dei momenti più interessanti dell'episodio, poiché i due personaggi sono messi sullo stesso piano perché "diversi", costretti a subire un odio ingiustificato da parte degli uomini.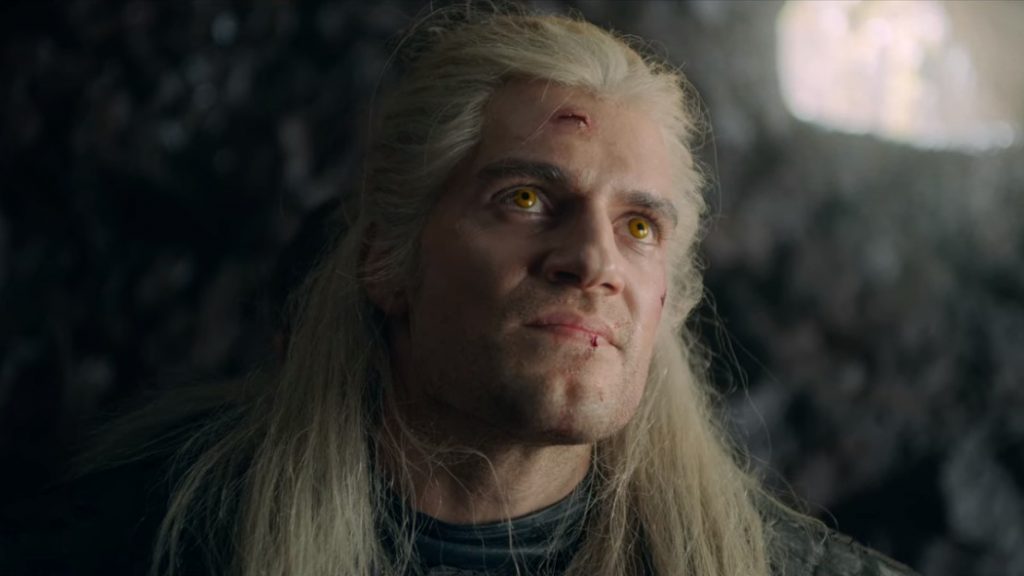 Rispetto al primo episodio, questa puntata si rivela estremamente più leggera, nonché ricca di momenti ironici forniti soprattutto da Jaskier. L'humor dei personaggi rende infatti lo show meno pesante di quanto possa apparire. La stessa ironia del protagonista gli conferisce un'alta dose di carisma, sebbene ci auguriamo che tale aspetto non venga esageratamente calcato. Il rischio di stravolgere troppo Geralt, canonicamente austero e serio, è parecchio alto.
L'interpretazione degli attori si rivela, anche in questo episodio, ottima.
L'espressività di Henry Cavill, nonostante possa apparire forzata, riesce a conferire al personaggio di Geralt saggezza e determinazione. Anche Yennefer, interpretata da Anya Chalotra, è ben curata. L'attrice è infatti in grado di riflettere la fragilità e la frustrazione della ragazza dalla duplice natura: metà umana e metà elfo.
Il binomio bene/male diventa sempre più obsoleto, poiché nessun personaggi è esente da difetti, né rispecchia totalmente la classica condizione di vittima. Si ricostruisce così uno scenario sempre più chiaro della politica del Continente e dei vari screzi tra i popoli.
Nel secondo episodio di The Witcher non ci sono sviluppi essenziali per la trama, poiché l'attenzione si sposta verso i personaggi e il loro modo di confrontarsi con la dura realtà. E sebbene sia apparsa meno emozionante del pilot, questa puntata si è rivelata necessaria per illustrare un quadro – ancora incompleto – della situazione sociopolitica all'interno della serie. Ci aspettiamo dunque che i prossimi episodi riescano a stravolgere un po' le acque e a tenerci ancora incollati dinanzi allo schermo.