The Witcher è la serie tv che in questo momento è sulla bocca di tutti, un trionfo planetario che ha fatto tornare Netflix sulla cresta dell'onda. Il successo poteva essere prevedibile, visto l'enorme riscontro che avevano riscosso il videogame e i libri di Andrzej Sapkowski. Come vi abbiamo raccontato in un articolo di qualche giorno fa, in pochissimi giorni The Witcher ha raggiunto la popolarità delle serie top di gamma del catalogo di Netflix. Insomma, la produzione sembrerebbe avere tutte le carte in regola per essere una nuova epopea fantasy di successo. Oltre alla storia in sé, anche alcune frasi hanno lasciato il segno nei cuori dei telespettatori. In questo articolo abbiamo provato a raccogliere le migliori.
Ecco le 10 frasi più iconiche di The Witcher
1) "Il male è male, Stregobor. Minore, maggiore, medio, è sempre lo stesso, le proporzioni sono convenzionali, i limiti cancellati. Non sono un santo eremita, non ho fatto solo del bene in vita mia. Ma, se devo scegliere tra un male e un altro, preferisco non scegliere affatto"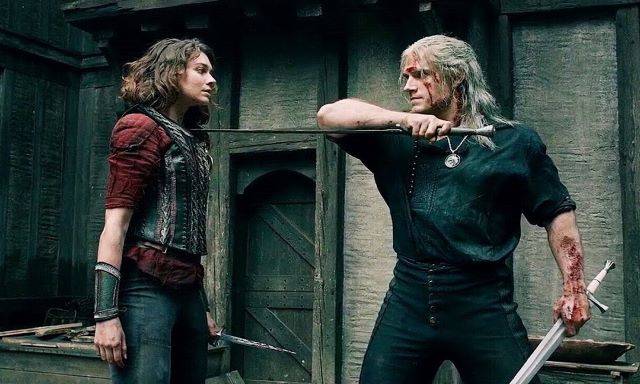 Nel primo episodio di The Witcher, Geralt di Rivia viene reclutato dal mago Stregobor per uccidere una donna di nome Renfri che, essendo nata sotto il Sole Nero, è maledetta. Stregobor la descrive come una donna violenta che rapina e uccide persone sulla strada, e sostiene che ucciderla sia il male minore. Geralt risponde con la frase in questione, una massima iconica. Questa è la sintesi perfetta delle convinzioni del protagonista. Il male è male. Questa frase ci descrive Geralt come più di un semplice assassino a noleggio, un eroe la cui morale non è in vendita.