Ciao, sono Alessandro Borghese. Benvenuti a questa puntata speciale di 4 Ristoranti: il mio viaggio nei ristoranti, bar e cafè. Un solo concorrente in sfida e quattro categorie da votare: lochescion, menù, serrvizio e conto. Ma non basta. Con il mio voto posso confermare o ribbaltare il risultato. Il primo e unico concorrente di oggi è il Mystic Grill di The Vampire Diaries.
Dopo essermi fermato nella misteriosa cittadina di Rosewood, per prendere un caffè al The Brew di Pretty Little Liars, ho deciso di allungare leggermente il mio viaggio e andare alla ricerca dei ristoranti avvolti dal mistero. Quale posto migliore se non Mystic Fall in Virginia? Questo paese, apparentemente avvolto dal mistero, è casa del Mystic Grill, un locale ampio che fornisce servizio ristorante, bar e ha anche una zona ricreativa dove si può giocare a biliardo.
Ad accogliermi… tanti camerieri. Ma questo posto non ha un proprietario? Cominciamo male.
Che inizi la sfida!
1) Location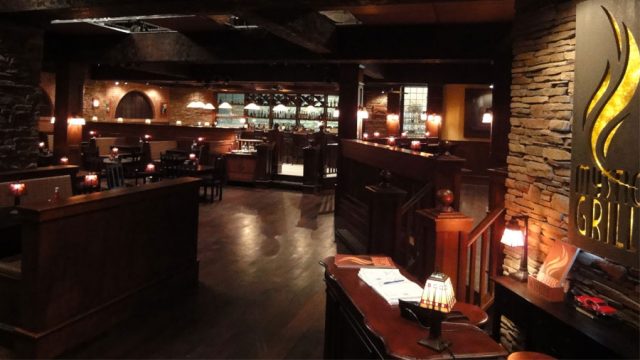 The Vampire Diaries è ambientato a Mystic Fall, una piccola cittadina nell'Est degli Stati Uniti. Non ci sono molte cose da fare qui e, di conseguenza, la maggior parte della popolazione si riunisce al Mystic Grill, ovvero un ristorante/bar/cafè situato al 1116 di Clark Street. Sebbene la mancanza di un'identità ben precisa possa, con il tempo, rappresentare un problema, il locale attira una grande varietà di clienti. Gli interni sembrano quelli di un pub, ma le piccole lampade a luce soffusa fanno poco per illuminare l'ambiente, che risulta cupo. Fa così buio che ogni tanto la gente sparisce e non ritorna più.
Voto: 6