Una cosa è certa: dove c'è un vampiro, c'è un grande pubblico. Abbiamo seguito le avventure di Elena Gilbert e dei fratelli Salvatore senza staccare gli occhi dallo schermo nemmeno un secondo, per poi appassionarci a quelle di Klaus Mikaelson e della sua famiglia. Due trame intrecciate ma diverse. Un mondo intricato, pieno di amori, vendette, sfide e pericoli. Ma tra The Vampire Diaries e The Originals, qual è la serie migliore?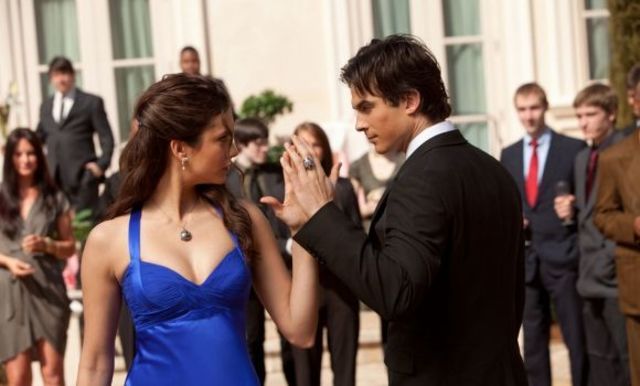 Da una parte abbiamo la "serie madre": The Vampire Diaries. Per le prime stagioni, ogni episodio è stato una novità. Da un plot twist all'altro abbiamo scoperto la storia dei vampiri, abbiamo imparato a conoscere i personaggi, a fare i conti con la spietatezza di Damon Salvatore per poi scoprire che, tuttavia, aveva un cuore. Ci siamo affezionati a tutti, perfino a Matt Donovan, anche se ancora nessuno sulla faccia della Terra è ancora riuscito a scoprire la sua utilità.
Dall'altra parte abbiamo The Originals, nata come spin-off di The Vampire Diaries. Questo inevitabilmente porta a una minor curiosità iniziale: sappiamo già chi sono i vampiri, come si nutrono, come soggiogano gli umani. Però è anche vero che abbiamo la possibilità di conoscere l'interessante storia della famiglia Mikaelson, che probabilmente non avrebbe avuto un degno approfondimento se fosse rimasta nella serie principale.
Spesso è difficile immergersi totalmente in uno spin-off perché si sente la mancanza dei personaggi originali (in questi non è successo però).
Sicuramente è arduo lasciarsi alle spalle i fratelli Salvatore, Elena, Bonnie, Caroline e tutti quelli che abbiamo amato in The Vampire Diaries. Sono tutti personaggi ben caratterizzati che, episodio dopo episodio, sentiamo come nostri amici o nemici. Ce n'è per tutti i gusti ed è quindi facile trovare qualcuno in cui immedesimarsi. Così come è facile piangere e urlare insulti quando i nostri preferiti muoiono.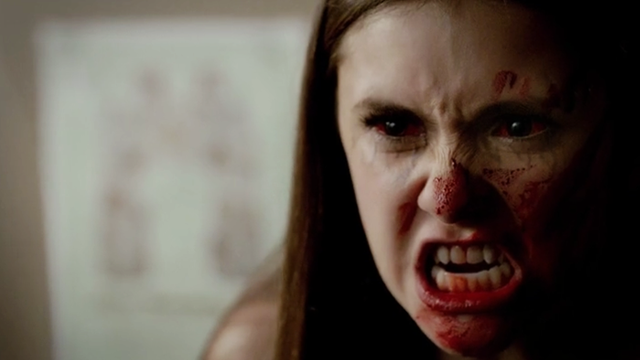 Ma la fortuna di The Originals è quella di fare perno su un signor personaggio: Klaus Mikaelson. È un character principale per nulla scontato, perché in The Vampire Diaries ci siamo abituati a vederlo come un nemico, mentre in questo caso è il fulcro della narrazione. Non per questo possiamo annoverare il grande vampiro originale nel club dei buoni: è ciò che rende Klaus affascinante. Fino alla fine è un personaggio ambiguo, dalla dubbia morale, ma che sa dimostrarsi di grande cuore quando è coinvolta la sua famiglia.
Un'altra differenza tra le due serie è senz'altro la lunghezza.
The Vampire Diaries ci ha tenuto compagnia per otto lunghi anni. Questo può essere sia un vantaggio che uno svantaggio. Nel corso di otto stagioni ci siamo tuffati a capofitto nel mondo di Mystic Falls, ne abbiamo esplorato ogni angolo, abbiamo conosciuto tutti i suoi abitanti… ma diciamo la verità, a tratti ci siamo anche annoiati. Le prime quattro o cinque stagioni hanno retto, poi però le situazioni sono diventate ripetitive, i personaggi hanno iniziato a ripercorrere i loro passi e alcuni di loro si sono addirittura snaturati: tanti sono i commenti delle persone che hanno perso interesse per Elena Gilbert.
Per quanto riguarda The Originals, se anche in questo caso è vero che le stagioni migliori restano le prime, abbiamo un totale di cinque stagioni. Ne avremmo volute di più? Può darsi, ma questo numero ha consentito un maggior controllo sulla storia da parte degli sceneggiatori, non ci sono stati buchi di trama e tutto è rimasto coerente (ma esiste la lunghezza perfetta per una serie? Rispondiamo qui).
Anche l'atmosfera delle due serie tv è diversa.
In The Vampire Diaries non mancano misteri, momenti di tensione e avventura, ma è anche intrisa di romanticismo. Vediamo Elena che si innamora perdutamente di Stefan Salvatore, per poi iniziare a interrogarsi sui sentimenti che prova per Damon. Oltre a questo triangolo, ci sono tantissime altre storie d'amore che spesso influenzano gli avvenimenti. In The Originals, invece, a farla da padrone è un sentimento diverso: è quello che lega una famiglia. Osserviamo le dinamiche dei fratelli Mikaelson, Klaus, Rebekha, Elijah e Kol, ma anche il rapporto padre-figlia tra Klaus e Hope, un rapporto difficile e interessante perché nessuno in The Vampire Diaries si sarebbe mai immaginato di poter vedere Klaus come padre.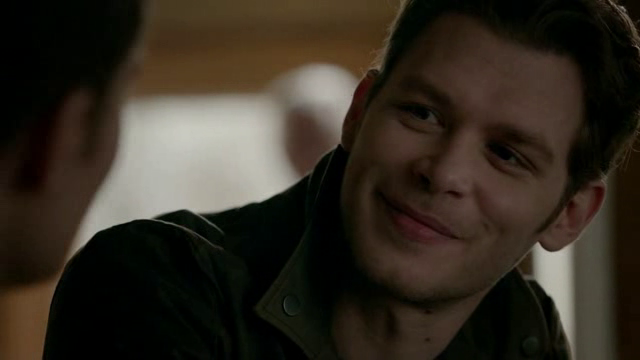 Alla luce di queste differenze, rimane comunque difficile stabilire quale sia la serie migliore tra The Vampire Diaries e The Originals.
Certo è che i vampiri hanno preso un grande spazio del nostro cuore, facendoci ridere, piangere, battere il cuore e imprecare. Arriverà prima o poi una serie che proseguirà su questa scia? Lo spin-off Legacies non sembra dare grandissime speranze, nonostante la protagonista sia proprio Hope, figlia di Klaus. Troveremo altri vampiri per cui fare il tifo? Nel mentre, si può sempre fare un rewatch.