Quando The Vampire Diaries è iniziata, Damon Salvatore era un villain. Pericoloso, arrogante, narcisista ed egoista, non gli importava di niente e di nessuno e considerava gli umani come sacche di sangue o nemici. Ha compiuto gesti orribili: ha costretto Caroline a uscire con lui e a diventare la sua fornitrice di sangue personale, ha trasformato Vicky in un vampiro per noia. Ha pure incastrato Lexi per gli omicidi che ha commesso e l'ha uccisa. L'unica soluzione possibile per ogni problema era l'omicidio per lui. Si lasciava guidare talmente tanto dalle sue emozioni che spesso neanche pensava prima di agire.
Per 150 anni ha voluto solo una cosa: salvare Katherine dalla cripta in cui era stata rinchiusa. E per farlo era disposto a tutto. Damon non mostra spesso i suoi sentimenti ma, quando si innamora, lo fa con tutto se stesso. Ecco perché, nonostante le cose orribili che Katherine ha fatto, nonostante Damon fosse spaventato e disgustato, è rimasto al suo fianco. L'amore che provava per la sua bella ha annullato tutto ciò che di sbagliato c'era in lei.
La ferita che la vampira Petrova gli ha inflitto era così grande che lo ha devastato. Quando ha scelto Stefan il suo cuore è andato in mille pezzi e il suo lato oscuro ha prevalso.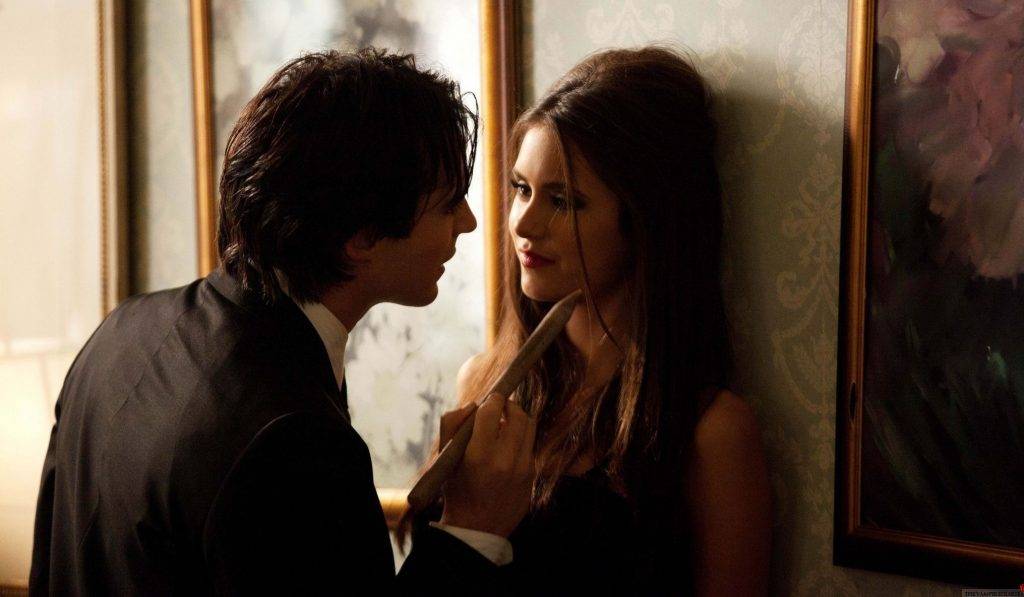 Ma non è quello il vero Damon. Man mano che The Vampire Diaries andava avanti ce ne siamo resi conto. Come dice proprio lui a Klaus nella quarta stagione di The Vampire Diaries:
See, I don't mind being the bad guy. Because somebody has to fill that role and get things done. You do bad things for no reason. […] If you are going to be bad, be bad with purpose. Otherwise you are just not worth forgiving.
Damon è quel ragazzo che interpreterà la parte del cattivo, prenderà le scelte più difficili, si lascerà odiare ma, alla fine, sarà lui a salvare tutti. Si è persino sacrificato affinché i suoi cari continuassero a vivere. Ha alzato dei muri, impedendo di farci vedere oltre la figura di bad boy. La verità è che non è malvagio, semplicemente non vuole che le persone si aspettino qualcosa da lui.
Si comporta come se non gli importasse ma la sua umanità non lo abbandona. Lo vediamo con Alaric. Da nemici a fratelli, si sono protetti a vicenda e Damon ha dato la vita per salvarlo. Un grande legame si crea anche con Bonnie. All'inizio la strega lo detesta. Quando sono intrappolati nel mondo prigione di Kai, il loro rapporto si rafforza. Bonnie si sacrifica per Damon e lui fa di tutto per riportarla sulla Terra. Avrebbe potuto lasciarla morire cosicché Elena vivesse ma non l'ha fatto.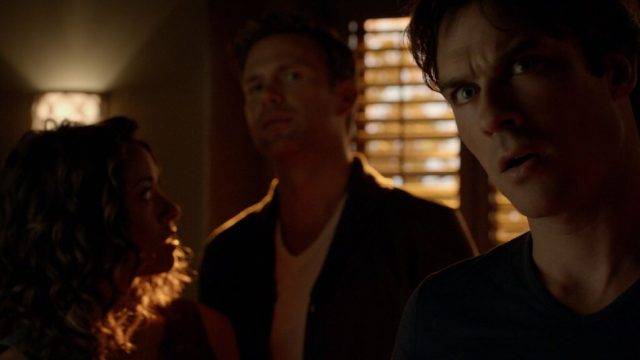 È con Elena e Stefan, però, che emerge la sua umanità. Prova per loro un amore così profondo che farebbe di tutto per proteggerli.
Elena lo ha reso di nuovo umano. Il semplice amarla gli ha fatto desiderare di essere una persona migliore. Il loro rapporto è stato fin da subito sincero, maturo e naturale. Damon si è sempre sentito in colpa per il male che ha causato, lo perseguita e lo ha reso cinico. Ricordiamoci di quando il dolore per aver abbandonato Enzo era così grande che dovette spegnere la sua umanità. Elena riesce a vedere sotto la sua corazza. I due si sono spesso scontrati, si sono messi in discussione, sono cambiati in funzione dell'altro.
Elena vede il buono che c'è nel vampiro, lo ha visto fin dal primo momento. Damon si è sentito amato, compreso da questa ragazza che lo spronava a non nascondere la sua umanità. L'ha ascoltata ed è cambiato perché è questo che l'amore fa. È per questo che Elena ama Damon mentre la superficiale Katherine ama Stefan. Uno Stefan che non ha mai accettato la trasformazione di Elena mentre a Damon non importava niente. L'avrebbe amata comunque. L'ha sostenuta e aiutata, mostrandole i lati positivi di essere un vampiro.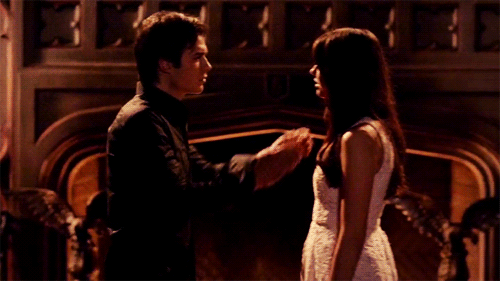 Elena è la sua luce in un mondo di tenebre. Eppure il rapporto che più lo ha modellato in The Vampire Diaries è stato quello con il fratello.
Damon lo ha sempre amato incondizionatamente e lo ha protetto in ogni occasione, da quando il padre voleva fargli del male a quando ha spento la sua umanità. Lo ha odiato perché è stato Stefan che l'ha forzato a nutrirsi quando, invece, era pronto a morire. Gli ha fatto credere che avrebbero potuto affrontare tutto questo insieme, che sarebbero stati bene. Non è successo.
Pur avendo giurato il suo odio per Stefan, non avrebbe mai potuto ferirlo sul serio. Voleva la sua felicità e, nonostante amasse Elena, non si è messo in mezzo per distruggere questa coppia. Lui li ama entrambi. Lo dimostra quando, nella seconda stagione di The Vampire Diaries, confessa i suoi sentimenti a Elena per poi cancellarle la memoria perché lui non la merita, ma suo fratello sì. Lo dimostra anche quando, nel giorno del compleanno di Elena, regala alla ragazza la collana che proprio Stefan le aveva dato. Sapeva quello che la collana significava per lei. Anche se l'amava, le ha dato l'unica cosa che rappresentava una speranza per Elena e Stefan.
Non si è mai fermato davanti a niente pur di salvare il suo piccolo fratellino e, nel finale di stagione di The Vampire Diaries, finalmente riesce ad ammettere quanto sia importante per lui in una scena commovente.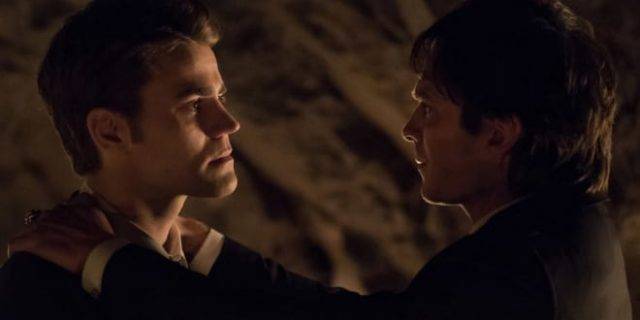 Alla fine il vampiro malvagio si è rivelato un vampiro con un grande cuore. Stefan voleva essere più umano di quanto fosse umanamente possibile. Damon ha accettato fin da subito la sua natura. Ha vissuto anni di sofferenza e sfiducia totale e solo la sua grande forza di volontà, la sua tenacia e forza, lo ha fatto andare avanti. Ed è riuscito a ottenere tutto quello che desiderava, vivendo la sua vita a pieno e ricongiungendosi con Stefan nell'aldilà, nel finale migliore possibile (qui vi spieghiamo i motivi per definirlo tale).
In poche parole, lui non è il cattivo della storia, ma l'eroe.