Nonostante la serie sia terminata da un po', ancora oggi sono tantissimi i fan che seguono, ininterrottamente, gli attori e rivedono ogni stagione della serie. The Vampire Diaries rimarrà nel cuore di molti, ma resta ancora l'amaro in bocca per un finale, considerato non tanto degno della serie dai più.
Nessuno si rassegnerà mai al finale della serie, è palese. Un finale inadatto per molti. Anche gli stessi protagonisti de "The Vampire Diaries" hanno detto la loro su quella fine non troppo lusinghiera.
Gli attori Ian Somerhalder (che vedremo presto sul piccolo schermo) e Paul Wesley (per tutti, ormai, Demon e Stefan) nel corso della Fan Expo Canada 2018 al panel su The Vampire Diaries, hanno parlato della serie e della relazione che, secondo loro, sarebbe dovuta o potuta durare. Una lotta eterna quella tra i Delena e gli Stelena che dura ancora oggi. Difatti, secondo Ian Somerhalder, la loro amata Elena doveva restare con Stefan anche se, in verità, nessuno dei due vampiri avrebbe meritato l'amore della ragazza – alias Nina Dobrev.  "Si, Stefan meritava Elena, era così dolce. Ma io e Paul, in realtà, abbiamo deciso che nessuno di noi due avrebbe dovuto stare con lei. Nessuno. Abbiamo deciso che nessuno dei due meritava di vivere, dovevamo morire insieme perché abbiamo causato così tanta distruzione per il genere umano", ecco le parole dell'attore.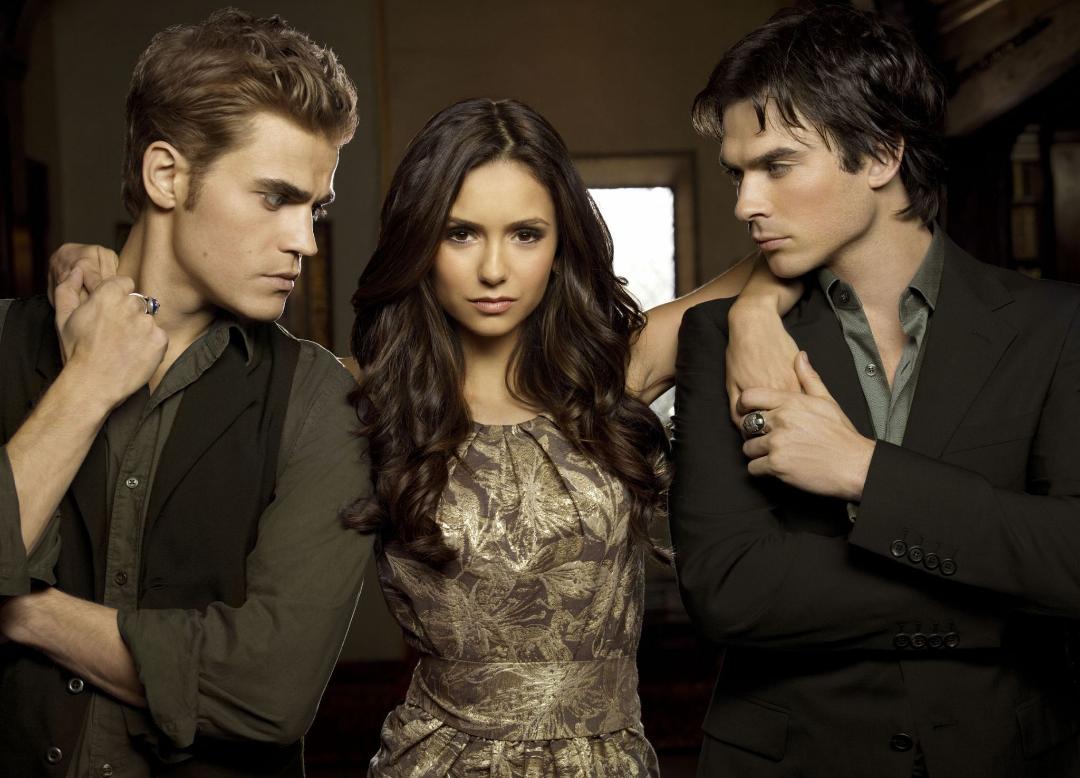 Anche lo stesso Paul Wesley, ha supportato la tesi del suo collega: "Verissimo. Nessuno dei due personaggi meritava Elena, quello che lei si meritava era di avere la memoria completamente ripulita, senza poteri sovrannaturali per poter iniziare un nuovo capitolo della sua vita da umana".
Durante l'intervista, tenutasi pochi giorni fa, i due si sono lasciati andare in un'altra indiscrezione. Sia Ian che Paul avevano in mente il finale perfetto. Un finale che, di certo, meritavano due vampiri, o almeno, secondo loro, meritava quella serie. "Stefan e Damon avrebbero dovuto ritirarsi insieme su di una spiaggia dei Caraibi con una bottiglia di rum invecchiata di 60 anni e al sorgere del sole si sarebbero dovuti guardare, abbracciare, togliere gli anelli lanciandoli in acqua e – puff – fine. Penso che questa sarebbe stata una fine di una storia incredibile e poetica. I due, sono ancora certi che questo sarebbe stato il giusto Happy Ending.
Che dire, non male come finale. Ma, inutile negarlo, il quesito è sempre lo stesso: noi siamo team Delena o Stelena?