Abnegazione, frustrazione, pazzia e…morte. Gli ultimi minuti dell'ottavo episodio di The Handmaid's Tale realizzano un climax di terrore, qualcosa di inaspettato.
Que sera sera
Whatever will be, will be
The future's not ours to see
Cantava Doris Day. Sulle note di Que sera, sera si chiude anche questo episodio, lasciandoci un sapore dolceamaro sulle labbra. La canzone rappresenta infatti da un lato il sipario calato sulla triste vita di Natalie, ma dall'altro è portavoce di una forte consapevolezza: la vita non può essere programmata. In questo modo è messa in crisi l'idea che ogni cosa possa essere tenuta sotto controllo nella 'perfetta' Gilead.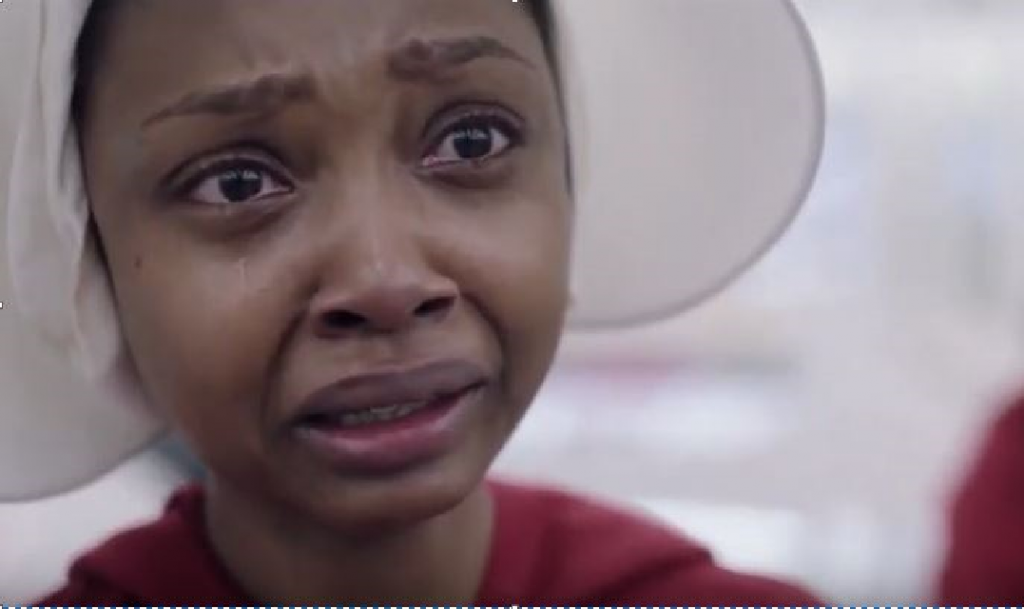 Natalie, o diMatthew, nella puntata precedente (qui la recensione) ricopriva un ruolo preciso: quello dell'Ancella perfetta agli occhi di Gilead, ovvero colei di cui si poteva prevedere ogni mossa. Lei riusciva a sopprimere il suo odio e a far prevalere il timore per poi essere ubbidiente, unico modo per restare in vita. Ma la mente non è sana, è delirante e oppressa in questa realtà e l'ultimo calcio che ha causato la caduta di Natalie in un sonno senza sogni è determinato dal sorriso sornione di June.
Will I be pretty
Will I be rich
Continua la canzone con innocenza, mettendosi però in netta contrapposizione con le azioni che Natalie compie nel supermercato e che le precludono ogni genere di futuro. Fondamentale è lo scambio di battute e di sguardi tra lei e June prima di entrare nel supermercato. Rappresentano la quiete prima della tempesta.
Negli ultimi minuti dell'ottavo episodio di The Handmaid's Tale il rifiuto di June è ciò che porterà al finale bagno di sangue.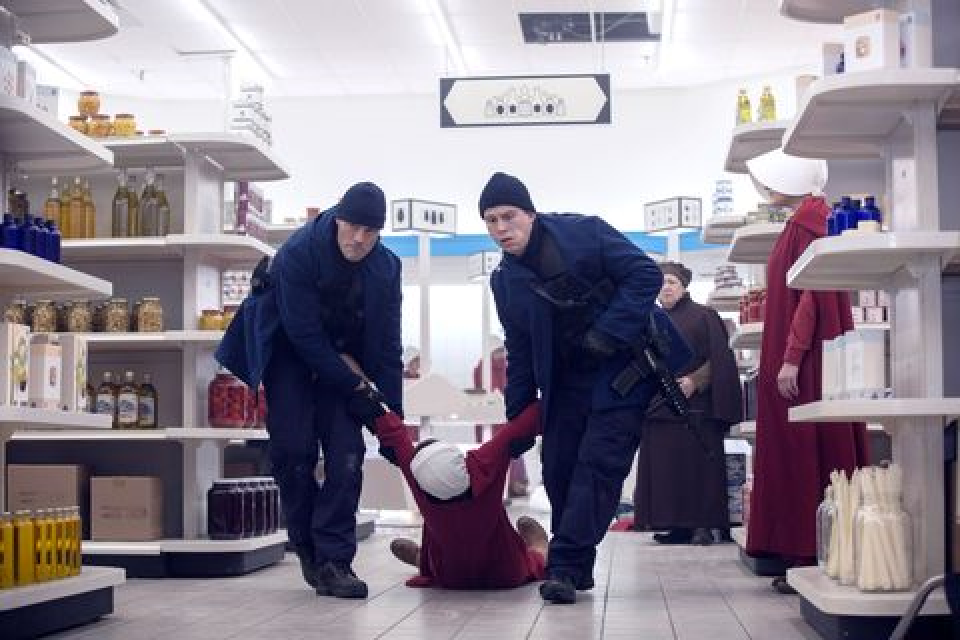 Il disprezzo della protagonista nei confronti di Natalie, velato da fredde formule di cortesia, trafigge ancora una volta il cuore e la mente di quest'ultima che, sola e disprezzata dalle uniche alleate che ha avuto in questo mondo crudele, inizia a tramutare la sua frustazione in pazzia. Mentre June dialoga con Zia Lydia, alle loro spalle Janine cerca di consolare diMatthew ormai sull'orlo del pianto.
Non sappiamo chi diventeremo, ma viviamo. È anche questo il senso della canzone. Nel presente però Natalie sceglie di essere un'assassina e di sfogare la sua rabbia, scatenandola prima su Janine, poi su una guardia e, infine, su Lydia.
La scelta delle 'vittime' non è casuale, anzi è decisamente consapevole sebbene sembri che Natalie sia mossa da un cieco delirio. I colpi che senza pietà sferra su Janine sono il frutto dell'odio e del risentimento accumulati nei confronti delle ancelle, sentimenti incontenibili e definitivamente scatenati dal sorriso e dallo sguardo di sfida che Natalie vede in June.
Anche in questo istante di The Handmaid's Tale il gioco di sguardi è la chiave di volta.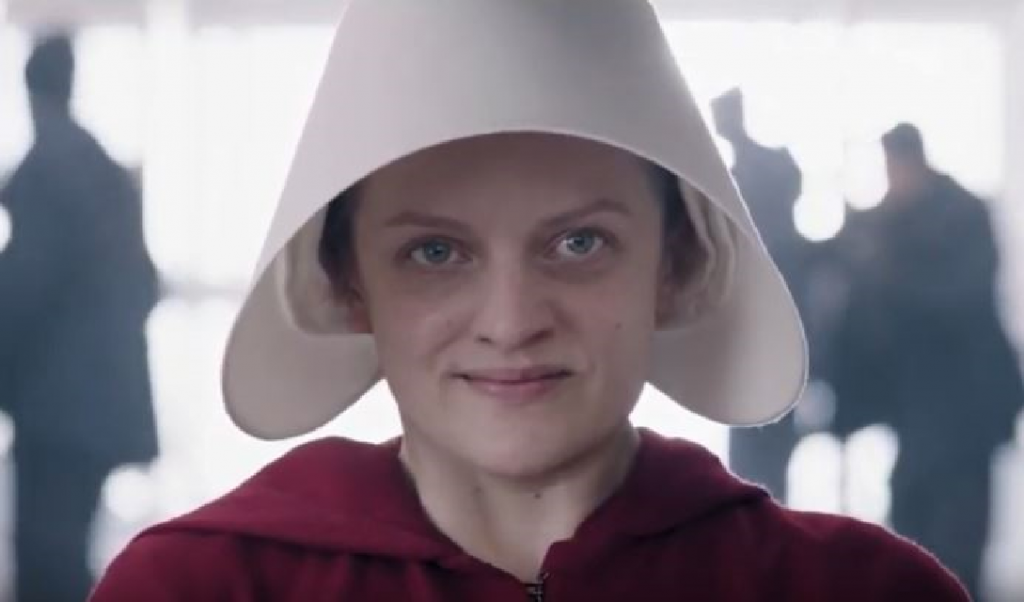 Dopo aver colpito la guardia e avergli rubato la pistola Natalie ferma i suoi occhi su quelli di June. Che fare? Sparare? È lei il mio nemico? …No. Immobile, soddisfatta, con un'espressione che rasenta quasi la felicità, June le fa capire che adesso ha tra le mani la possibilità di redimersi, di essere perdonata dalle altre ancelle. In che modo? Sparare all'unico cancro che da sempre le ha messe le une contro le altre: Zia Lydia. Questo è il momento in cui Natalie può rendersi libera, può essere accettata e convincersi di nuovo di poter essere amata. Purtroppo per lei, la sua determinazione e il suo coraggio vengono spezzati sul nascere da uno dei proiettili delle guardie.
In una danse macabre Natalie volteggia a terra, per poi essere trascinata via come una carcassa.
Il dolore ti segna, anche se non si vede e se non si vede non c'è.
Questa sequenza di scene ancora una volta ci rivela che a Gilead non vi sono buoni o cattivi, ma solo persone che bramano vendetta e nutrono risentimento. Il destino di Natalie, il dolore che lei alla fine mostra di avere dentro e l'incapacità di trattenerlo, è dovuto alla società in cui vive e questo vuol dire che il dito è puntato non solo contro le zie, le mogli e i mariti, ma in questo caso proprio verso le ancelle, verso June, che hanno scelto di ignorare il dolore della compagna concentrandosi solo sul proprio.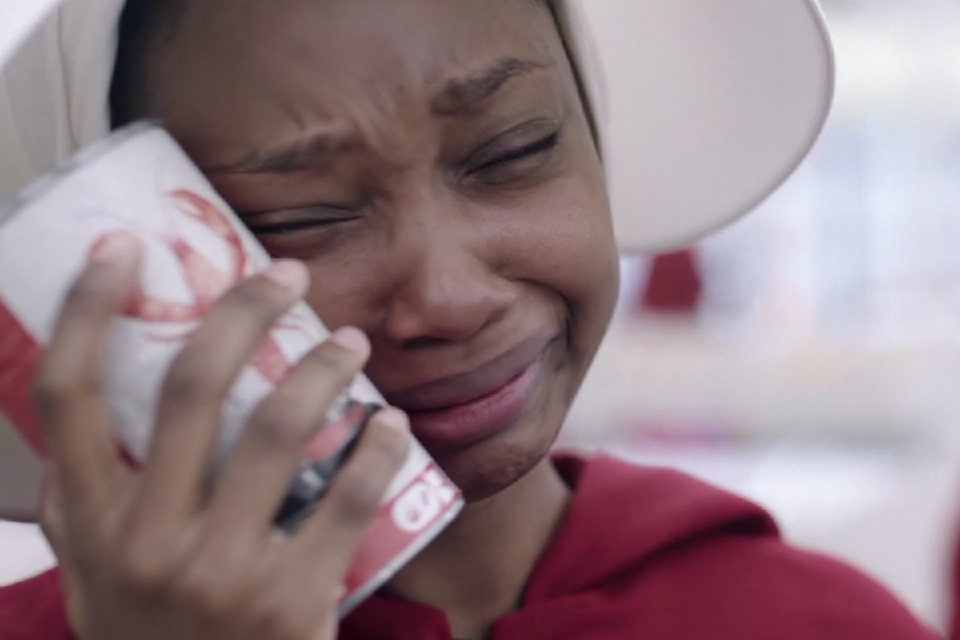 La canzone di Doris Day giunge dunque ad assumere un oscuro significato.
Perché, sebbene ammetta l'imprevedibilità del futuro, si schianta con le azioni del presente annullando, per il nostro personaggio, ogni tipo di speranza di essere felice, illusa, serena o anche superficialmente carina.
Ma ritorniamo un'ultima volta alla canzone e all'ultimo istante dell'episodio, proprio prima dei titoli di coda quando la telecamera inquadra perfettamente la posizione e l'espressione di June Osborne. Qualcosa è cambiato, quel sorriso felice e soddisfatto ha ceduto il passo a una linea sottile e immobile, a delle labbra che ora lasciano trasparire senso di colpa e vendetta, ma non più nei confronti di Natalie bensì di nuovo verso l'intera Gilead. Più volte si è detto che anche June sta percorrendo un'irreversibile strada verso la pazzia (ne parliamo meglio in questo articolo), ma in questa scena appare tutt'altro che pazza. Dimostra di aver scovato uno spiraglio, scopre di avere più potere e di riuscire ad aggirare e manipolare.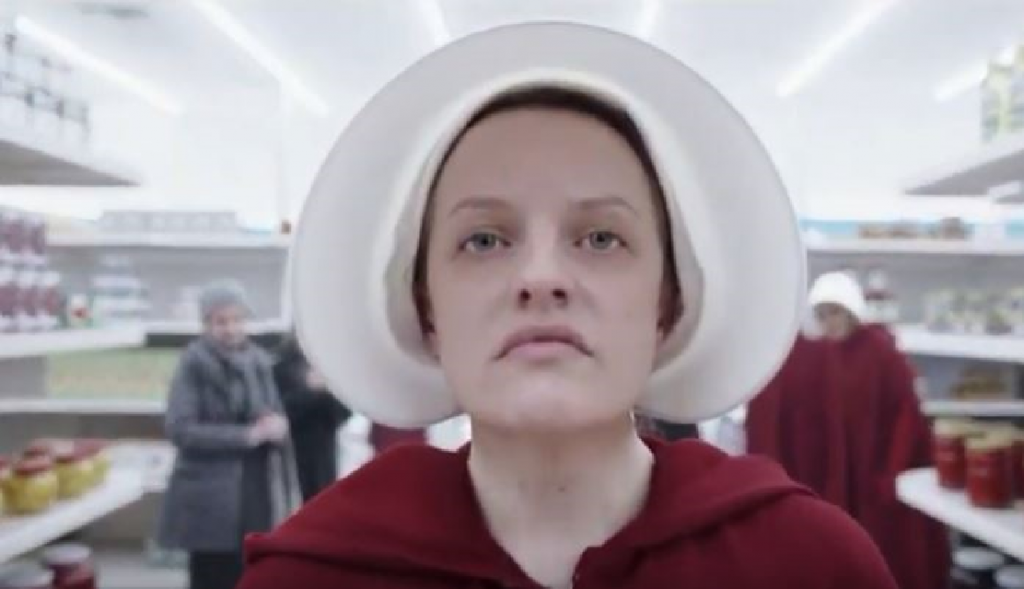 Sotto questa luce il melodico Que sera, sera, in The Handmaid's Tale, diventa una muta dichiarazione di guerra di June. Qualsiasi cosa sarà, sarà, ma Gilead non mi avrà.