The Handmaid's Tale e Mad Men: queste le straordinarie tappe della carriera di Elisabeth Moss, attrice dalla bellezza anticonvenzionale e dall'incredibile espressività.
Elisabeth Moss è conosciuta ai più per il ruolo di June Osborne in The Handmaid's Tale, per il quale ha vinto diversi premi. Alcuni dei quali solo sfiorati in passato per la parte di Peggy Olson in Mad Men, personaggio ormai iconico dell'ondata femminista. Con la seconda stagione della fortunata serie distopica The Handmaid's Tale, il pubblico e la critica sono nuovamente rimasti impressionati delle superbe capacità recitative di questa attrice angloamericana. Il ruolo di Offred – una donna libera che si vede spogliare dei suoi diritti umani – non è il primo di alto profilo della Moss. È famosa anche per aver interpretato la detective Robin Griffin nella serie drammatica Top of the Lake. Tuttavia è proprio con The Handmaid's Tale che la Moss raggiunge la consacrazione.
Molti non lo sanno ma Elisabeth Moss ha iniziato a recitare alla tenera età di otto anni nella miniserie Luckie/Chances con Sandra Bullock.
Ancora molto giovane, la vediamo in piccoli ruoli per serie tv e film, in prodotti che vedevano protagonisti attori come Cameron Diaz (Una cena quasi perfetta). Il 1999 è un anno importante per Elisabeth, che appare nel film Ragazze interrotte (con Wynona Ryder e Angelina Jolie) nel ruolo di una vittima ustionata e, nella longeva serie West Wing, in quello della ribelle figlia del Presidente degli Stati Uniti.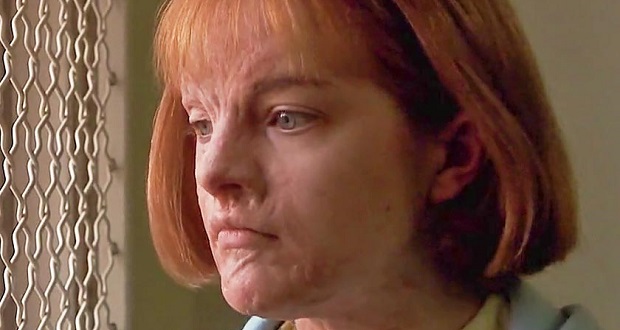 Ma è con Mad Men che la Moss dà una svolta alla sua carriera, nella parte di una giovane donna che lotta per conquistare un posto nel mondo del lavoro dominato dagli uomini. Peggy Olson inizialmente si mostra insicura e schiacciata dal maschilismo che la circonda. Col progredire della serie diventa sempre più consapevole delle proprie capacità e soprattutto incontentabile: caratteristica fondamentale per fare carriera. In questa sua evoluzione però non perde le caratteristiche che la rendono unica nel panorama pubblicitario statunitense dell'epoca: intuito e sensibilità femminili. La Moss si è sempre detta piacevolmente colpita dalla crescita del suo personaggio, al quale guarda con molto orgoglio. Della straordinaria resilienza di Peggy ve ne parliamo qui.
Dopo Mad Men, Elisabeth Moss sceglie soprattutto ruoli che diano enfasi alla forza del personaggio. Nella miniserie inglese Top of the Lake interpreta una detective che cerca di risolvere il mistero di una dodicenne incinta scomparsa. Il compito non è facile: la vicenda è tetra e raccapricciante e la comunità sulla quale indaga si dimostra violenta e chiusa. Dice la regista Jane Campion:
La cosa speciale di Elisabeth Moss è che mostra forza e vulnerabilità allo stesso tempo, ma anche mistero.
Ed è proprio così: la singolare abilità di questa attrice sta nell'esternare sentimenti ambigui, soffocati o indecifrabili… talvolta senza proferire parola.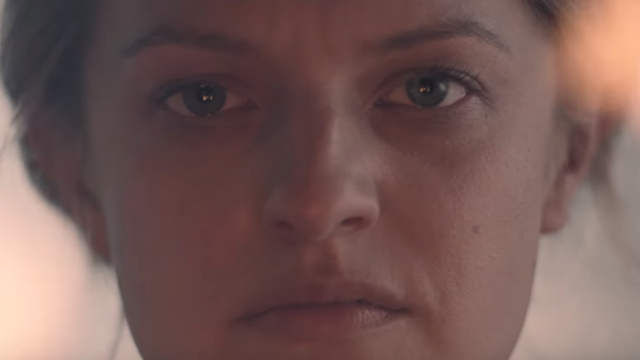 Quello di Offred in The Handmaid's Tale è il ruolo che sublima le grandi capacità recitative della Moss. Personalmente non riesco proprio a immaginare June Osborne con le sembianze, movenze e persino smorfie di qualcun'altra. Quando sfoggia uno sguardo totalmente vuoto lo fa per difendersi da Serena o da Zia Lydia, le quali non aspettano altro che un movimento facciale di troppo per torturarla. Talvolta dietro al muro inespressivo possiamo scorgere lo sdegno di fronte all'ennesima ingiustizia, o anche la sua dissacrante ironia davanti a una delle tante assurdità di Gilead. D'altronde le ancelle non hanno la facoltà di esprimersi a parole: la mente di Offred passa per gli occhi. 
Non è un caso che proprio grazie alla prova sostenuta in The Handmaid's Tale la Moss abbia vinto svariati premi. Come il Golden Globe nel 2018 e la nomination per il 2019 per la seconda stagione della stessa serie, o anche i prestigiosi Primetime Emmy e Critics' Choice Television. Dice il Boston Globe: "Con The Handmaid's Tale, la Moss si afferma come una delle migliori attrici drammatiche della tv".