Penny! Penny! Penny! Penny. E basta.
Quando conosciamo una persona, non è mai semplice ricordare da subito il suo nome. Dopo un po' ci si abitua ed entra in testa, ma il processo non è immediato. Per non parlare del cognome: certe volte rimane un'incognita per molto tempo. Dieci anni, tuttavia, sono sufficienti anche per il peggiore degli smemorati, e in alternativa c'è Facebook a salvarci le penne. Ma non se hai a che fare con Penny. Il suo nome è entrato nelle nostre teste con relativa semplicità, e il contributo offerto dalle manie di Sheldon Cooper è stato decisivo. Un dubbio, però, riempie le nostre teste dal lontano 2007, e ancora oggi non abbiamo avuto una risposta definitiva in tal senso: qual è il suo cognome? Boh.
Non può essere un caso: gli autori di The Big Bang Theory devono avere un buon motivo per non averlo rivelato fino ad oggi. Pensateci un attimo: conosciamo il cognome di tutti i personaggi principali della serie, ognuno di essi ha una funzione particolare (ne parleremo in un articolo nelle prossime settimane) e vengono rimarcati spesso, molto spesso. Più di quanto una serie tv faccia normalmente. E allora perché Penny si è dovuta accontentare finora di prendere il cognome del marito Leonard? Perché hanno omesso un dettaglio così importante nella costruzione di un personaggio persino in un momento topico come quello del suo matrimonio? Ci abbiamo ragionato a lungo, e alla fine siamo arrivati ad una conclusione. Quella che segue è solo una teoria, prendetela come tale. Attendiamo un segnale da dieci anni, fantasticare un po' è concesso.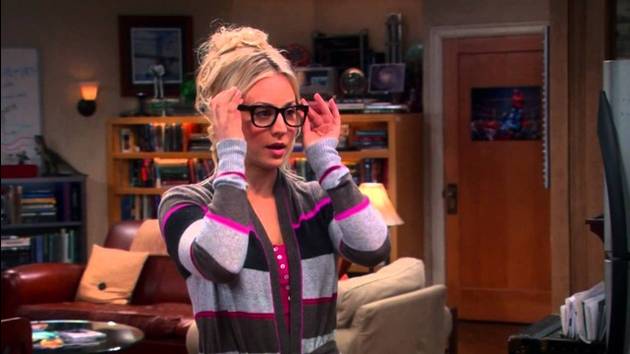 La risposta è molto semplice: Penny è una di noi. Spieghiamoci meglio: immaginate di trasferirvi in un nuovo appartamento e di ritrovarvi in poco tempo ad avere a che fare con un gruppo di personaggi estremamente geniali e allo stesso tempo particolari. Finite con lo sposarvi con un fisico sperimentale dal QI pazzesco, fate amicizia con un aspirante al Nobel, una neurobiologa e una microbiologa, un ingegnere con una missione spaziale in curriculum e un astrofisico. E voi? Voi sognate di fare l'attrice come un Joey Tribbiani qualunque e ad un certo punto prendete atto di non poter realizzare il sogno di una vita. Siete una persona come tante altre, mediamente intelligente e con una vita piuttosto normale.
Siete Penny, e basta.
Una delle caratteristiche di The Big Bang Theory è costituita dall'incapacità perenne di entrare totalmente in empatia con i personaggi. Sono troppo lontani da noi. Abbiamo imparato ad amarli col tempo, abbiamo scoperto ogni volto delle loro personalità, li abbiamo capiti ed apprezzati, ma saranno sempre degli amici parzialmente distanti da noi. Non sono friends, loro. Penny sì. Penny è una di noi, e avrebbe potuto avere qualunque nome. In un articolo di qualche tempo fa dedicato a Breaking Bad, avevamo sottolineato l'importanza di chiamarsi Walter White (se volete dargli un'occhiata, lo trovate qui), e, incredibilmente, si potrebbe creare un parallelismo con Penny, personaggio ovviamente diversissimo. Perché? Perché hanno due nomi molto comuni. La differenza è legata all'evoluzione: il protagonista di Breaking Bad svolta totalmente dopo i 50 anni e fa fruttare il proprio genio dopo aver vissuto una prima vita come un Walter White qualunque, mentre Penny è riuscita gradualmente ad accettare la dura legge della normalità. Come buona parte di noi, quando ci scontriamo con la realtà dopo aver coltivato delle ambizioni più o meno illegittime.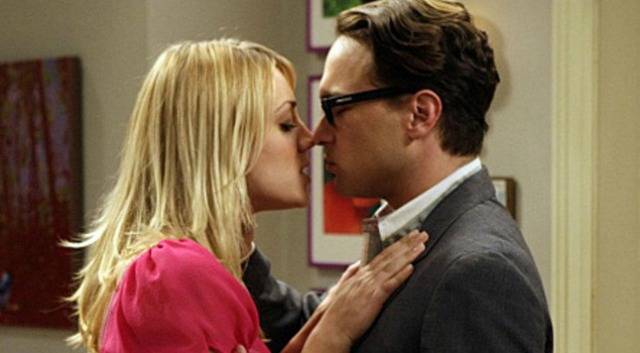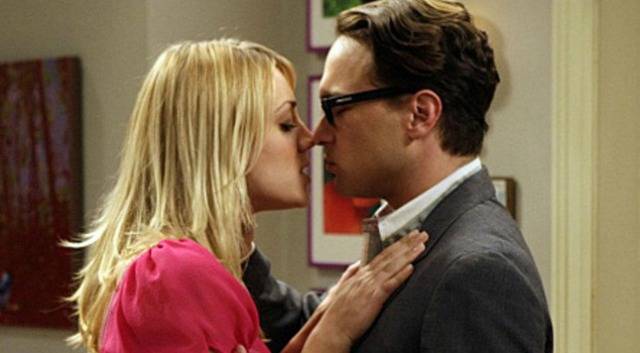 Penny, insomma, non ha bisogno di un cognome. È, semplicemente, Penny.
Se è vero che in The Big Bang Theory il cognome è quasi sempre un'etichetta che identifica un personaggio fuori dal comune (Bernadette inclusa, microbiologa di una multinazionale farmaceutica), Penny dovrà accontentarsi di un nome banalissimo. Gli autori hanno affermato a più riprese che il suo cognome verrà rivelato entro la fine della serie, e in questi anni si sono rincorse le teorie più disparate (una di queste sostiene una possibile parentela tra Penny e Sheldon), ma fino ad allora sarà bello concepire la straordinarietà dell'anonimato. La stessa che ha trasformato una ragazza frustrata e sul lastrico in una donna capace di dare una miriade di lezioni di vita ad un gruppo di geni, realizzarsi nel mondo del lavoro, trovare l'amore definitivo dopo averlo inseguito per tantissimi anni, conquistare la suocera più complicata del mondo e, in generale, essere felice. In fondo non è poco. Affatto. Certamente è molto più di un cognome altisonante.
Antonio Casu