The Big Bang Theory si è conclusa ufficialmente a maggio di quest'anno dopo dodici stagioni. Abbiamo detto addio per sempre a protagonisti dello show con un finale perfetto e commovente. Leonard, Sheldon, Raj e Howard sono quattro geniali scienziati incapaci nelle relazioni sociali. Trascorrono il loro tempo tra fumetti, videogame, giochi di ruolo, film, supereroi e fantascienza. La loro routine viene interrotta dall'arrivo dell'esuberante e intraprendente Penny (meritava una fine migliore?), aspirante attrice dal carattere completamente opposto al loro. Piano piano il loro gruppo si allarga includendo Bernadette e Amy – due scienziate brillanti e interesse amorosi di Howard e Sheldon – e in determinate circostanza Stuart – il titolare della fumetteria frequentata dai ragazzi.
In queste stagioni di The Big Bang Theory abbiamo visto l'evoluzione dei personaggi, mai completamente inquadrabili negli stereotipi fissi ma ognuno con le sue peculiarità. È la rivincita dei nerd, che hanno conquistato successo e amore essendo loro stessi, grazie al loro cervello.
Tra tutti, quello con l'evoluzione migliore e più sorprendente è senza dubbio Sheldon Cooper.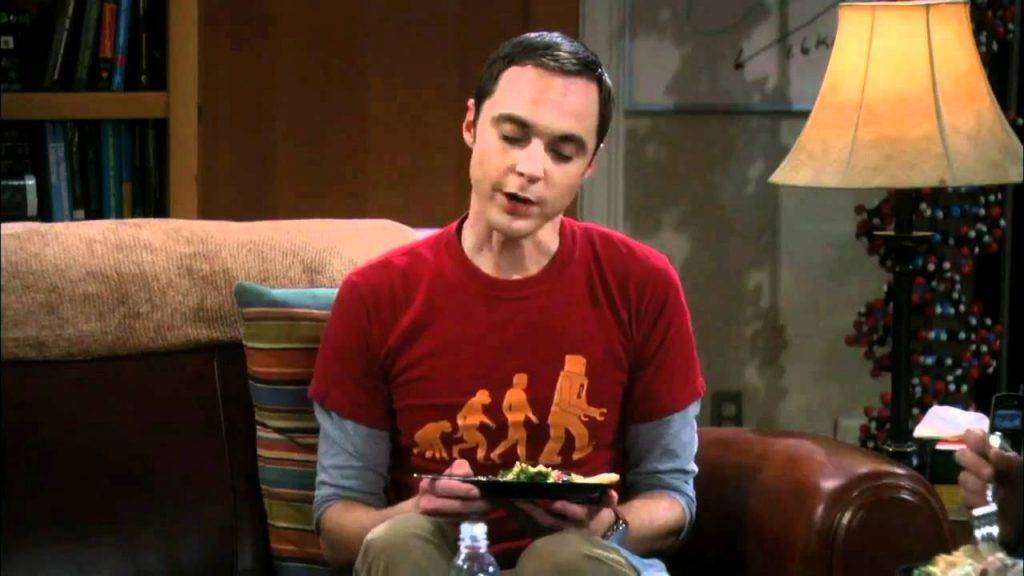 I produttori di The Big Bang Theory hanno parlato dello show, di come la serie tv sia nata e sia diventata un successo planetario, in una featurette sugli extra blu-ray e DVD del cofanetto completo. A un certo punto della featurette i produttori esecutivi hanno discusso dell'interpretazione di Jim Parsons, interpreta appunto di Sheldon Cooper. Chuck Lorre ha detto:
"Era stupefacente, non stavo credendo ai miei occhi quando è successo. Non ho mai previsto che il personaggio di Sheldon fosse messo in scena nel modo in cui lo ha realizzato Jim. È stato divertente, toccante, reale."
Un altro producer, Bill Prady, ha detto a Chuck che Jim Parsons era l'uomo che stavano cercando. Lui doveva essere il loro Sheldon Cooper. Chuck non era molto convinto tanto che disse: "Ti spezzerà il cuore, non farà mai più una performance del genere". Allora non sapeva quanto si stava sbagliando. Infatti, Jim è rimasto coerente e ha davvero reso suo questo personaggio così complesso da rappresentare. Un altro capo ha infine aggiunto: "Jim era perfetto ogni volta." Quando succede una cosa così magnifica c'è solo da ringraziare Dio come ha detto lo stesso Chuck Lorre.
Anche Jim Parsons (protagonista in una nuova serie tv di Ryan Murphy), che ha raccontato le sue prime esperienze nell'interpretazione di questo ruolo, apprezzando il modo in cui sia stato ideato e costruito: "Le mie prime impressioni, mi è piaciuto molto come hanno racchiuso tutte queste cose in questi piccoli paragrafi che dovevano essere elaborati e immaginati. Suonava come una canzone, almeno per il mio orecchio".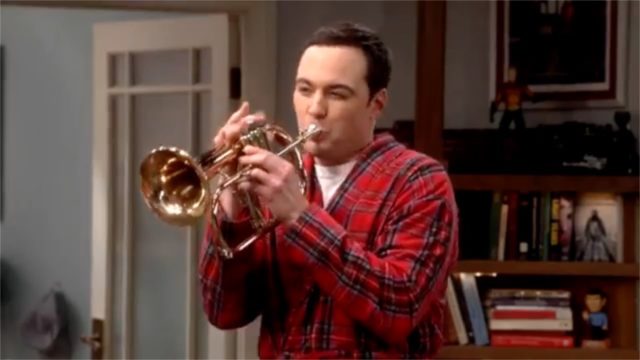 Non ci sono dubbi che il personaggio di Sheldon Cooper spicca all'interno di The Big Bang Theory e, se è successo questo, è grazie soprattutto a Jim Parsons che ha regalato delle performance straordinarie. Non sarebbe stato lo stesso se lui non avesse prestato il volto al geniale nerd.