Quando parliamo di The Big Bang Theory, parliamo di una Serie che da oltre un decennio domina nel genere comedy dell'intrattenimento televisivo. Giunti all'undicesima stagione, anche i meno avvezzi al genere e i meno informati conoscono Sheldon Cooper. Il successo inarrestabile della Serie creata da Chuck Lorre e Bill Prady ha fatto la fortuna dei produttori, comportando inevitabilmente oneri gravosi.
Non è un mistero infatti che The Big Bang Theory si, in questo momento, la sitcom più costosa della televisione. Il che, visti gli ascolti tuttora ottimi nonostante una leggera e fisiologica flessione, sembra un prezzo alto ma necessario da onorare per la CBS, network che trasmette lo show.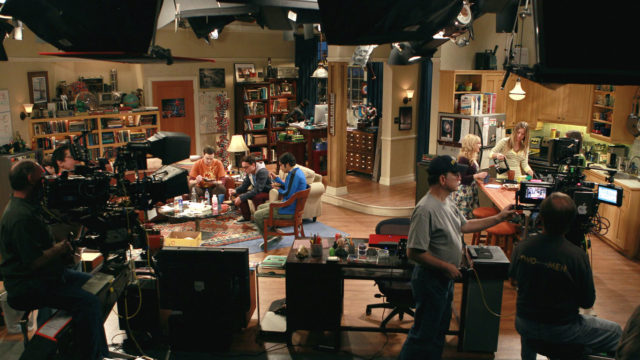 Considerando che il costo di ogni puntata ammonta a circa 10 mln di dollari, è facile intuire che larga parte del budget sia destinato al cachet del cast principale.
Come in tutte le sitcom infatti sono rari i momenti in esterna. Quasi tutto viene girato in set ormai divenuti storici, come l'appartamento di Leonard e Penny (cambiatasi di casa con Sheldon) o la fumetteria di Stuart. Negli anni i compensi degli attori sono lievitati di pari passo con la popolarità di The Big Bang Theory stessa.
Fino all'ottava stagione, i tre più pagati erano Jim Parsons, Johnny Galecki e Kaley Cuoco. Il trio, presente dalla prima puntata della prima stagione, iniziò la Serie guadagnando 60 mila dollari a episodio. Con il successo sempre crescente dello show, i tre arrivarono a percepire cinque volte tanto il proprio salario originale, fino a guadagnare 350.000 dollari a puntata nella settima stagione. Il vero e proprio boom avvenne con il rinnovo per l'ottava stagione. Da quel momento, Sheldon, Lenny e Penny toccarono l'impressionante cifra di un milione a episodio, diventando a pieno titolo gli attori più pagati della storia delle comedy. Simon Helberg e Kunal Nayyar, ossia Howard e Raji, si dovettero accontentare (si fa per dire) della metà.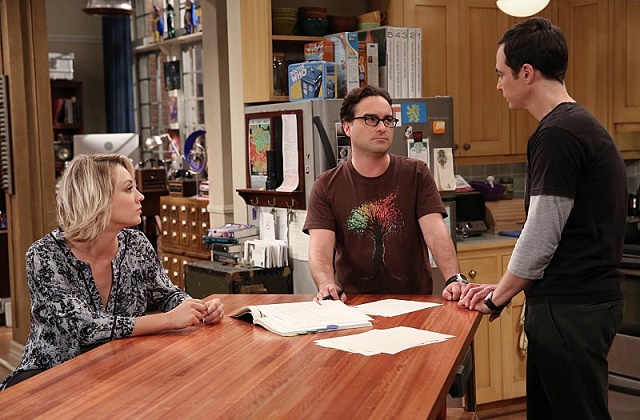 Giunti all'undicesima stagione, lo scorso anno la rivista Variety ha stilato la classifica degli attori più pagati della Tv nel 2017. Indovinate chi c'era in testa?
Ebbene sì, sempre loro. Questa volta però non solo si è azzerato il divario tra i tre protagonisti e Helberg e Nayyar, ma addirittura tutti e cinque hanno rinunciato a parte del loro stipendio, ora quantificabile in 900.000$. Il motivo della rinuncia? Molto nobile: la cifra è stata ridistribuita per consentire alle colleghe Melissa Rauch (Bernadette) e Mayim Bialik (Amy) di ottenere un lauto ingaggio da 500.000$. La stessa cifra percepita dall'intero cast principale di Modern Family, per farvi un'idea della portata e dell'importanza che assume ancora oggi The Big Bang Theory.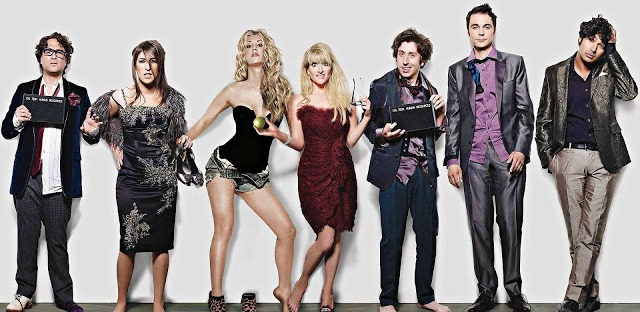 In realtà è molto semplice capire perchè, a oggi, The Big Bang Theory risulti la Serie più pagata del panorama televisivo americano. Più di Game of Thrones, tanto per citarne una.
Innanzitutto, va considerato il numero di episodi. Dalla quarta stagione il ciclo di puntate ha visto sempre lo stesso numero: 24. L'ammontare delle spese, anche solo del cachet degli attori, potete facilmente calcolarlo da voi.
Come insegna tra l'altro Friends, una sitcom di grande successo comporta un'attenzione diversa da parte dei produttori verso le richieste del proprio cast, rispetto a un drama per fare un esempio. Se nei drama infatti si può spesso fare a meno, a malincuore, di uno o più personaggi principali, nelle sitcom tale rinuncia è infinitamente più rischiosa. Sempre prendendo Game of Thrones come riferimento, in essa siamo stati abituati fin dai primissimi episodi al fatto che il destino di ogni personaggio sia legato a un filo sottilissimo. Nel corso delle stagioni abbiamo detto addio a innumerevoli beniamini, più o meno a malincuore, perchè il linguaggio della narrazione della Serie permette alla storia di sostenersi in piedi sulle proprie gambe, superando il lutto senza troppi strascichi.
Considerate per un momento quanto sia improbabile ripensare a The Big Bang Theory, e in generale a una qualsiasi sitcom, rinunciando a uno o più dei protagonisti principali. Un'eventuale dipartita di un personaggio smorzerebbe il clima di leggerezza e serenità imprescindibile per il prodotto in questione. Un esempio lo abbiamo in un'altra family sitcom sempre con protagonista una giovanissima Kaley Cuoco, Otto semplici regole. In quel caso la morte del protagonista John Ritter, all'inizio della seconda stagione, cambiò totalmente il tono dello show, decretando la morte della Serie stessa. Il tentativo  di proseguire senza il capofamiglia durò infatti solo una stagione.
Ogni attore conosce tutto questo meccanismo. In fase di trattative sa di avere il coltello dalla parte del manico e un potere contrattuale tale da avanzare richieste sempre più elevate tanto in proporzione al successo della propria Serie.
Lo stesso Chuck Lorre ha sperimentato sulla propria pelle cosa vuol dire dover rinunciare al protagonista di uno dei propri prodotti più di successo. Parliamo di Charlie Sheen e di Due uomini e mezzo.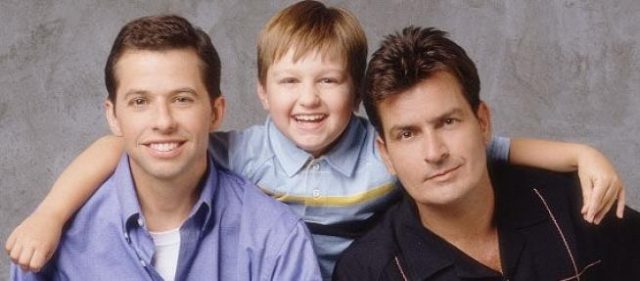 Va detto che il potente produttore all'epoca fu praticamente costretto a licenziare Sheen, vista la tremenda piega presa dalla condotta dell'interprete di Charlie Harper. Di certo, quello che ai tempi era il telefilm più visto d'America non fu più lo stesso dopo il suo abbandono. Il suo rimpiazzo, Ashton Kutcher, non convinse mai del tutto i fan della prima ora, e la Serie si trascinò per altre tre stagioni fino alla definitiva cancellazione. Il che, a conti fatti, non fu un dramma per Lorre, che con The Big Bang Theory si ritrovava in casa un'altra gallina dalle uova d'oro.
Siamo certi che il buon Lorre ci penserà due volte prima di sbarazzarsi di uno dei primattori dello show sui nerd più famosi della Tv. Anche perchè, per fortuna, nessuno sembra avere un carattere vulcanico e imprevedibile come quello di Charlie Sheen. State dunque tranquilli, come saprete la Serie è già stata confermata per una dodicesima stagione. Resta ancora da capire se sarà l'ultima o se l'addio ai nostri scienziati preferiti sarà da rimandare a data da destinarsi.