Le delusioni e la malinconia pervadono sempre di più le serie tv, che naturalmente devono adeguarsi ai sentimenti umani, devono far riflettere, ma soprattutto hanno il compito di descrivere molto spesso quella che potrebbe essere la realtà dei fatti, a volte in maniera esagerata, altre volte in maniera del tutto fedele. Alcune puntate sono ancora promemoria di questo concetto, hanno fatto soffrire e hanno lasciato tracce indelebili fino ad adesso e probabilmente anche oltre, come successe per quella famosa puntata di Grey's Anatomy.
Per evitare spoiler vi consiglio di leggere il titolo della serie e fermarvi se non siete in pari, in modo tale da risparmiarvi l'anticipazione a volte devastante. Alcune di queste puntate sono invece deducibili, lo vediamo ancora una volta per quanto riguarda Grey's Anatomy.
1) The O.C. 3×25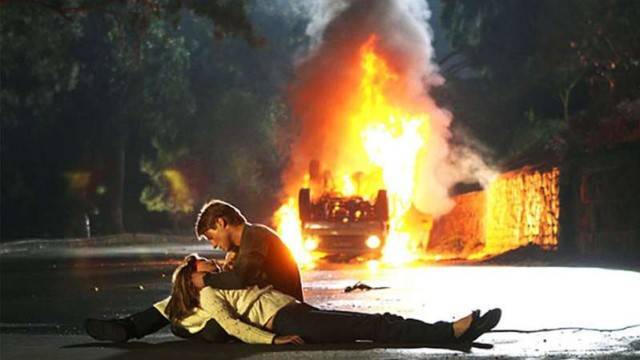 Questa puntata ci è rimasta nel cuore e negli occhi come poche. Alcuni di noi erano ancora piccoli quando l'hanno vista e devo dire che nonostante si stia parlando di una realtà solo immaginata ci ha toccato nel profondo. Non è semplice accettare la prematura dipartita di uno dei protagonisti della serie che si sta guardando, soprattutto se si tratta di un personaggio con una storia complessa e con una bella evoluzione al seguito. Marissa muore in un incidente stradale e la scena è accompagnata da Hallelujah di Jeff Buckley. Un esempio perfetto di come la colonna sonora può enfatizzare al massimo le emozioni che derivano da una scena. Uno dei desideri di tutti noi quando rivediamo quella puntata, perché sì possiamo definirci dei masochisti con le emozioni, è quello di veder cambiare come per magia quell'ultima scena di quella maledetta puntata di The O.C..