Le delusioni e la malinconia pervadono sempre di più le serie tv, che naturalmente devono adeguarsi ai sentimenti umani, devono far riflettere, ma soprattutto hanno il compito di descrivere molto spesso quella che potrebbe essere la realtà dei fatti, a volte in maniera esagerata, altre volte in maniera del tutto fedele. Alcune puntate sono ancora promemoria di questo concetto, hanno fatto soffrire e hanno lasciato tracce indelebili fino ad adesso e probabilmente anche oltre, come successe per quella famosa puntata di Grey's Anatomy.
Per evitare spoiler vi consiglio di leggere il titolo della serie e fermarvi se non siete in pari, in modo tale da risparmiarvi l'anticipazione a volte devastante. Alcune di queste puntate sono invece deducibili, lo vediamo ancora una volta per quanto riguarda Grey's Anatomy.
1) The O.C. 3×25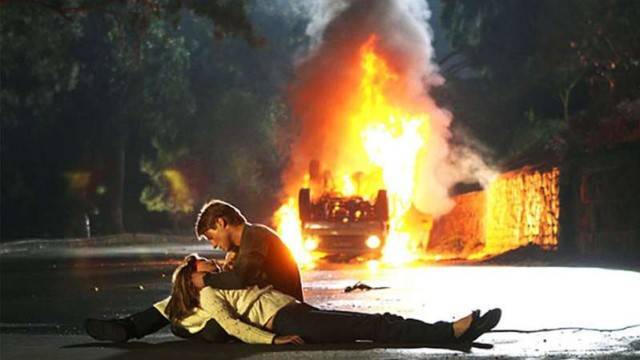 Questa puntata ci è rimasta nel cuore e negli occhi come poche. Alcuni di noi erano ancora piccoli quando l'hanno vista e devo dire che nonostante si stia parlando di una realtà solo immaginata ci ha toccato nel profondo. Non è semplice accettare la prematura dipartita di uno dei protagonisti della serie che si sta guardando, soprattutto se si tratta di un personaggio con una storia complessa e con una bella evoluzione al seguito. Marissa muore in un incidente stradale e la scena è accompagnata da Hallelujah di Jeff Buckley. Un esempio perfetto di come la colonna sonora può enfatizzare al massimo le emozioni che derivano da una scena. Uno dei desideri di tutti noi quando rivediamo quella puntata, perché sì possiamo definirci dei masochisti con le emozioni, è quello di veder cambiare come per magia quell'ultima scena di quella maledetta puntata di The O.C..
2) Game of Thrones 8×05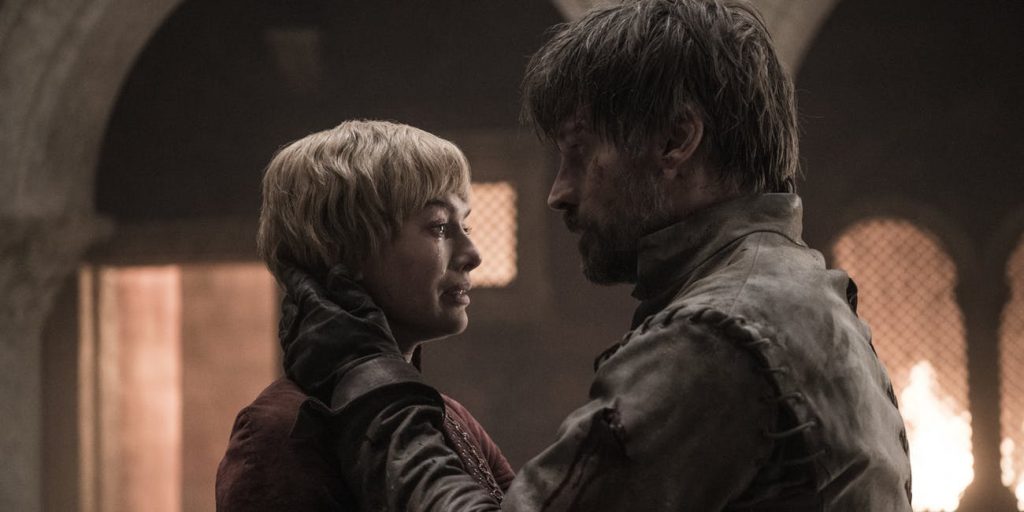 Ma cosa fai, cosa fai?!
Ci è venuto da pensare quando abbiamo visto Daenerys sfruttare tutto il potere acquisito per distruggere quella che un tempo era la fortezza di Cersei Lannister. Diciamo che il suo comportamento non è stato apprezzato, almeno non dalla maggior parte di noi che ancora credeva che Daenerys potesse portare una sorta di pace nel mondo di Game of Thrones e far vivere tutti nel rispetto, nell'uguaglianza e nella tranquillità. Lei la pace se l'è mangiata, anzi no, l'ha bruciata con numerose lingue di fuoco a cura del suo amato drago. Non era proprio il comportamento che ci si aspettava da lei, ma al di là di tutto c'è un evento in tutta questa situazione che più ci ha scosso. La conseguente morte di due dei personaggi più interessanti e complessi che Game of Thrones ci ha regalato, Cersei e Jaime.
3) Homeland 5×11-5×12
Molte delle puntate più funeste di Homeland dovrebbero avere una fine diversa da quella che è irrimediabilmente stampata nelle nostre menti. Ce ne sono tanti, ma tanti di episodi su cui riflettere e per cui immaginare un finale alternativo. Prima fra tutti c'è la scena della morte di Brody, Carrie come noi la guarda dal vivo, mentre la vita lo abbandona in una delle maniere più brutte e sofferte. Credevamo di aver visto tutto dopo quella scena, ma una serie che fa morire il suo protagonista alla fine della terza stagione non può essere la stessa che farà scorrere lisce le successive puntate. E infatti un altro dei momenti più brutti lo vediamo nelle due puntate della quinta stagione. Peter Quinn è imprigionato in una camera piena di Serin, se esposti a questo gas anche per poco tempo si va incontro a danni gravi permanenti, più si rimane esposti e più si rischia la morte. Peter è lì e lo vediamo lottare fino a un certo punto. Poi cede e sviene, la scena che precede il ritrovamento è di quelle che non si dimenticano, che rimangono e che creano degli effetti importanti sulla trama e sui personaggi.
Ho scelto questa scena più di altre, che purtroppo abbiamo visto nelle stagioni successive, perché è quella che un po' rappresenta la vita dei personaggi, le situazioni e le forti emozioni a cui Carrie e tutti gli altri che ormai conosciamo bene sono continuamente esposti. Questo, soprattutto questo, è Homeland.
4) Grey's Anatomy 11×21
Basta dare un'occhiata al numero dell'episodio che subito sappiamo di cosa si tratta. Siamo rimasti sconvolti da ciò che abbiamo visto, primariamente da come il tutto è avvenuto. Dopo 11 stagioni era forse anche venuto il momento di smuovere le acque in termini di protagonisti, ma questo non toglie che la morte di Derek Shepherd rimarrà una di quelle morti che nessuno dimenticherà, e questo vale anche per chi non ha mai visto Grey's Anatomy. La risonanza che ha avuto la sua morte ha inondato ogni sito, ogni bacheca di siti che trattano di serie tv, tanto che ancora oggi viene usata come termine di paragone. La ventunesima puntata inizia bene, così come tutto avremmo voluto, ma finisce nel peggiore dei modi, nel modo in cui non avremmo mai voluto che finisse.
5) Penny Dreadful 3×09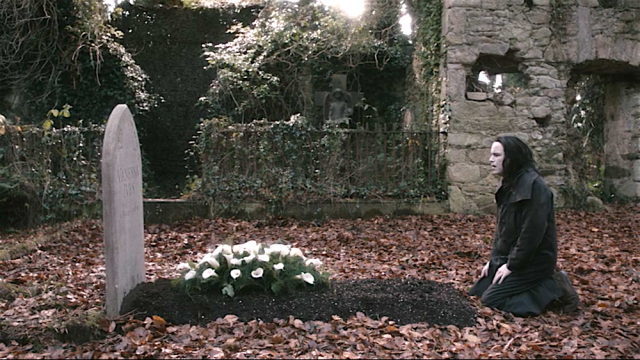 Non era impensabile che tutto finisse così, con una poesia e un addio. Penny Dreadful ha sempre dato spazio a ciò di cui abbiamo più paura e la fine non poteva essere diversa da quello che per tre stagioni ha abitato le sue puntate e i nostri incubi. Abbiamo esalato con Vanessa il suo ultimo respiro, abbiamo sofferto nello stesso modo in cui Ethan ha sofferto, abbiamo recitato nella nostra mente le ultime parole che la Creatura le ha dedicato. Abbiamo detto addio a una delle serie più belle nel suo genere.
Vanessa Ives è Penny Dreadful, da lei tutto comincia e da lei tutto doveva finire. Questa terza stagione, all'altezza delle due precedenti, ci ha preparato, forse non perfettamente, a quello che sarebbe successo. Ma d'altronde non è mai semplice lasciar andare ciò che ci ha fatto più apprezzare una serie ma quello che questo capolavoro ci ha lasciato va oltre tutto, oltre i personaggi, oltre il sogno e la gloria.