San Valentino è alle porte e questo vuol dire che è arrivato il momento giusto per gli addicted (leggi qui 10 frasi da dire a un fan delle serie tv per farlo innamorare di voi) di mettere in pausa la maratona di Game Of Thrones e fare un po' di vita sociale. 
Oggi vogliamo aiutarvi proprio in questo e mettervi in guardia: non dovete usare queste 30 citazioni di Game Of Thrones e di altre serie tv a San Valentino, se non volete andare incontro a un fiasco.
Sia che vogliate dichiarare i vostri sentimenti, sia che desideriate farvi perdonare da un ex o approcciare delle ragazze in discoteca, usate altri metodi per fare colpo su di loro.
Ecco le citazioni da evitare…
1) Ragazzi non aggrappatevi al passato. Perché, per quanto ci teniate, il passato è passato. (Ted Mosby, How I Met Your Mother)
Siete in un bar con la vostra amica che vi ha friendzonato e che sta dicendo che ha deciso di riprovarci con il suo ex. Proprio ora che stavate per conquistarla? Non potete permetterlo! Allora vi giocate questa massima del buon vecchio Ted Mosby, sperando di riuscire a dissuaderla. Lei vi abbraccia e vi dice che avete proprio ragione. Ma potete pur star certi che mentre voi starete a casa fantasticare riguardo al vostro futuro insieme, lei sarà a letto con il suo ex.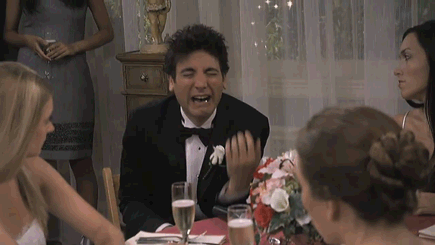 2) 3 parole, 7 lettere: Dille, e sarò tua (Blair Waldorf, Gossip Girl)
Potreste credere che questa sia la citazione perfetta per convincere il ragazzo che frequentate da un po' ma che non si decide a dichiararsi, a scoprire le sue carte, ma vi sbagliate di grosso! Se non è riuscita Blair a persuadere Chuck con questa frase melensa, credete davvero di poterci riuscire voi? E poi se la persona con cui uscite è poco sveglia potrebbe perdersi nei calcoli e non capire quello che volete sentirvi dire.
3) Io ti troverò sempre (Prince Charming, Once Upon a Time)
Ci sono frasi come quelle di Game Of Thrones e quelle di Once Upon a Time che possono avere un valore diverso a seconda del contesto in cui vengono utilizzate. Altrimenti non si spiega perché questa battuta iconica di David nella serie appariva così dolce, mentre nella realtà risulta essere così inquietante. Provate a dirla al partner che vi ha mollato a San Valentino e vi assicuro che vincerete una denuncia per stalking o un ordine restrittivo.
4) Marissa Cooper:Chi sei tu? Ryan Atwood: Chiunque vuoi che io sia! (The O.C.)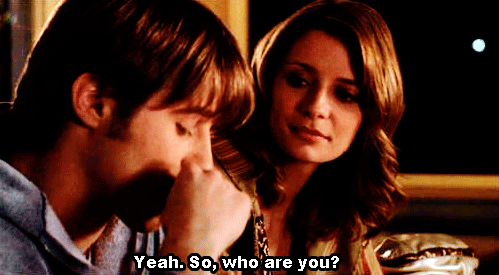 Questa non può essere assolutamente usata in un appuntamento per conquistare il proprio partner. Siete sicuri di poter e soprattutto voler essere chiunque lui o lei voglia che voi siate? Anche una macchina sforna bambini o uno zerbino? Siate voi stessi e non date agli altri il potere di cambiarvi.
5) Emma Swan: Sei felice di sapere che ho il cuore spezzato?
Hook: Se può essere spezzato, vuol dire che funziona ancora. (Once Upon a Time)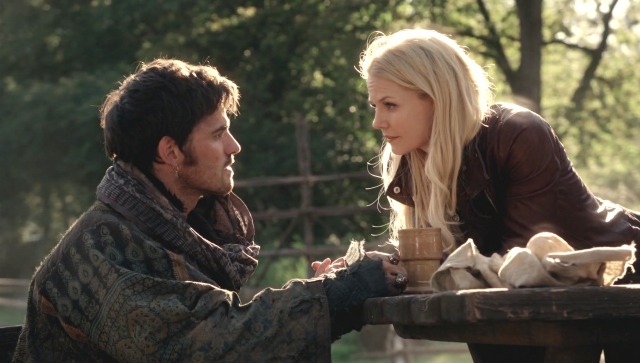 Come altre frasi di questa serie tv, anche questa funziona solo a Storybrooke. Se il giorno di San Valentino cercate di riconquistare il partner a cui avete spezzato il cuore con un pacco di cioccolatini scadenti e questa citazione di Hook, l'altra persona sarebbe autorizzata a uccidervi. Uomo avvisato… mezzo salvato!