L'affetto del pubblico nei confronti dei personaggi di una serie tv è essenziale. Per questo motivo la fase di casting assume un ruolo sempre più importante nella produzione di uno show. Ma, qualche volta, le esigenze degli attori stravolgono i piani, come nel caso di Game of Thrones e Black Sails.
La vita è imprevedibile e può capitare che i fan vedano il loro personaggio preferito con un volto totalmente diverso da un momento all'altro. Non sempre, però, i cambiamenti di questo genere si rivelano negativi.
In questo articolo parliamo di attori che hanno interpretato un personaggio già assegnato a qualcun altro e hanno svolto un ottimo lavoro. In alcuni casi la versione successiva si è rivelata addirittura migliore della precedente.
Ecco quali sono i 5 migliori personaggi di Game of Thrones, Friends e altre famose serie tv interpretati da due attori diversi.
5) Elisabetta II – The Crown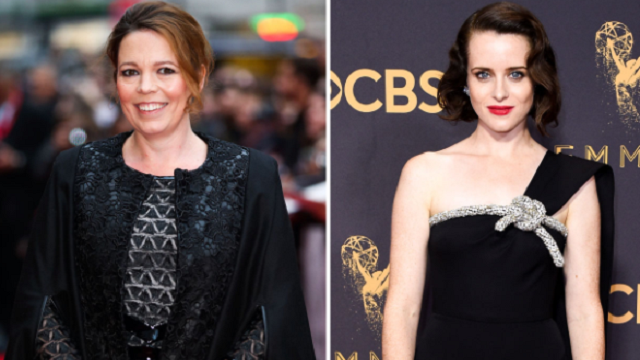 Nel caso della serie ideata da Peter Morgan, la sostituzione dell'interprete non è stata una scelta personale, ma una necessità. The Crown racconta la vita della regina Elisabetta II in maniera molto fedele e dettagliata.
L'attrice che ha interpretato la sovrana inglese nella prima e nella seconda stagione dello show è Claire Foy. La critica e il pubblico hanno apprezzato la performance straordinaria dell'attrice, ma la terza stagione ha richiesto un cambiamento di gran parte del cast, al fine di mantenere la linearità temporale.
Perciò il ruolo della regina Elisabetta II è passato a Olivia Colman (Broadchurch). La difficoltà di questo ruolo è data da più fattori. Innanzitutto, si tratta di una persona realmente esistente, ma anche di un'autorità molto amata e rispettata. Olivia Colman ovviamente non ha deluso le aspettative, dando vita a una performance da urlo. 
4) Carrie Bishop – Veronica Mars
Prima di Gossip Girl, abbiamo visto Leighton Meester nei panni di Carrie Bishop in Veronica Mars. Così come nella serie ambientata nell'Upper East Side di Manhattan, anche a Neptune il personaggio di Queen B. è una liceale che trascorre il tempo a diffondere pettegolezzi.
Dopo la cancellazione della serie targata The CW, grazie a una raccolta fondi e a varie petizioni (ne abbiamo parlato qui), è arrivato il film di Veronica Mars. Sfortunatamente in quel periodo Leighton Meester non era disponibile, perché stava girando un altro film in un'altra città. Così Rob Thomas ha deciso di ingaggiare una cantante professionista per rendere il personaggio più verosimile.
Infatti alla fine la parte è andata ad Andrea Estella, membro del gruppo Twin Sister. All'epoca del casting, l'artista non aveva ancora visto Veronica Mars e ha cercato di recuperare le puntate precedenti nel minor tempo possibile. In base alle sue dichiarazioni, Andrea Estella ha adorato immediatamente lo show.
3) Dufresne – Black Sails
Questa sostituzione non ha nulla a che vedere con impegni lavorativi o esigenze di copione. Purtroppo, in alcuni casi, gli showrunner devono fare i conti con imprevisti spiacevoli, perché anche le celebrità possono ammalarsi. Ed è quello che è successo a Jannes Eiselen.
L'attore di Black Sails è nato a New York, ma ha trascorso gran parte della sua vita in Sud Africa, diventando celebre come interprete sul piccolo schermo e anche come artista vocale. Nella serie creata da Jonathan E. Steinberg e Robert Levine, Jannes Eiselen ha vestito i panni di Dufresne, un contabile e successivamente il quartiermastro della Walrus.
L'attore ha dato vita al personaggio soltanto nella prima stagione, dato che il tumore al cervello gli ha impedito di continuare a svolgere il suo lavoro. Il ruolo è andato poi al collega Roland Reed.
2) Carol Willick – Friends
Cambiamo completamente genere e parliamo dell'iconica comedy ideata da Marta Kauffman e David Crane.
Durante i primi episodi di Friends cominciamo a conoscere le storie dei sei protagonisti, tra le quali spicca quella di Ross. La moglie del paleontologo si è resa conto di amare Susan e ha lasciato il marito per iniziare la nuova relazione. Ma le strade degli ex-coniugi sono destinate a incrociarsi ancora una volta, perché Carol è incinta di Ross.
Quando vediamo la donna per la prima volta ha il volto dell'attrice Anita Barone. Quest'ultima desiderava avere un ruolo più importante e, dato che quello di Carol non era abbastanza significativo per lei, abbandonò la serie e venne sostituita da Jane Sibbett.
Il rapporto complicato tra Ross, l'ex-moglie e Susan dà vita a molte scene divertenti e il cambiamento dell'interprete si è rivelato azzeccato. Il nuovo volto di Carol ha aggiunto un po' di perfidia al personaggio ed era proprio quello di cui aveva bisogno.
1) Daario Naharis – Game of Thrones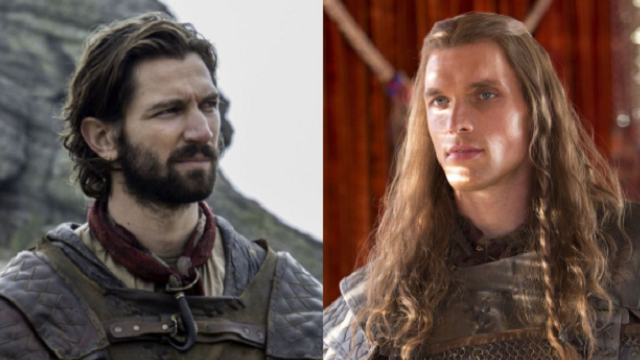 Il cast di Game of Thrones comprendeva numerosi attori, ognuno con esigenze diverse. Tra le varie sostituzioni, quella che ha avuto un impatto maggiore sul pubblico riguarda il personaggio di Daario Naharis.
Il comandante dei Corvi della Tempesta ha cambiato radicalmente le sue sembianze durante la quarta stagione della serie. Prima era interpretato dal biondo Ed Skrein e poi, improvvisamente, i lunghi capelli chiari sono stati rimpiazzati dalla chioma scura di Michiel Huisman.
Eppure nessuno dei due attori di Game of Thrones possiede le sembianze di Daario Naharis così come è stato descritto da George R. R. Martin. Nel romanzo, infatti, il personaggio ha i capelli e la barba tinti di colore blu, con un tocco dorato sui baffi.