Una trama efficace è essenziale per garantire il successo di una serie tv, così come i personaggi che le danno vita. Quando alcuni di questi personaggi abbandonano la serie precocemente, come abbiamo visto più volte accadere in Game of Thrones, lasciano un vuoto evidente.
Per quanto morti e sparizioni siano diventate un fastidioso espediente nel mondo seriale per sconvolgere i fan più affezionati, ci sono stati alcuni casi in cui l'uscita di scena di un determinato personaggio ha fatto perdere alla trama molti possibili sviluppi narrativi che potevano regalare ancora emozioni importanti.
In alcuni casi l'abbandono dal cast è stato richiesto dallo stesso interprete, come nel caso di Nina Dobrev di The Vampire Diaries, per esigenze lavorative o si è rivelato un "provvedimento" imposto dalla produzione a causa di litigi o divergenze sul set.
Come nel caso dell'attaccabrighe Shannen Doherty da ben due set, quello di Beverly Hills 90210 e Streghe.
Qui di seguito però eviteremo di parlare di casi simili e tratteremo solo quelli vittime di semplici scelte narrative, con cui non ci siamo trovati affatto d'accordo. Manco a dirlo, si parte con Game of Thrones!
5) OBERYN MARTELL – GAME OF THRONES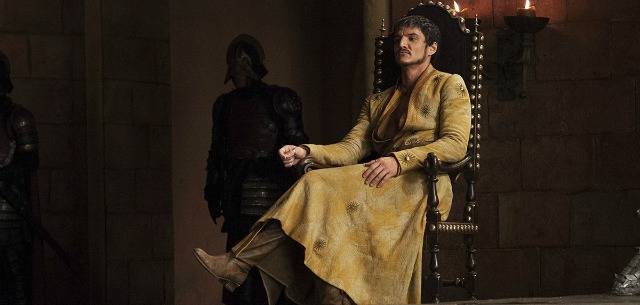 A pochi fan dell'amatissima serie targata HBO è andata giù la morte del principe dorniano. Un po' perché speravamo tutti che ammazzasse male La Montagna, un po' perché (nonostante i pochi episodi in cui lo abbiamo visto) Oberyn ci aveva conquistati tutti. In effetti, lo spregiudicato e fiero principe innamorato poteva regalare ancora molto in termini di intrighi e passioni allo show. Ve la immaginate una sua relazione clandestina con la risentitissima Cersei?