Non importa quanti anni siano trascorsi dalla prima messa in onda, ci sono delle serie tv che continuano a conquistarci grazie a temi attuali trattati con sagacia. Sono quei telefilm di cui sentiamo sempre parlare, che ci hanno accompagnato in momenti precisi della nostra vita e che magari decidiamo di rivedere a distanza di tempo. Diventano dei prodotti intramontabili, in grado di mantenere viva l'attenzione dello spettatore e di emozionarlo anche quando le mode e i tempi sono cambiati. Friends, ad esempio, è tra quelle serie tv che affrontano lo stesso processo del vino: più anni passano, più la qualità sembra migliorare.
Ecco Friends e altre serie tv finite entro e non oltre il 2010 che sono invecchiate benissimo!
1) Friends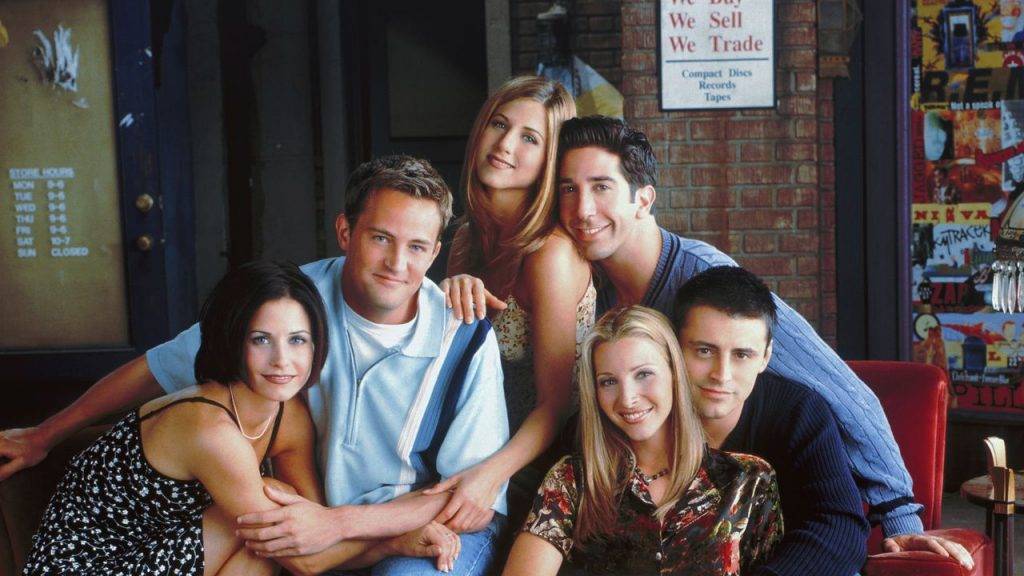 Come non inserire Friends in questo elenco? Anche se la serie si è conclusa nell'ormai lontano 2004 non smette di essere tra le più seguite e apprezzate. Grazie a Netflix che ha deciso di aggiungerla al catalogo, anche le nuove generazioni hanno potuto conoscere i protagonisti e sedere al Central Perk con loro. Ed è inutile negarlo: una volta che ci si accomoda sul divano arancione di Friends non si riesce più a lasciarlo andare. I temi trattati continuano a essere attuali e si riesce immediatamente a identificarsi con i protagonisti. Ognuno, con le proprie caratteristiche e diversità, deve affrontare le difficoltà della vita che non sono affatto cambiate da allora. Ma avere alle spalle una famiglia di amici pronta a sostenerti e consolarti in ogni momento è il punto di forza per i ragazzi, ma anche per lo spettatore che dopo una brutta giornata può consolarsi con l'umorismo di Chandler o le stranezze di Phoebe o la storia d'amore tra Ross e Rachel.
2) Buffy l'ammazzavampiri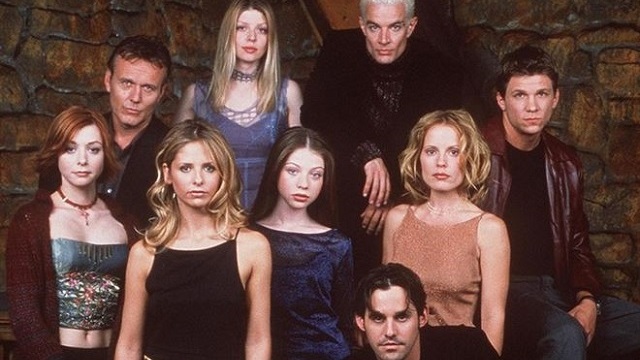 Buffy The Vampire Slayer ha segnato senza dubbio la generazione dei ragazzi degli anni '90 e continua ancora oggi ad appassionare e ad assoldare nuovi adepti. Il punto di forza e ciò che ha assicurato longevità a questa serie è senza dubbio la poliedricità di temi e la capacità di rappresentare la vita come una sala di grigi. Nonostante Buffy sia una cacciatrice di vampiri che deve proteggere il mondo dall'oscurità, in ogni situazione e in ogni personaggio non esiste un confine netto tra luce e buio. La stessa protagonista, decisa e risoluta, mostra un lato fragile e sembra essere attirata dalla sofferenza in modo quasi morboso. Così come il vampiro Spike che dimostra di avere un lato buono in contrasto con la sua natura malvagia. Anche i temi tratti sono innovativi e lo spettatore allora come oggi ha una vasta gamma di personaggi con cui potersi immedesimare e attraverso i quali riesce a sublimare le paure e i desideri.
3) Scrubs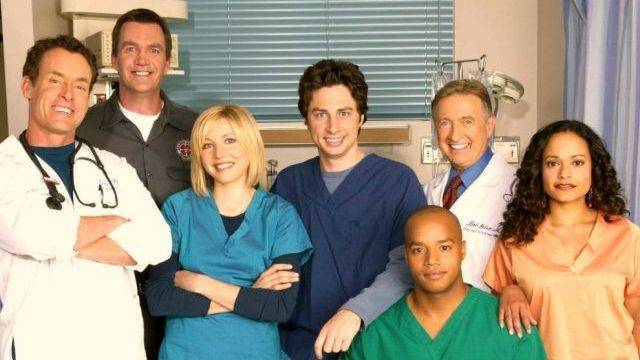 Scrubs si annovera tra le dramedy che non ci stancheremo mai di guardare e che, una volta terminata la visione, lascia un sapore dolce amaro e la voglia di rivederla subito. Nonostante la nona stagione non sia stata all'altezza delle precedenti, preferiamo ritenere che sia solo uno spin-off e considerare il finale dell'ottava stagione come la conclusione di questo emozionante percorso. Scrubs ha tutti gli elementi che possiamo ritrovare in una comedy cult e i suoi personaggi sono uno di questi. L'amicizia tra JD e Turk è uno dei punti fondamentali intorno al quale ruota la serie e i loro momenti insieme continuano a farci sorridere ogni volta che li rivediamo. Ma ciò che colpisce di più è la straordinaria capacità di andare oltre le apparenze e di mostrare la vera natura di ogni personaggio senza renderlo stereotipato o piatto. La serie riesce a creare un perfetto mix di risate e lezioni di vita in camici ospedalieri.
4) Beverly Hills 90210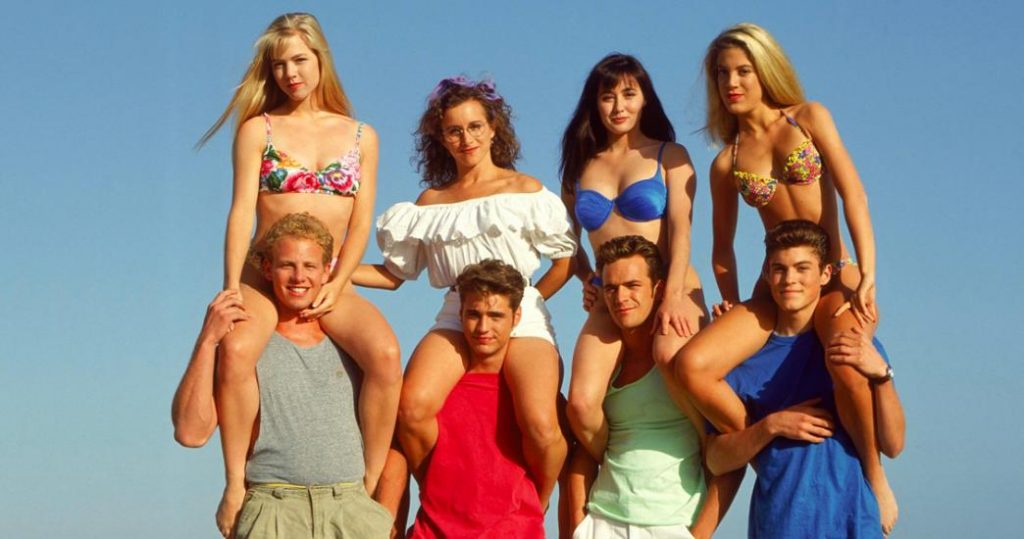 Uno dei primi teen drama che ha appassionato e fatto sognare una generazione è Beverly Hills 90210, che sta tornando alla ribalta anche grazie al ritorno e alla produzione dei nuovi episodi rilasciati di recente. La serie fu innovativa ed è stata d'esempio anche per le successive: per la prima volta gli adolescenti venivano rappresentati per come sono realmente affrontando temi ancora oggi delicati, come droga, AIDS e sessualità. La serie mostra come molto spesso quella che viene rappresentata come una vita agiata e lontana da qualsiasi tipo di problemi, in realtà nasconda molti disagi e difficoltà. La amicizie, le relazioni con i genitori e gli amori sono gli stessi che affronterebbe qualsiasi adolescente di oggi, sebbene gli scenari e le mode siano diversi. Inutile negare che questa serie tv è uno dei cult intramontabili, sia per le generazioni cresciute con Dylan, Kelly e Brandon, sia per le successive che hanno potuto ugualmente rispecchiarsi in loro.
5) The O.C.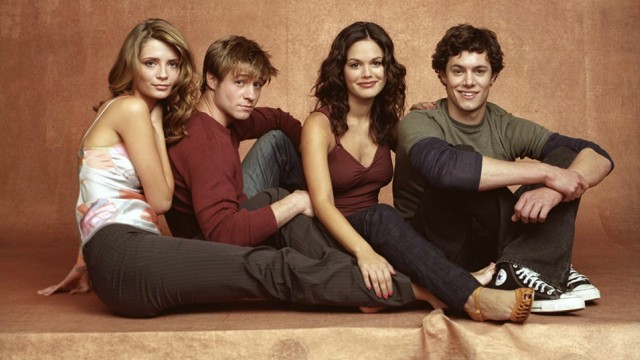 California, California
Here we come!
Impossibile dimenticare la sigla d'apertura di The O.C. e impossibile dimenticare i suoi personaggi. La storia di Ryan Atwood, il teppista di Chino che arriva a Orange County e trova nei Cohen la sua nuova famiglia ha emozionato una generazione. I personaggi della serie si evolvono nel corso delle stagioni e con le loro storie si fanno portavoce delle avventure e dei disagi adolescenziali. The O.C. raggiunge il suo culmine con la quarta stagione, da molti criticata, che rappresenta perfettamente quel passaggio dall'adolescenza all'età adulta e fa compiere alla serie un ulteriore salto di qualità portando i suoi protagonisti in una dimensione più realistica. Seth, Summer, Ryan e Marissa ci hanno fatto sognare ed emozionare episodio dopo episodio e non importa quanti anni possano essere trascorsi: conserveremo sempre un ricordo di Newport indelebile.