Si sa, non è tutto oro quello che luccica. Come è giusto che sia le Serie Tv sono prodotti creati al fine di presentare una realtà più o meno idealizzata, ma non dobbiamo mai dimenticare che dietro la loro costruzione meticolosa c'è il lavoro di umani e quindi nascondono numerosi retroscena.
Il fattore umano è quindi determinante nell'universo seriale, e spesso dà vita a diatribe o addirittura scandali che in un modo o nell'altro possono finire per intaccare la reputazione stessa della serie. Quante volte, in fondo, sentiamo di tensioni tra gli attori, tra attori e produttori o addirittura con i network.
Sono quasi all'ordine del giorno; ricordiamo uno degli episodi più recenti e più disdicevoli, quello della Rai e la censura di How to get away with murder, giustificata in modo ancora più ridicolo del gesto stesso.
Altri casi sono famosissimi, come lo scontro tra Isaiah Washington e T.R. Knight di Grey's Anatomy, che ha portato al licenziamento del primo per le sue uscite omofobe, o le accuse di stupro da anni a carino di Bill Cosby.
Ma il mondo delle Serie Tv non smette mai di stupirci, e nasconde tanti altri retroscena.
Leo Di Caprio e… Baywatch?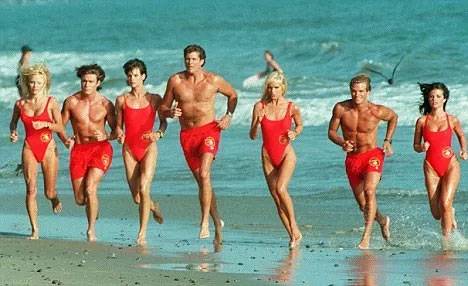 Un Leonardo Di Caprio quindicenne era stato scritturato per interpretare Hobie Buchannon, il figlio del protagonista di Baywatch. Tuttavia David Hasselhoff si è rivelato perentorio nella sua scelta di non recitare accanto a lui poiché l'età di Leo avrebbe fatto sembrare il suo personaggio troppo vecchio.
Se in questo caso David è riuscito ad ottenere un figlioletto più piccolo e a cacciare Leonardo Di Caprio dallo show, non l'ha avuta vinta con la questione di Pamela Anderson. Anche lei non era affatto benvenuta per Hasselhoff, il quale temeva che il suo fisico prorompente sarebbe stato inadeguato per il pubblico della serie – e oltretutto avrebbe messo in ombra lui stesso.
La presenza di Pamela si è rivelata piuttosto proficua, quando in seguito allo spargersi della voce sul suo filmato hard col marito gli ascolti di Baywatch sono saliti alle stelle.