Per i fan di How to Get Away with Murder ci sono cattive notizie. Dopo cinque stagioni di intrighi, complotti e omicidi, è arrivata la decisione di cancellare la serie. Fino a circa una settimana fa non ci si sarebbe potuti aspettare una svolta di questo tipo. Risale infatti al 2 luglio l'annuncio sui social della data di rilascio della sesta stagione, ovvero giovedì 26 settembre.
Invece nelle ultime ore, sempre sugli account ufficiali di How to Get Away With Murder, è arrivato l'annuncio della ABC, accompagnato da un teaser che promette una stagione finale da paura. Nel video, con il solito stile al cardiopalma che contraddistingue la serie, rivediamo alcuni dei punti salienti più esaltanti delle passate stagioni, l'ultima in particolare.
"L'hanno fatta franca per 5 stagioni. Giovedì 26 Settembre sarà l'inizio della fine."
La notizia giunge quindi improvvisa e senza mezze misure, con un teaser che mira a colpire duro e ad alzare il più possibile le aspettative per la stagione conclusiva di How to Get Away with Murder, durante la quale, secondo la descrizione ufficiale, seguiremo gli studenti di Annalise Keating durante il loro ultimo semestre "mentre gli inganni, la paura e il senso di colpa che legano la Professoressa Keating ai suoi studenti si riveleranno più letali che mai".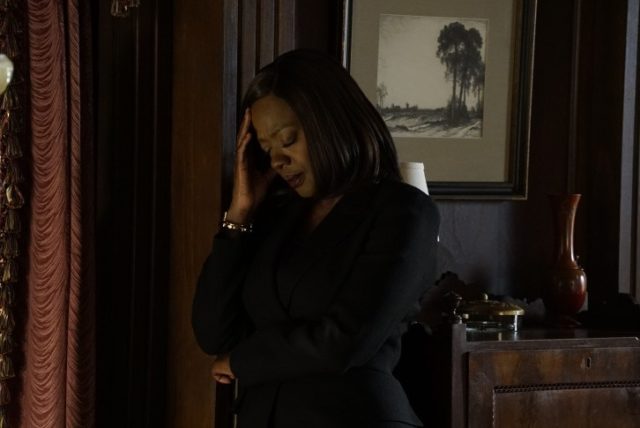 Pete Nowalk, creatore e scrittore della serie, ha condiviso il teaser, lasciando un commento personale:
Quella di concludere questa serie è stata una decisione brutale, ma in definitiva è la storia a dirti cosa fare, come è successo in questo caso. Per me, il viaggio di Annalise Keating ha sempre avuto un finale ben preciso. Sapere di avere ancora 15 episodi per chiudere la sua storia, e la possibilità di dare a ogni personaggio il suo finale perfetto, è un dono che raramente viene concesso al creatore di una serie.
Nowalk prosegue ringraziando la ABC per l'opportunità e per la libertà creativa che gli è stata concessa, ed esprimendo tutta la sua gratitudine nei confronti del cast, degli scrittori e della crew per la dedizione alla serie in questi anni. Ringrazia infine i fan, senza i quali la serie non esisterebbe, per la loro lealtà e il loro entusiasmo. "Non vedo l'ora che scopriate come finirà. Tenetevi forte."