Parlare bene di una Serie Tv, per alcuni, può essere davvero complicato. I gusti sono soggettivi ed è veramente facile imbattersi in qualcuno che non la pensa affatto come noi. Parlare dei difetti di una serie, per altri, equivale quasi alla gogna. La situazione peggiore si presenta quando un prodotto ci delude dopo averci appassionato e fatto patire tanto. Un esempio è How to Get Away with Murder: è diventato estremamente difficile parlarne, in special modo quando si cerca in tutti i modi di essere sinceri e obiettivi. È innegabile che la serie abbia subito svariati cali a livello qualitativo e lo si nota maggiormente a partire dalla seconda stagione. È spesso facile, infatti, scorgere tendenze eccessive al teen drama mentre in altri momenti la serie diviene una vera e propria soap opera.
Basti pensare ai continui rimandi alla famiglia Castillo… chi non è stufo di trovare uno dei suoi componenti puntualmente invischiato in un grosso guaio?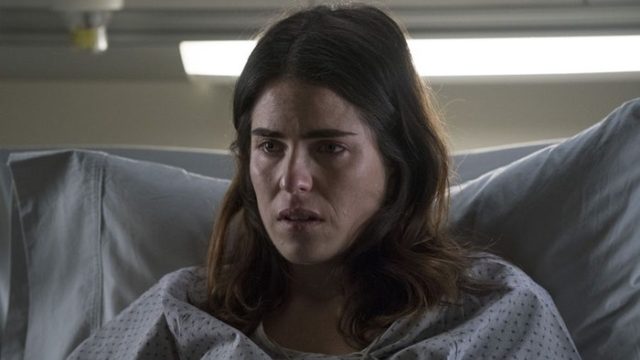 Alla luce di tutto ciò è facile domandarsi quale sia la motivazione che spinga la produzione a continuare la messa in onda della serie, ma soprattutto si tende a chiedersi perché le persone continuano ad appassionarsi alle vicende di Annalise e dei suoi studenti?
Insomma, perché How to Get Away with Murder riesce ancora a inchiodarci allo schermo
Per molti fan la risposta è semplice: è la nostra Annalise Keating che rappresenta il motivo per cui vale la pena continuare a seguire la serie. E in effetti non sono poche le prove a sostegno di questa tesi.
Per tutte le cinque stagioni di How to Get Away with Murder è Annalise a salvare non solo i Keating Five ma anche Bonnie, Frank e Nate, grazie al suo carattere, dimostrando una caparbietà e un intuito formidabile.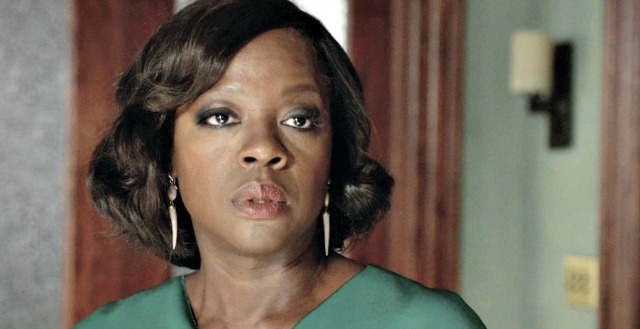 È proprio la nostra amata avvocatessa a mantenere la calma in ogni occasione ed è sempre lei a sistemare i numerosi casini (o a coprire omicidi!) che chi la circonda sistematicamente commette. Ogni errore commesso richiede l'intervento di mamma Annalise. Se i Keating Five non sono (ancora!) finiti in galera è quasi esclusivamente merito suo.
Amare il personaggio di Annalise non risulta affatto difficile non solo per il carattere forte che dimostra di possedere ma anche per tutte le volte che l'abbiamo vista crollare di fronte alle vicissitudini a cui è stata sottoposta. A chi non si è stretto il cuore assistendo alla disperazione provocata dalla morte di Wes? Scoprire in seguito che aveva tentato la sua adozione ci ha permesso di capire maggiormente quanto quel ragazzo fosse importante. A maggior ragione, sapendo che la tentata adozione è avvenuta dopo la perdita del figlio naturale.
Considerando tutto ciò, come possiamo biasimarla per le sue continue ricadute nell'alcolismo?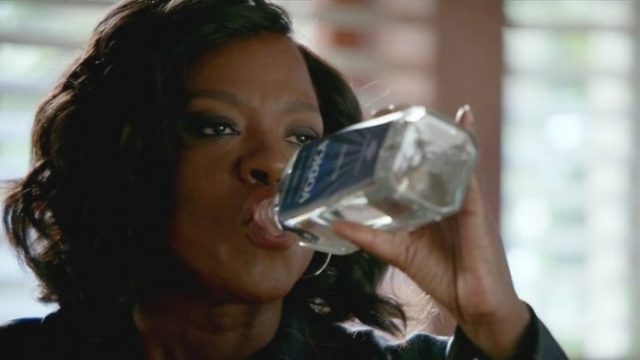 Insomma, chi reggerebbe il peso di numerosi omicidi, tra cui quello del proprio marito, senza impazzire? Quale donna non perderebbe il senno dopo la morte del proprio figlio senza neanche averlo visto nascere? Nessuno potrebbe addossarsi tutto il peso dei guai provocati da altri senza contemporaneamente rifugiarsi in una qualsivoglia via di fuga, anche la meno lecita!
Ed è per questo che amiamo Annalise: lei ha affrontato tutto e si è sempre rialzata.
Nella quinta stagione vediamo che Annalise cerca di riprendere in mano la propria vita, tentando di mettere insieme i pezzi che le sono rimasti. Il distacco che volontariamente chiede ai suoi studenti, Bonnie e Frank, non le impedisce comunque di seguire il suo istinto primordiale e correre ad aiutarli quando lo necessitano (cosa che puntualmente accade).
In conclusione, è plausibile auspicare che il talento di Viola Davis nell'impersonare una donna dalla personalità così travagliata, tenga in piedi, quasi da solo, una serie destinata alla certa chiusura.