È ormai da qualche mese che è letteralmente esploso l'interesse per la coppia formata dalla star di Game of Thrones Sophie Turner e Joe Jonas. Dal momento in cui è stato dichiarato il loro fidanzamento in poi è stata una rapida ascesa, complice sicuramente il crescente successo che ha visto protagonisti entrambi: il cantante con la reunion dei Jonas Brothers e l'ultima stagione di Game of Thrones.
Al marasma di follia che sembra circondare una delle coppie più seguite del momento (follia potrebbe essere il termine esatto, considerando che un fan è riuscito a capire dove fossero in vacanza circa un mese fa senza un minimo riferimento geografico), si aggiunge una notizia decisamente peculiare.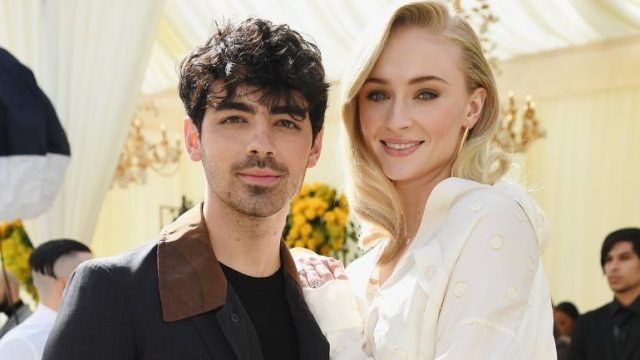 Dano Brown ha ricevuto da Frankie Jonas, il fratello più piccolo di Joe, un ordine per un regalo di nozze molto speciale. Brown è un produttore di giocattoli, e ha realizzato su richiesta del piccolo Jonas delle action figures che ritraggono Sophie e Joe.
È stato lui stesso a condividere la notizia, raccontando con grande entusiasmo di come Frankie lo abbia contattato e di come gli abbia lasciato totale libertà. Ha specificato un unico dettaglio, ovvero il nome delle action figures: G.I. Jophie, un gioco di parole che Brown sembra aver particolarmente apprezzato.
Questa è la foto che ha pubblicato pochi giorni fa sul suo profilo Instagram.
La confezione richiama simpaticamente quella delle classiche action figures G.I. Joe, mentre i giocattoli si allontanano dalle raffigurazioni guerreggianti della tradizione e ritraggono Joe e Sophie belli imbacuccati e pronti all'inverno tanto paventato in Game of Thrones.
La coppia di giovani sposi non si è ancora apparentemente pronunciata sul regalo, che è però innegabilmente originale. Nella didascalia della foto Brown ha anche accennato di avere in cantiere un altro grande progetto come questo. Viene da pensare che anche in questo caso possa trattarsi di qualche star internazionale, ma nulla di certo e nessun indizio a cui affidarsi. Per chi fosse interessato non rimane che seguire il suo profilo Instagram in attesa di aggiornamenti!