Un breve video di quindici secondi su Instagram pubblicato qualche ora fa e subito i fan italiani sono impazziti. Una scelta non proprio casuale quella che si cela dietro questo video. La foto, che trovate sotto, è solo uno screen del video originale. Sansa di Game of Thrones, ha pubblicato una storia (che è ancora visibile) mentre cita la sua iconica frase: "And that's the tea". Questa volta, però, non ci sono calici ma solo la grande T maiuscola dei Tabacchi italiani. Sono bastati pochi minuti per far partire la caccia al tesoro. E i fan che vogliono realmente trovare qualcosa si recano su Twitter. Il mistero era troppo succulento per farselo scappare.
Così sfogliando i vari post mi sono imbattuta in @capdaredevil che prontamente ha captato quei pochi indizi portando a termine il mistero. Sophie Turner e Joe Jonas sarebbero a Sorrento in provincia di Napoli. È bastata una semplice ricerca sul numero di riferimento del tabacchi che si vede nel video.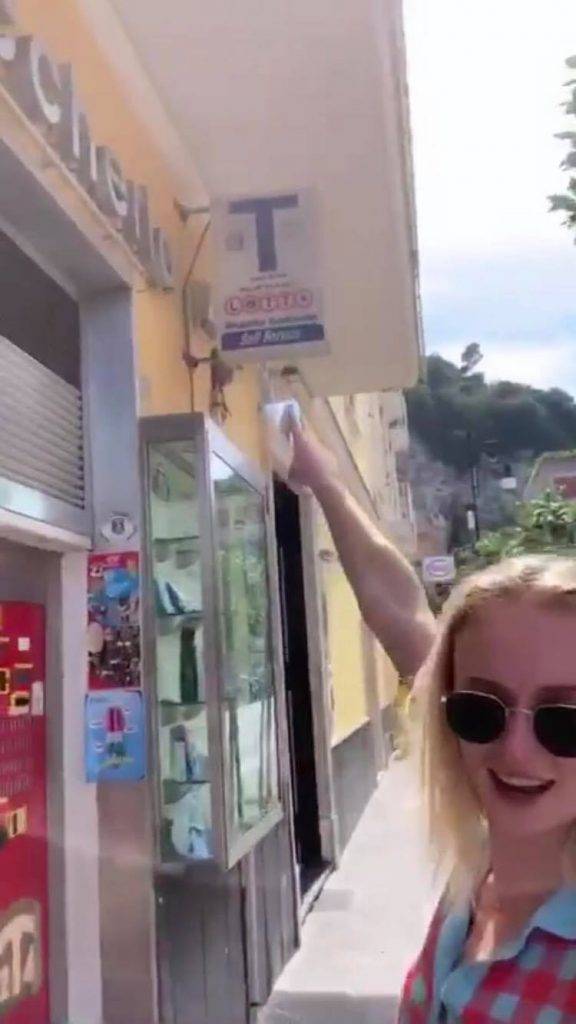 La coppia che sta insieme da qualche anno è convolata a nozze qualche settimana fa a Parigi. Senza impegni dovuti alle riprese di lei e al tour mondiale di lui, gli sposini si sono concessi un lungo viaggio di nozze. Non ci sono al momento progetti imminenti per l'attrice di Game of Thrones. Dopo otto lunghissimi anni di riprese per la serie HBO al momento l'attrice si gode queste vacanze.
Joe, invece, ha ricostruito insieme ai fratelli la band dei Jonas Brothers. I fratelli usciranno presto in tour con il loro nuovo album di ri-debutto dopo dieci anni. Non rimane altro che dirvi: cari fan di Sophie Turner e Joe Jonas correte a Sorrento e postate le vostre foto con la coppia. Non siate molesti, ricordatevi che sono in viaggio di nozze.