La prossima stagione di Games of Thrones sarà anche l'ultima ma la HBO non perde tempo ed è già proiettata nel futuro. Ha infatti messo in cantiere cinque spin-off che non vedranno comunque la luce prima che sia conclusa l'ottava stagione di Game of Thrones. L'ultima indiscrezione riguardo a questi progetti è arrivata dal marito di Jane Goldman, autrice scelta per scrivere una delle cinque sceneggiature. L'uomo ha infatti commentato il lavoro della signora Goldman durante un' intervista per HELLO! Online:
Non ho intenzione di dire niente, a parte il fatto che [Jane] ha appena finito. Ha scritto tutto il tempo con me intorno e quindi… Sono un drago in questo. Ma no, non posso parlarne. Scusate.
Molte fonti sostengono che la sceneggiatura assegnata alla Goldman sia un prequel ma non ci sono mai state conferme al riguardo, anche se sembra molto probabile che molti, se non tutti gli spin-off, vadano a raccontare il passato di alcuni personaggi di Westeros che già conosciamo.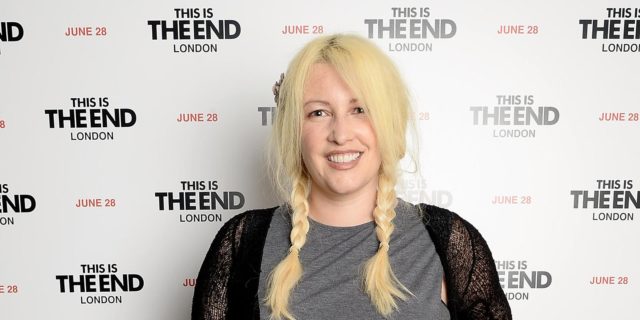 Ad agosto l'autrice aveva rilasciato un'intervista in cui raccontava, mai troppo nello specifico, il suo nuovo progetto per HBO:
Penso di essere riuscita a fare in modo che, quando uno dei lettori dei libri o appassionato della serie Game of Thrones guarderà cosa sta succedendo potrà esclamare: Oh si potrebbe essere riconoscibile come uno degli eventi passati narrati dalla serie. Ci sono tutti elementi che esistono nell'universo di Game of Thrones creato da George e certamente questo è un aspetto che mi piace. Sono sicura che ci sia uno di questi elementi in quello che sto sviluppando. Ma sento come se stessi dicendovi troppo, non posso dire assolutamente nulla!
Gli ideatori e showrunner di Game of Thrones, David Benioff e D.B. Weiss, hanno negato qualsiasi coinvolgimento con questi cinque progetti ma un collegamento con la Serie madre ci sarà comunque grazie a Bryan Cogman, autore di molti episodi dello show già dalla prima stagione.