Dopo il finale della settima stagione non vediamo l'ora di vedere come si concluderà Game of Thrones. Non sappiamo ancora quando uscirà l'ottava e ultima stagione della Serie, probabilmente a fine 2018 o inizio 2019. Quello di cui siamo certi è che l'HBO sta ormai da tempo valutando la realizzazione di almeno quattro spin-off di Game of Thrones. In questi giorni è però arrivata una buona notizia: accanto a questi quattro spin-off già in fase di valutazione, ce ne sarà un quinto!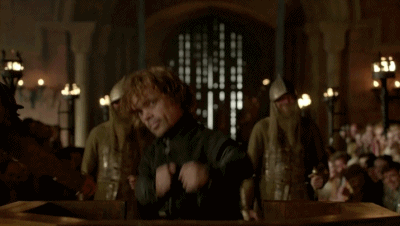 Sarà Bryan Cogman a occuparsi del quinto spin-off. Ha lavorato allo script insieme a George R.R. Martin, autore dei libri  che hanno ispirato la Serie Tv. Cogman ha iniziato come assistente di D&D, Benioff e Weiss, gli showrunner di Game of Thrones (il duo non lavorerà sugli spin-off, per concentrarsi su Confederate). Grazie al suo impegno è riuscito a diventare presto uno degli autori della Serie, scrivendo 11 episodi. Possiamo quindi dire di essere in buone mani! George R.R. Martin ha parlato di questo progetto sul suo sito. Ecco il suo commento:
La Serie di Bryan sarà un vero e proprio adattamento, e credo sarà quella che intrigherà maggiormente i fan dei romanzi. Sarà ambientata in un periodo molto eccitante della storia di Westeros. Lavorerò con lui in ogni passaggio, saremo co-creatori della Serie.
Il tema dello script ideato da Cogman e Martin non è ancora noto. Tuttavia, è stato confermato che tutti gli spin-off fungeranno da prequel di Game of Thrones: di conseguenza, probabilmente non ci sarà nessun attore del cast attuale. Inoltre, solo di alcuni dei progetti che si stanno valutando verrà girato un episodio pilota. HBO vuole essere sicura di poter raccontare storie che meritano di essere portate avanti. Lo conferma lo stesso Martin, sempre sul suo sito:
Non aspettatevi di vedere tutte le Serie, o almeno non subito. Anche se mi piacerebbe tanto, la HBO non diventerà il network di Game of Thrones… ma due o tre potrebbero arrivare alla produzione del pilot, e una Serie dovrebbe arrivare nel 2019 o 2020… Le altre magari più avanti, a seconda di quanto saremo soddisfatti.
Le parole dello scrittore infondono speranza. Probabilmente riusciremo a vedere presto, dopo la conclusione di Game of Thrones, almeno uno degli spin-off in cantiere. E, come per l'ottava e ultima stagione della Serie madre, non vediamo l'ora!