Friends ha mandato in onda il suo ultimo episodio 15 anni fa, ma la guerra tra i fan di Ross e Rachel continua ancora. La coppia più travagliata della sitcom era o non era in pausa? I risultati di un sondaggio sembrano rivelare che Ross aveva ragione. I fan della serie ricorderanno sicuramente l'episodio scioccante in cui la relazione tra Ross Geller (interpretato da David Schwimmer) e Rachel Green (Jennifer Aniston) subì un duro colpo dopo che Ross passò la notte con un'altra donna.
Dopo le continue imbeccate del fratello di Monica a Rachel e la gelosia verso il collega Mark la giovane donna decide di prendersi una pausa. Tuttavia, le cose vanno male quando Rachel scoprirà il "tradimento" di Ross. Il fandom è stato diviso in due, ma pare che adesso abbiamo un verdetto finale. L'app di appuntamenti Plenty of Fish ha rilasciato un sondaggio, all'inizio di questo mese, riguardo il dilemma seriale più ingarbugliato di sempre.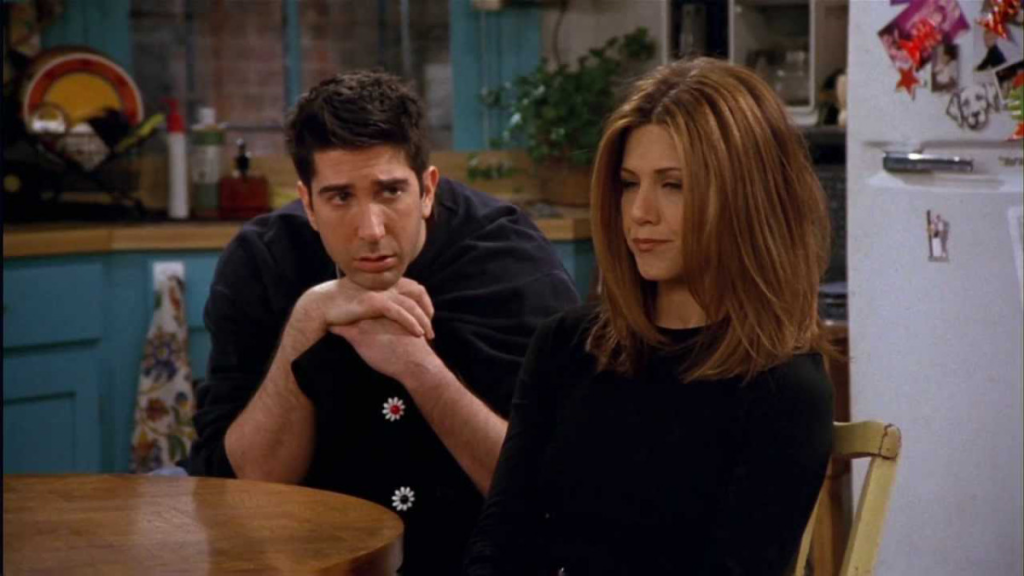 Il sondaggio è stato attivo per due giorni con 1.865 persone che hanno partecipato dal 14 al 16 agosto. I risultati sono stati condivisi da The Wrap all'inizio di questa settimana. I risultati sono chiari: il 60% dei single pensa che la coppia fosse in pausa al momento del "tradimento", il che significa che Ross non ha mai tradito Rachel.
Tuttavia, i risultati hanno mostrato che più donne si sono schierate con Rachel rispetto agli uomini: il 44% ipotizza che Ross abbia imbrogliato Rachel rispetto al 36% dei maschi. Ma Chloe non è al primo posto tra le fidanzate che ha avute da Ross che i fan odiano di più. Vi ricordate di Julie? La nuova fiamma di Ross appena tornano dal suo viaggio. L'attrice che interpreta Julie ha dichiarato: "Non ero preparata per la quantità di veleno che stavo per ricevere da parte del pubblico dal vivo".
Sono stati molti i momenti in cui Ross si è fatto proprio detestare dai fan eh!