Ciao, sono Alessandro Borghese. Benvenuti a questa puntata speciale di 4 Ristoranti: il mio viaggio nei pub. Un solo concorrente in sfida e quattro categorie da votare: lochescion, menù, serrvizio e conto. Ma non basta. Con il mio voto posso confermare o ribbaltare il risultato. Il primo e unico concorrente di oggi è il The Griffin di New Girl.
Il mio viaggio si prolunga ancora negli Stati Uniti d'America. Per questa puntata speciale ho deciso di esplorare di nuovo il territorio molto conosciuto dei pub. Tuttavia, essendomi soffermato a oltranza sui locali nell'America dell'Est, è giunto il momento di spostarmi a Ovest. Percorrendo la Route 66 sono infatti arrivato a Los Angeles. La città degli angeli. La città delle stelle. La città che ha inventato… boh, qualcosa avrà inventato.
Lungo la strada ho incontrato dei motociclisti molto simpatici che mi hanno consigliato un pub molto rinomato: il The Griffin di New Girl.
Ad accogliermi… ma dov'è il locale?
Che inizi la sfida!
1) Location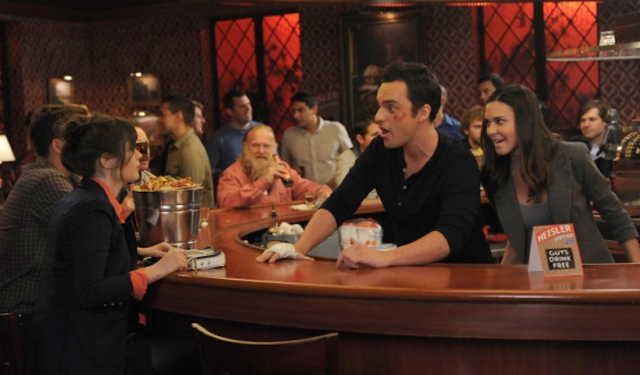 Seguendo le indicazioni del mio navigatore sono finalmente giunto nella città di Los Angeles. Per niente stanco dopo il lungo viaggio in macchina, mi sono messo immediatamente alla ricerca del pub. Devo ammettere che l'esterno del locale non presenta alcuna insegna che faccia capire ai passanti di che posto si tratti. Se non fosse stato per il mio TomTom, non avrei mai capito di essere arrivato. La pubblicità, soprattutto quella all'esterno dell'attività, è fondamentale se si vuole attirare la clientela che passeggia per la città. Sugli interni invece nulla da dire. Posto ordinato e pulito.
Voto: 6
2) Menù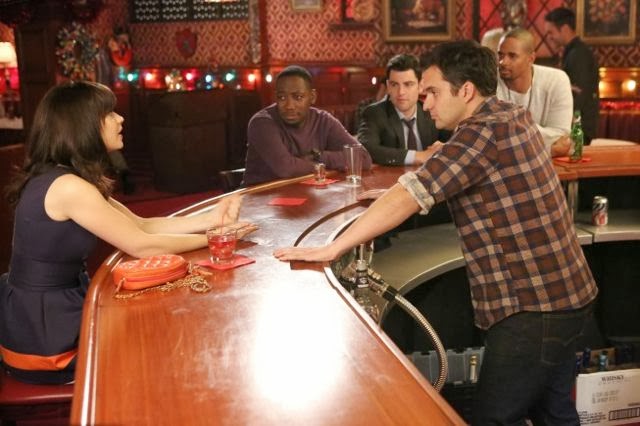 Il The Griffin di New Girl offre sia un'ottima varietà di cibo tipico da pub, come ad esempio piatti veloci tipo hamburger e patatine, che di selezione di alcolici. Molto buono l'Old Fashion che mi hanno offerto appena entrato. Sembra infatti che io sia capitato proprio qui nella serata in cui gli uomini bevono gratis. Ottima iniziativa quella avanzata dai proprietari per attirare più clientela maschile. Le donne non si sentiranno lasciate fuori? 
Voto: 8
3) Servizio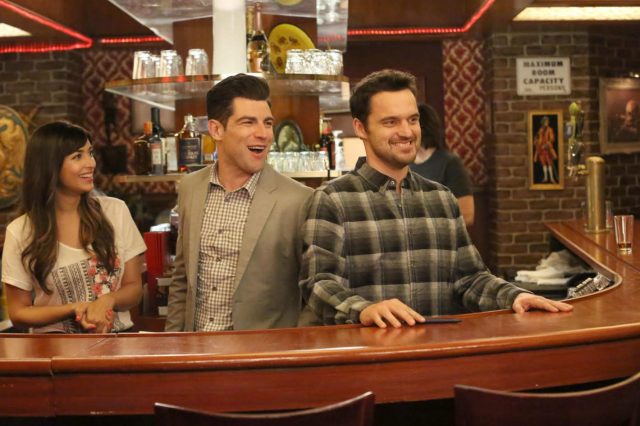 Sul servizio c'è ancora molto da imparare. Sebbene i due proprietari contribuiscano a mantenere un'atmosfera cordiale e piacevole, la cameriera, Cece, sbaglia spesso le ordinazioni, andando in confusione e non dimostrandosi particolarmente brava a preparare i drink. Forse ha cominciato a lavorare da poco.
Voto: 7 di incoraggiamento
4) Conto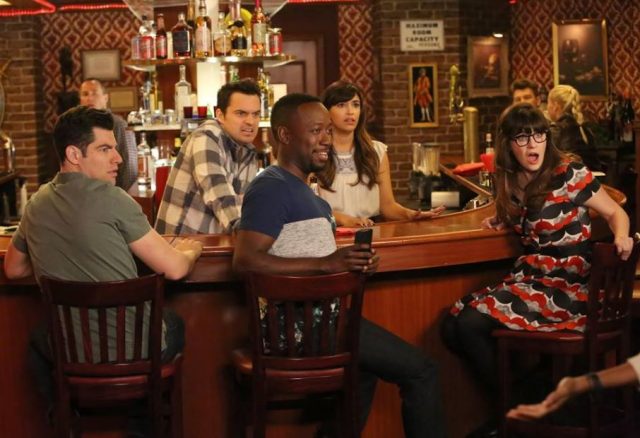 Sebbene i prezzi sul menù fossero quelli di un pub qualsiasi, la promozione offerta dai proprietari di servire alcol gratis agli uomini mi è sembrata un colpo di genio. Purtroppo, non è tutto oro quel che luccica. Se da un lato gli alcolici erano gratuiti, un cestino di nachos veniva a costare ben 33$, vi sembra un prezzo ragionevole?
*Freeze, Alessandro Borghese rompe la quarta parete* Capisco che da qualche parte i proprietari dovranno pur guadagnarci, ma io mi rifiuto di pagare 33$ per un po' di nachos. Per di più non sono nemmeno a km 0. I prezzi alti tendono ad allontanare i clienti! *Unfreeze, Alessandro Borghese torna a bere gratuitamente*
Voto: 7
Il The Griffin di New Girl si aggiudica ben 28 punti. Uno in più del Mystic Grill, superandolo effettivamente nella classifica provvisoria.
P.S. – Quanto avete appena letto è puramente frutto della nostra immaginazione, Borghese in realtà sta ancora cercando il locale.
Passate anche dagli amici di New Girl • Italia e Nick e Jess New Girl Italy!