"Anni, amori e bicchieri di vino sono cose che non si dovrebbero mai contare" …
ma se vi serve qualcosa di più allettante di una citazione radical chic per convincere i vostri amici a lasciarsi andare per una sera, bene! Proporre di giocare a True American potrebbe essere la soluzione adatta al vostro caso!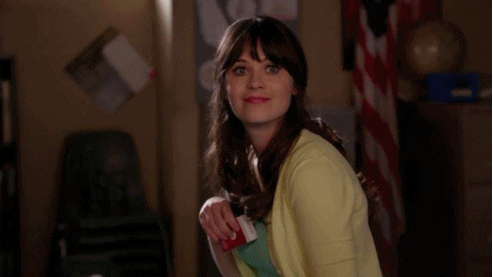 Oltre a ricordarvi che è importante sapere "bere in modo responsabile e rimanere al di sotto del tuo livello di tolleranza", oggi, infatti, provo a spiegarvi proprio le regole di True American,  il folle gioco alcolico di New Girl.
Prima di iniziare voglio però fare una premessa: Il mio lavoro è frutto di ricerche che, seppur attente, si basano su dati, informazioni e guide acquisite direttamente da internet, dunque, nessuno qui detta legge. Quello che piuttosto ho fatto io è stato mettere in ordine tutto il materiale raccolto sul web e fare di conseguenza il punto della situazione, per permettere, a chiunque fosse interessato, di giocare avendo ben chiari i punti cardine del gioco. Detto ciò, proseguiamo!
Preparate carta e penna e tenetevi pronti a prendere appunti!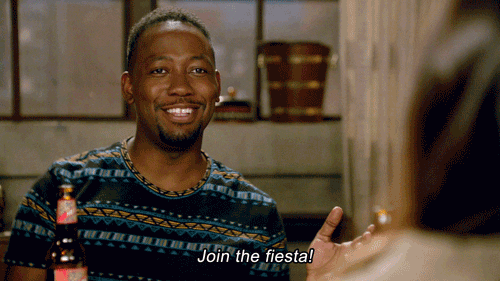 La prima cosa che dovete fare, prima di dare ufficialmente inizio al gioco, è dividere l'area in zone:
La zona centrale sarà formata dal Castello; lì verrà posizionato il Re, ovvero la bottiglia di Jack Daniels;
Le 4 zone, invece, saranno formate e divise da delle lattine di birra posizionate a croce (o ad x) in direzione radiale e intorno al Re. Ogni lattina è una pedina, tutte insieme disposte, invece rappresenteranno I Soldati dell'Ordine Segreto –
I giocatori di True American possono muoversi solo all'interno delle quattro zone formate e in senso orario.
Ma ATTENZIONE! Il pavimento è di lava fusa e non sarà possibile camminare sopra di esso senza essere eliminati!
Per questo motivo, nelle zone dovranno essere posizionate dei sostegni, come per esempio cuscini, sedie, secchi o qualsiasi altra cosa che permetta ai giocatori di passare da una zona all'altra senza toccare per terra.
Sistemata l'area di gioco adesso bisogna formare le squadre!
Il regolamento di True American in questo passaggio tuttavia non è tassativo, poiché è possibile giocare da soli senza dover, dunque, far parte di un team.
Con la conseguenze che: se si gioca da soli, vince il singolo; se si gioca a squadre invece, basterà che uno solo dei membri arrivi alla fine del gioco per portare il proprio gruppo alla vittoria.
Supponiamo, comunque, che si decida di giocare a squadre (dato che questa è la variante del gioco più diffusa), come si dovrà procedere alla loro formazione?
Se pensavate di uscirvene con un semplice "testa o croce" vi sbagliavate! Perché questo è True American signori e signore!
Per formare le squadre si conta alla rovescia a partire dal tre e, una volta terminato il countdown ci si mette una mano sulla fronte mostrando un numero tra uno e cinque. Chi ha lo stesso numero fa parte della stessa squadra. Semplice.
Se ci sono giocatori che hanno scelto un numero diverso da tutti gli altri, gli stessi giocatori rimasti "senza squadra" potranno scegliere liberamente di quale team far parte.
Una volta formati i diversi gruppi, i giocatori si sfideranno in uno "shotgun", bevendo da un buco improvvisato fatto in una lattina; vince chi resiste più a lungo.
Se nessun giocatore vuole farlo si dovrà ricorrere al classico "carta-forbice-sasso".
Il vincitore (sia nel caso dello shogun che di carta-forbice-sasso) dovrà gridare "One, two three, JFK" e tutti gli altri risponderanno urlando "FDR" e buttando giù uno shot alcolico.
A questo punto il pavimento sarà ufficialmente coperto di lava e i giocatori dovranno saltare sulla pedana più esterna alla zona in cui si trovano – ovvero su cuscini, sedie e altri oggetti disposti appositamente – e non toccare più il pavimento (camminarci sopra comporta l'eliminazione).
Vi siete già persi? Ci siete ancora? Bene! Perché è adesso che il gioco avrà inizio!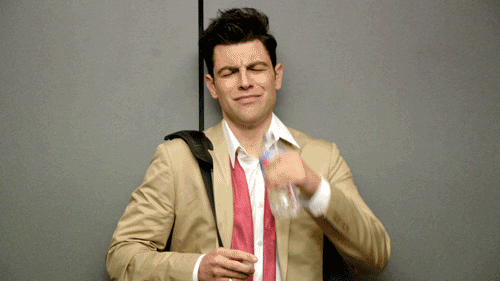 Lo scopo di True American è quello di catturare tutte le pedine/birre. Per farlo però ricordate: bisogna avere sempre almeno una birra in mano, ma non se ne possono avere più di tre. Il giocatore che ha in mano più di tre pedine non può spostarsi finché non ne uccide una (finendo la birra). Mentre beve gli altri possono buttargli addosso cuscini, palline, arachidi, pop corn e chi più ne ha più ne metta.
I giocatori si muovono in senso orario – come abbiamo già detto – e nel farlo dovranno rispettare un turno preciso. Inizia il vincitore dello shotgun iniziale.
Ogni turno permette al singolo di muoversi di un solo spazio, tuttavia, egli può decidere di far acquisire il diritto di muoversi anche ad altri membri (sperando di avvantaggiare in questo modo i propri compagni).
Come? Ci sono tre modi per farlo:
il giocatore urla "One, two, three" e poi mettono una mano sulla fronte, mostrando un numero da uno a cinque. Vince chiunque sia stato il solo a scegliere un numero. I vincitori possono bere e avanzare di uno Spazio.
il giocatore dovrà pronunciare lentamente una frase storica o famosa in generale. Vince il giocatore che per primo si intromette completando la frase, anche se dell'altra squadra. Il vincitore dovrà bere e se finisce la lattina potrà avanzare di 2 Spazi. (es. Winter … ? – it's coming!)
il giocatore può urlare il nome di due persone, luoghi o cose. Vince il giocatore che per primo riesce a capire cosa hanno in comune questi due nomi.
Chi riuscirà a vincere potrà allora avanzare non di uno ma di ben tre spazi. Chiaro?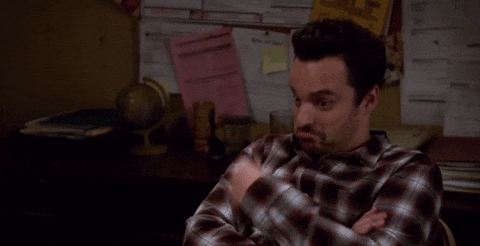 Passiamo ora alle eliminazioni.
in questo caso è molto semplice, in True American viene eliminato chi:
si muove o beve quando non deve;
si trova senza pedine (birre in mano);
tocca il pavimento.
Per poter riprendere a giocare, in tutti e tre i casi sopra elencati, ci si dovrà sottoporre ad un altro shotgun (non necessariamente con birra) e quindi si dovrà bere (ancora) per poter riprendere a giocare.
Un po' come è successo a Schmidt …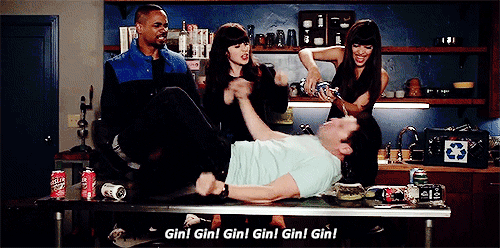 Questo permetterà al giocatore eliminato di ripartire da capo, ma saranno gli altri a decidere da quale spazio.
Ma cosa bisogna fare per assicurarsi
la vittoria in True American?
Bene, quello che bisogna fare è prima di tutto rimuovere tutte le pedine della zona in cui ci si trova. A questo punto il Re è vulnerabile e il primo giocatore che arriva al Castello, finisce la sua birra e butta giù un sorso dalla bottiglia di Jack Daniels, vince.
RICORDATE: anche in questo caso bisogna bere per vincere. Se non si riesce a bere, si torna all'inizio della propria zona.
Il vincitore, a questo punto, dovrà urlare "All trash belongs…" (ovvero "tutti i rifiuti appartengono …") e gli altri giocatori risponderanno urlando "in the junk yard!" (e cioè "nel deposito rottami!"). Le lattine vuote allora saranno lanciate in un recipiente apposito e questo, finalmente, segnerà la fine dei giochi.
ATTENZIONE! il gioco è ufficialmente finito adesso, ma c'è un'altra regola – altrettanto importante – da tenere ben a mente!
In qualsiasi momento un giocatore qualsiasi potrà urlare "JFK", e tutti gli altri dovranno rispondere "FDR" e finire, obbligatoriamente, la loro birra (pene l'eliminazione e la ripresa solo in caso di sfida all'ultimo shotgun!).
Allora, cari lettori di Hall Of Series, siete pronti a giocare a l'unico e inimitabile True American?

Grazie alle pagine Nick e Jess New Girl Italy, New Girl (Italia) e New Girl ϟ It's Jess.!