Quante volte abbiamo guardato How I Met Your Mother e ci siamo soffermati su piccoli particolari che in quel momento delle nostre vite sono stati significativi e importanti? Questo perché il mondo delle Serie Tv è un mondo vario e ogni aspetto dei personaggi, ogni attitudine diventa nostra. Più di tutte le altre Serie, How I Met Your Mother rappresenta la quotidianità di un gruppo di amici alle prese con la vita, i problemi e gli amori. Noi di Hall of Series dopo svariati re-watch abbiamo potuto umilmente individuare le dieci lezioni di vita che How I Met Your Mother ha saputo darci nel corso delle sue nove stagioni.
"If you're not scared, you're not taking a chance. If you're not taking a chance, then what the hell are you doing?" (Ted Mosby)
Se non hai paura, non corri nessun rischio. E se non corri nessun rischio, allora che razza di senso ha? (Ted Mosby)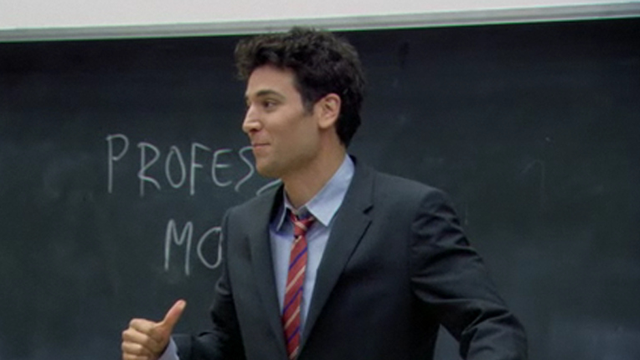 Ted comincia la sua carriera da professore all'università, preoccupandosi di come impostare il suo "tono" da professore. Prova ad essere prima severo e poi buono ma, dopo 20 minuti, si rende conto di essere finito nell'aula sbagliata ed arriva in ritardo alla sua prima vera lezione.
Non riuscirai mai ad arrivare da nessuna parte non prendendo rischi. Cogli l'occasione e sii spaventato, perché è così che otterrai il meglio da ciò che desideri.
Because sometimes even if you know how something's going to end, that doesn't mean you can't enjoy the ride. (Ted Mosby)
Perché a volte, anche se sai come va a finire, non significa che tu non possa goderti la corsa. (Ted Mosby)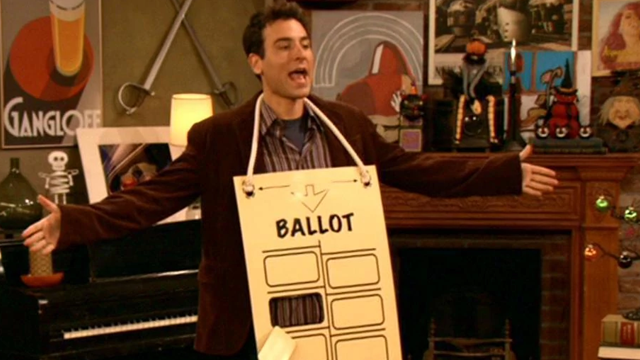 Marshall si accorge di essere ingrassato così decide di partecipare alla maratona di New York. In un momento in cui era in bagno, però, entra Robin. Lui si spaventa e cade a terra rompendosi il mignolo. Non potendo così partecipare alla gara, Barney prende il suo posto e vince. Quest'ultimo, al ritorno prende la metropolitana ma, con le gambe troppo affaticate per la gara, non riesce a reggersi in piedi. Non potendo fare altro, chiama Ted per aiutarlo, il quale, arrivato ad una fermata, per andare da Barney, scavalca un cancelletto e finisce in tribunale, dove alla fine viene assolto, facendogli però perdere l'aereo per un importante colloquio di lavoro.
La vita è godersi il viaggio, e non tutto è destinato a durare per sempre. E va bene. Prendi ciò che la vita ti darà e divertiti finché puoi.