Attenzione: evitate la lettura se non volete imbattervi in spoiler sulla settima stagione di Game of Thrones 
Il piccolo innocente fece un salto nel vuoto, fino ad abbracciare le tenebre di una vita che flirta con la morte. Cadde a terra, chiuse gli occhi, si risvegliò dopo un lungo travaglio e si rese conto di non essere più lo stesso. L'infanzia, violata all'improvviso dal gesto improvvido di un folle innamorato, pronto a tutto pur di difendere l'amore della vita, non c'era più: Bran, da noi sostenuto incondizionatamente, iniziò a respirare con una nuova forma. E Jaime, abbagliato dai sentimenti, sembrò essere il nemico giurato di una storia che ancora non conoscevamo.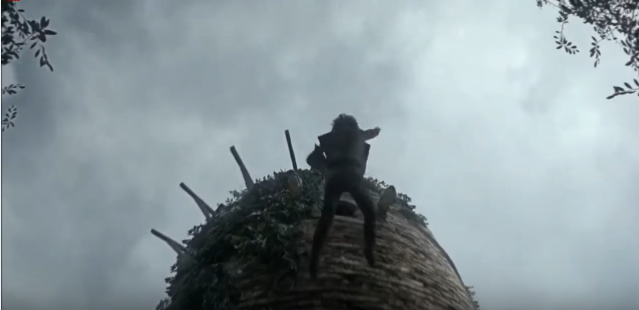 Non ne avevamo idea, quando si concluse il primo episodio di Game of Thrones. Non sapevamo che quel gesto vigliacco avrebbe innescato una sequenza infinita di reazioni a catena. In quel momento abbiamo odiato Jaime come nessun altro e sostenuto allo stesso tempo una vittima senza colpe, capro espiatorio in un mondo molto più grande di lui. Ora tutto è cambiato e l'opera martiniana ci ha abituato a non dare niente per scontato. Non ci sono stereotipi, etichette e polarizzazioni nette: solo sfumature, punti di vista e capovolgimenti di fronte che ci mandano continuamente alla deriva senza alcun punto di riferimento.
Come abbiamo ripetuto in più di un'occasione, Game of Thrones è fatta di corsi e ricorsi imprevedibili e, per questo, affascinanti. Questo, e solo questo, è il fondamento primario per comprendere fino in fondo il senso di una suggestione che si trasforma in teoria. E di un primo episodio che avrebbe potuto mettere la parola fine su tutto. Solo così possiamo prendere in considerazione l'idea assurda che Bran, il piccolo innocente, possa rivelarsi essere il nemico giurato. E Jaime, l'infame Sterminatore di Re, l'eroe da sostenere incondizionatamente.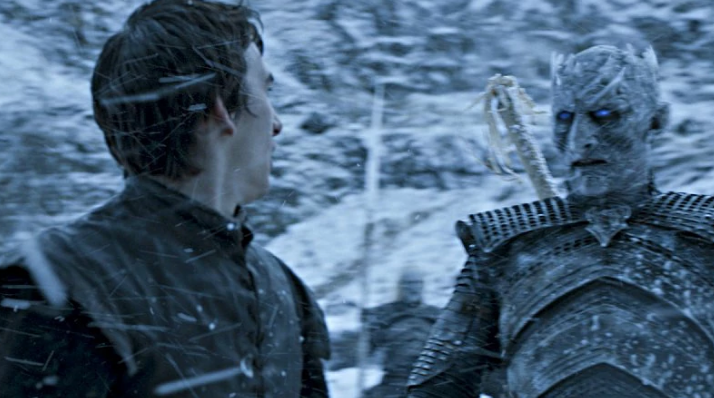 Partiamo da un presupposto: questa teoria metterà in gioco una serie di ipotesi e concatenazioni difficili talmente lunga da rendere improbabile la sua realizzazione, seppure non impossibile. D'altronde sarebbe stato altrettanto se qualcuno ci avesse spiegato come sarebbe morto Hodor prima di vederlo con i nostri occhi, quindi proviamoci. Andiamo avanti, e prendiamo per vera la suggestione (a sua volta difficile da accettare) secondo cui Bran e il famigerato Night King sarebbero la stessa persona. La teoria, molto in voga sui social da diverse settimane (al punto da coinvolgere nel dibattito Isaac Hempstead-Wright, interprete di Bran), è sicuramente nota a buona parte di voi, ma non possiamo non illustrarla.
Secondo quanto ipotizzato da svariati portali, la mente del Corvo dai Tre Occhi sarebbe entrata in quella del Re del Notte nel momento il cui il primo assistette (attraverso una visione) alla creazione del primo Estraneo. La decisione, spregiudicata e azzardata, avrebbe avuto il fine di convincere i Figli della Foresta a non infilargli il vetro di drago nel cuore e non dar vita di conseguenza alla minaccia che tiene in scacco tutto il mondo ma Bran, anche se conscio (grazie a Jojen e al vecchio Corvo) dei pericoli causati da un'immersione nel passato prolungata oltremisura ("E' bello stare in fondo al mare, ma se rimani troppo a lungo affogherai"), sarebbe stato intrappolato, finendo per essere "assorbito" dallo stesso Night King.
La magia dei Figli della Foresta, unita ai poteri di Bran, lo avrebbe portato alla corruzione e alla follia. Se è vero che tutti i suoi tentativi di fermare i White Walkers fin dal principio l'abbiano intrappolato nel passato migliaia di anni prima della sua nascita, potrebbe aver perso gradualmente il senso di sé ed essere diventato di conseguenza il grande villain di Game of Thrones. La sequenza, da noi vista nel quinto episodio della sesta stagione, offrirebbe più di un indizio a riguardo. Dall'atteggiamento di Bran dopo aver assistito alla creazione (non appena riprende coscienza si tocca il cuore, quasi fosse stato trafitto a sua volta), alla postura assunta contro la roccia, simmetrica a quella del Night King contro l'albero.
Se a questo si aggiunge il fatto che in un'altra visione Bran sia stato toccato dal nemico e non sia morto di conseguenza, la teoria assume una sua validità, seppure le controindicazioni siano moltissime e la nostra conoscenza dei poteri magici in gioco sia ancora troppo scarsa per individuare delle prove inconfutabili. In ogni caso, se la teoria si rivelasse esatta, avremmo a che fare con due versioni di Bran, scisse in piani temporali differenti. E non sarebbe granché diverso se fosse stato il Re della Notte a penetrare nella mente del Corvo dai Tre Occhi (telecomandandolo a distanza dopo aver toccato il suo braccio), e non viceversa. Si spiegherebbe così il suo stravolgimento caratteriale, e si giustificherebbe sotto una nuova luce questa frase di Meera: "Bran Stark è morto in quella grotta". Il riferimento all'assunzione del ruolo una volta appartenuto a Brynden Rivers è più che evidente, ma non si sa mai.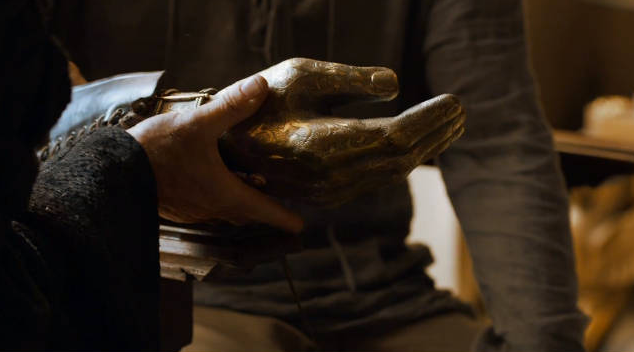 E Jaime? Cosa c'entra? Lui, contrapposto a Bran, rappresenterebbe l'anello di congiunzione tra il primo e l'ultimo episodio di Game of Thrones. Il primo figlio di Tywin, infatti, potrebbe concludere il suo percorso di purificazione con l'impersonificazione del leggendario Azor Ahai. Qualche giorno fa avevamo affermato che uno tra Jon e Daenerys (oppure entrambi in compagnia di Tyrion, se ci si riferisce al Drago dalle Tre Teste) si rivelerà essere con ogni probabilità il liberatore del mondo dalla minaccia della Lunga Notte, ma non si può escludere a priori possa essere in realtà un personaggio che non avevamo mai tenuto in considerazione.
Secondo quanto sostenuto da un'interessantissima teoria pubblicata su Reddit (se volete leggerla, la trovate qui), infatti, l'incomprensione su chi sia realmente l'Azor Ahai potrebbe essere legata ad una traduzione errata della profezia (non sarebbe la prima volta: ricordate l'ambiguità dei termini neutri?). In Alto Valyriano, infatti, le parole che indicherebbero il "lord" e la "luce" sarebbero molto simili a quelle utilizzate per "mano" e "oro": è possibile di conseguenza sostenere che il principe promesso possa non essere un "cavaliere della luce", ma qualcuno con una mano d'oro.
L'elemento più intrigante della teoria è però un altro. Come abbiamo sottolineato più e più volte, questo passaggio della profezia sull'Azor Ahai è decisivo: "Azor Ahai doveva forgiare una spada dai poteri straordinari per sconfiggere le creature della Notte. Nel primo tentativo tentò di temprare l'acciaio in acqua, ma questo si ruppe. Nel secondo, provò a temprare la lama trafiggendo il cuore di un leone ma, ancora, l'acciaio si spezzò. Nel terzo e ultimo tentativo, trafisse con la spada il cuore della moglie e riuscì a creare la mitica lama nota col nome di Portatrice di Luce".
Se si parla di Jaime, l'acqua, il leone e la moglie potrebbero rappresentare le tre fasi della catarsi che purificherà la sua anima dal disonore, peccato capitale di ogni cavaliere. La sua evoluzione, infatti, ha preso vita grazie ad un'intensa confessione fatta a Brienne mentre facevano un bagno insieme (l'acqua), nella quale le raccontò cosa successe quando colpì alle spalle il Re Folle. Il leone, invece, si riferirebbe all'uccisione del padre Tywin (il leone) da parte di Tyrion: Jaime fu complice morale dell'omicidio (fu accusato in questo senso anche da Cersei) a seguito della decisione di liberare il fratello, condannato a morte per un crimine non commesso. La "moglie", infine, non può non essere Cersei: la deriva di Jaime è figlia della relazione con la gemella, e solo con la sua morte potrà essere libero di abbracciare l'eroico destino. Lontano da un crimine commesso a fin di bene, e da un rapporto che ha infangato il suo onore in svariate occasioni.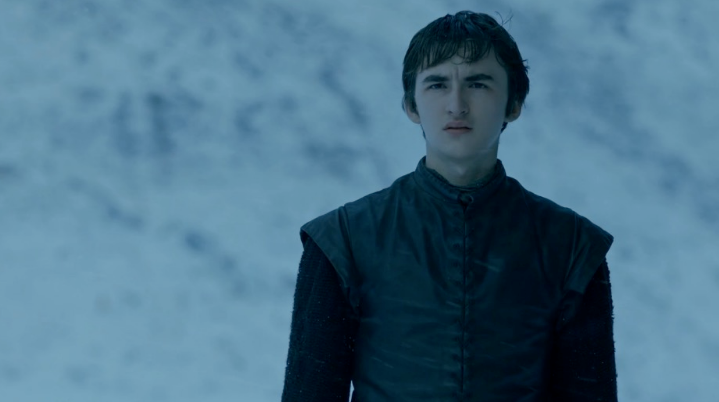 Il cavaliere solitario, crollato negli Inferi di un'anima corrotta da sentimenti impuri, potrebbe ritrovare la Luce, incarnata da una Spada che salverà il mondo dall'incubo della Morte. Rinascerebbe sotto una nuova forma, leggendaria. Come Bran, ma al contrario: quella caduta sembra non finire mai e potrebbe aver distrutto il suo cuore, cancellato dallo spettro della Lunga Notte. Il piccolo innocente ha fatto un salto nel vuoto, fino ad abbracciare le tenebre della morte che flirta con la vita. Il folle innamorato, a sua volta, è caduto a terra, ha chiuso gli occhi e li ha riaperti dopo un lungo travaglio, rendendosi conto di esser diventato un eroe. Lo Sterminatore di Re, della Notte.
Antonio Casu