# #
Dopo aver vestito per otto anni i panni di Tyrion Lannister in Game of Thrones, Peter Dinklage si è lanciato in nuovi progetti. Tyrion è stato sicuramente uno dei personaggi più importanti della serie tv della HBO ispirata all'omonima saga di George R. R. Martin: nato non proprio sotto una buona stella, si è subito distinto per la sua intelligenza e la sua bontà d'animo. Non era un personaggio perfetto, tutt'altro, ma in Game of Thrones, così come nella vita reale, i personaggi perfetti non esistono. Dinklage si è anche distinto per le sue capacità recitative, vincendo ben quattro Emmy, un Golden Globe e un SAG Award grazie alla sua interpretazione del più piccolo dei fratelli Lannister (qui vi parliamo meglio delle sue doti attoriali).
# #
E dopo la conclusione (con annesse polemiche) di Game of Thrones, Peter Dinklage è pronto a tornare sullo schermo con nuovi progetti.
È attualmente in post-produzione, infatti, la pellicola I Care a Lot, diretta da J Blakeson (Pitch Perfect, La Quinta Onda), a cui, secondo IMDb, ha preso parte anche Dinklage, sebbene non sia chiaro il suo ruolo. Sappiamo però che il film uscirà nel corso del 2020 e parlerà di una tutrice legale che si approfitta dei propri clienti più anziani e che compirà un errore fatale. Sempre nel corso del 2020 uscirà anche il film d'animazione I Croods 2, dove Peter Dinklage doppia il personaggio di Phil Betterman, al fianco di Emma Stone, Nicolas Cage e Ryan Reynolds.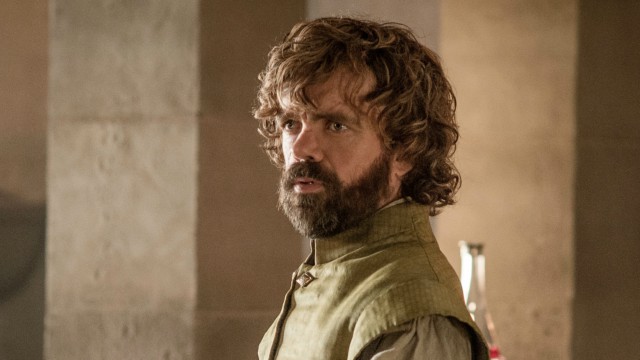 L'attore, però, è coinvolto anche in progetti con data ancora da definirsi. Come la trasposizione cinematografica del romanzo di Joe. R. Lansdale, The Thicket, nel quale Dinklage vestirà i panni del cacciatore di taglie Reginald Jones. Il romanzo parla del giovane Jack che, per salvare la sorella rapita dall'assassino "Cut Throat Bill", chiederà l'aiuto di Reginald Jones. I due si recheranno insieme nel "The Big Thicket", una terra di nessuno dove regnano sangue e caos. Non sappiamo quanto la trama del film, attualmente in pre-produzione, si discosterà dall'originale, ma non vediamo l'ora di vederlo.
# #
Un altro film in pre-produzione è The Dwarf, in cui Dinklage vestirà i panni di un nano machiavellico che sfrutterà il proprio ruolo di consigliere per manipolare il sovrano, mandando il regno sull'orlo della rovina. Un ruolo molto simile a quello interpretato dall'attore per la serie della HBO, tranne per il fatto che Tyrion voleva tutto tranne distruggere Westeros.
Si vocifera inoltre che Dinklage potrebbe prendere parte al remake del film western del 1969, The Wild Bunch, in cui una gang di banditi cerca di sfuggire ai cacciatori di taglie, ma né la realizzazione del remake né la partecipazione dell'attore sono confermate.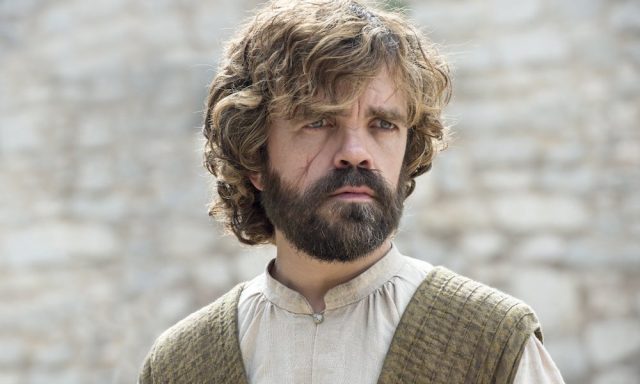 Dal 2018, inoltre, si parla della sua partecipazione al film Rumpelstiltskin realizzato da Sony e di cui Dinklage sembrerebbe essere anche il produttore. La pellicola s'ispira all'omonima fiaba dei fratelli Grimm, già portata sul piccolo schermo (con alcune rivisitazioni) dalla serie Once Upon a Time. La fiaba di Tremotino (così è stato tradotto in italiano) parla di un nano in grado di filare la paglia facendola diventare oro che ha una passione per gli accordi. Tremotino decide di aiutare una giovane che aveva detto al re di avere il suo stesso dono, inizialmente in cambio di gioielli, ma poi chiedendo come pegno il suo primogenito. Quando la giovane rimane incinta, vedendola sconvolta, il nano le concede tre giorni per scoprire il suo nome, di cui nessuno è a conoscenza, ma lei riesce nell'impresa e lui scompare. In una successiva edizione della fiaba, invece, la storia si conclude con Tremotino che si spezza in due dalla rabbia.
Nonostante Game of Thrones sia una serie alla quale è stato legato a lungo e, probabilmente, verrà per sempre associato al personaggio di Tyrion Lannister (qui il discorso d'addio dell'attore al suo personaggio), Peter Dinklage non è rimasto con le mani in mano, e ha in cantiere tanti progetti interessanti in arrivo nel corso di questo 2020. Vederlo vestire i panni di Tyrion forse un po' ci mancherà, ma non non aspettiamo altro che ritrovarlo in nuovi ruoli, per poterlo apprezzare ancora e ancora e ancora.