Si potranno avere le più variegate opinioni sul finale dei Game of Thrones, sulla sua ottava e ultima stagione, e più in generale sull'intera serie. Ma non si può negare che il più amato e chiacchierato personaggio sia Tyrion Lannister. Di conseguenza il suo interprete, certificato dai tre Emmy e dalla vittoria del Golden Globe, ne è l'assoluto protagonista. Peter Dinklage, che già godeva di un'ottima carriera prima del 2011, con l'esplosione di Game of Thrones ottiene quella visibilità globale che permette a tutti di riconoscere la statura enorme della sua recitazione, contrappasso ideale della acondroplasia che lo affligge dalla nascita.
Ci sembra quindi doveroso farvi conoscere, o ricordarvi, quelle che sono alcune delle situazioni o condizioni più tenere e curiose dell'attore più amato di Game of Thrones.
1. La sua "debolezza" è in realtà il suo punto di forza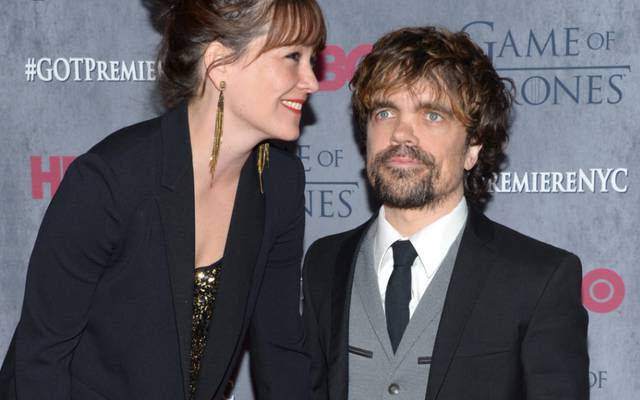 Iniziamo subito dalla cosa più "scontata" ma inevitabile. Peter è alto 135 cm, ma non ha mai lasciato che la sua altezza condizionasse la sua passione per la recitazione. Egli, anzi, ha usato la sua "condizione" fisica come punto di forza per diventare attore.
Ha infatti sempre cercato ruoli che potessero adattarsi a qualsiasi interprete. Anche se riceveva spesso l'opportunità di interpretare solo nani o folletti. Per questo inizialmente era diffidente nei confronti de "Il Trono di Spade", come ha riferito lui stesso al Times nel 2012. Fortunatamente ha cambiato idea dopo aver appreso che lo strano Lannister era descritto come "un romantico, vero essere umano". Nella stessa intervista ha anche aggiunto:
Ogni persona della mia taglia ha una vita diversa, una storia diversa. Solo perché apparentemente sto bene con essa, non posso predicare ad altri come stare bene con la propria taglia. […] Ho fatto i conti con l'uso della mia altezza, piuttosto che sfruttarla.