Per un po' di tempo si è fatto un gran parlare dell'esistenza di un finale alternativo di Game of Thrones. Il primo a parlarne è stato Kristofer Hivju, il Tormund della serie, che affermava ne fosse stato girato uno, anche se solo per puro divertimento. A proseguire su questa linea era stato Dean-Charles Chapman (alias Tommen Baratheon) che si è detto in favore della pubblicazione di questo finale. Sarebbe stato divertente e, magari, avrebbe placato i fan adirati per il finale ufficiale.
C'è da dire che un possibile finale nascosto da qualche parte ha destato l'interesse di molti, specialmente di quelli più scontenti per come Game of Thrones è finita realmente (l'idea di Chapman non è poi così sbagliata forse). Tuttavia era ormai da un po' che non se ne parlava più. E proprio ora che le acque si erano più o meno placate sull'argomento (giusto un tantino) arriva Maisie Williams a negare tutto.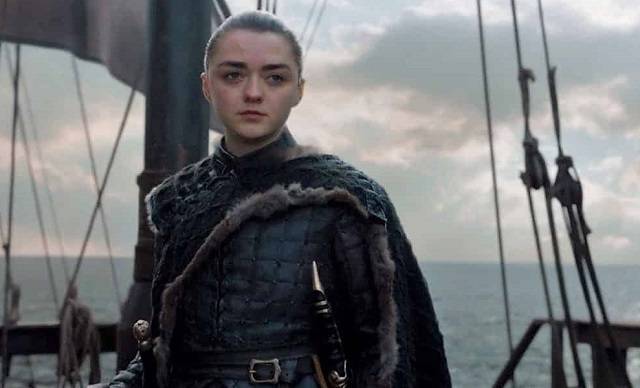 Quando le è stato recentemente chiesto durante un'intervista, la giovane Arya Stark ha affermato senza mezzi non è mai stato girato alcun finale alternativo di Game of Thrones.
Non l'abbiamo fatto. Sarebbe costato veramente troppo e avevamo tempi strettissimi. Tutti i soldi che spendevamo andavano ai draghi.
A questo punto ci sarebbe da chiedersi di chi fidarsi. Maisie Williams è stata abbastanza categorica, ma le parole di Kristofer Hivju potrebbero essere altrettanto affidabili, visto che entrambi erano membri del cast nella stagione conclusiva di Game of Thrones. Certo, è possibile che il materiale extra a cui si riferiva Hivju non fosse esattamente da considerarsi come un finale alternativo. O, semplicemente, si stava divertendo a stuzzicare i fan.
Ed è così che la vede la Williams, che ha aggiunto quest'ultimo commento alle parole di poco sopra:
Immagino che la gente vorrebbe che l'avessimo fatto. Ma… non è così! Purtroppo la realtà è questa.
E voi cosa pensate? Un finale alternativo ci sarà oppure no?