Attenzione: evitate la lettura se non volete imbattervi in spoiler sull'ultima stagione di Game of Thrones
Abbiamo girato un finale alternativo, sì. Principalmente lo abbiamo fatto per divertimento. Ma non so se sono autorizzato a parlarne, in effetti.
Parola di Kristofer Hivju, interprete indimenticabile del bruto Tormund nelle otto stagioni di Game of Thrones. L'attore norvegese, intervenuto nei giorni scorsi a un evento celebrativo in compagnia di Gemma Whelan (Yara Greyjoy) e Isaac Hempstead-Wright (Bran Stark), si è lasciato andare a una dichiarazione che trasforma la leggenda metropolitana, smentita più volte dagli addetti ai lavori, in una realtà: Game of Thrones, conclusosi qualche mese tra le critiche accesissime della maggioranza dei fan, ha un finale alternativo.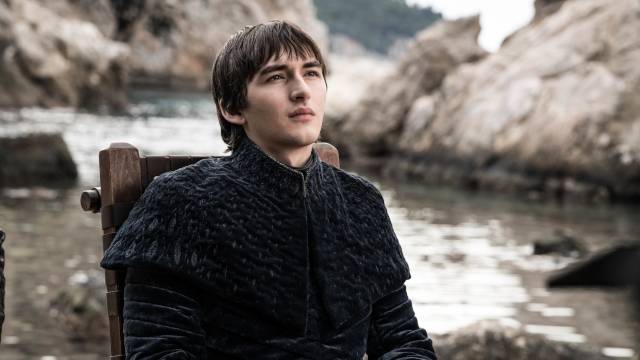 Niente di sorprendente, a dir la verità. E sarebbe stato inconcepibile il contrario, visto che parliamo di un modus operandi più che abituale per una produzione televisiva del genere, ma averne conferma fa comunque un certo effetto. Quel che è certo è che purtroppo difficilmente lo vedremo mai. Così come sarà difficile venire a conoscenza dei fatti avvenuti nell'universo (narrativo) alternativo nel quale forse Bran Stark non è diventato Re dei Se… i Regni, Jon Snow non ha subito la condanna più lieve della storia dei regicidi ed Edmure Tully non ha fatto la figura da fesso che ricordiamo tutti benissimo.
Infatti, a giudicare dalle poche parole pronunciate da Hivju, ovviamente restio a sbilanciarsi oltre sulla questione, il finale alternativo è stato girato per puro divertimento e non per essere destinato alla fruizione degli spettatori. Non ci aspettiamo quindi di vederlo prima o poi da qualche parte. E il nostro sogno di vedere Frittella sul Trono di Spade, seppur solo in una dimensione parallela, resterà chiuso in un cassetto. In ogni caso Hivju dice di essersi divertito parecchio. Almeno lui, insieme al cast. Per i fan, invece, non resta altro che mettersi il cuore in pace e attendere la versione di Martin nei libri: il finale televisivo di Game of Thrones è e rimarrà sempre quello che abbiamo visto. Nel bene e nel male.
Antonio Casu