Si parla ancora del finale alternativo di Game of Thrones, e non poteva essere altrimenti. Le recenti dichiarazioni di Kristofer Hivju, interprete di Tormund, sull'esistenza di una conclusione girata diversa da quella mandata in onda nel maggio scorso, hanno scatenato i fan, divisi sull'opportunità di pubblicare da qualche parte il prezioso filmato dal contenuto ignoto. Stando a quanto affermato dall'attore norvegese è stato girato per "puro divertimento" e non per essere destinato alla fruizione degli spettatori, ma tant'è.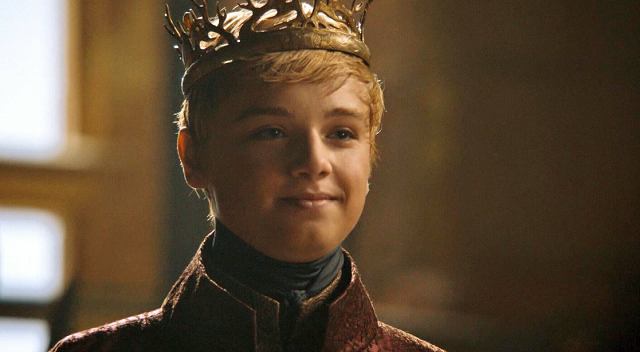 A proposito della questione si è espresso anche un altro attore di Game of Thrones. Dean-Charles Chapman, protagonista dalla quarta alla sesta stagione nei panni del giovanissimo e inesperto Re Tommen Baratheon, ha voluto dire la sua ai microfoni di TMZ, schierandosi a favore del finale alternativo. A precisa domanda riguardante la possibilità di pubblicarlo è stato chiaro: "Sì, perché no. Sarebbe bello, lo guarderei". Ancora più interessante è la motivazione offerta: l'attore britannico ritiene infatti che potrebbe contribuire a placare gli animi dei fan di Game of Thrones insoddisfatti (per usare un eufemismo) dal vero finale.
Difficile pensare che l'eventuale trasmissione del filmato avrebbe davvero il potenziale per ottenere questo risultato, ma in ogni caso il problema non si pone: è stato girato per gioco e molto probabilmente non lo vedremo mai da nessuna parte. In ogni caso si parlerà ancora a lungo della possibilità e siamo convinti che le parole di Chapman non saranno le ultime pronunciate sull'argomento: al pari del Coffee Cup-Gate che va avanti da mesi e mesi tra battute e "accuse" reciproche, le dichiarazioni sul misterioso secondo finale di Game of Thrones ci accompagneranno per un po' di tempo. Almeno fino alla nascita del prossimo hot topic legato a una delle serie tv più chiacchierate di sempre.