Se prendessimo i peggiori impulsi di Breaking Bad e li combinassimo con un po' di infernale cinismo targato Game of Thrones, cosa ne verrebbe fuori?
Qualcosa di esplosivo, senza dubbio.
Walter White e Cersei Lannister sarebbero una coppia un po' anomala, non c'è che dire. Entrambi spregiudicati e ambiziosi, entrambi freddi e diabolici. Due composti che appaiono uguali, ma che non si comportano necessariamente in egual modo.
Più che il talamo nuziale, Walter e Cersei condividono un laboratorio nei sotterranei di Approdo del Re, non lontano dal Los Pollo Hermanos di Fondo delle Pulci, il luogo più malfamato e pieno di spacciatori della capitale. La loro convivenza non è semplice: entrambi aspirano a essere il villain più cattivo nella storia delle serie tv e nessuno dei due è disposto a mollare la presa. Sono testardi, determinati e sfrontati e non amano che qualcuno dica loro quello che devono fare.
La loro giornata tipo inizia nei sotterranei.
Cersei: Ehi tesoro, perché non butti via quella robaccia blu e mi aiuti a fabbricare l'altofuoco?
Walter: Ehi Cersei, qui dentro i tuoi titoli non valgono: il laboratorio è il mio regno.
Impazienti e irascibili, mossi da qualcosa di più forte della semplice ambizione, Cersei e Walt, insieme, rappresentano la vera minaccia.
We are the danger. E gli abitanti di Westeros lo hanno capito a loro spese.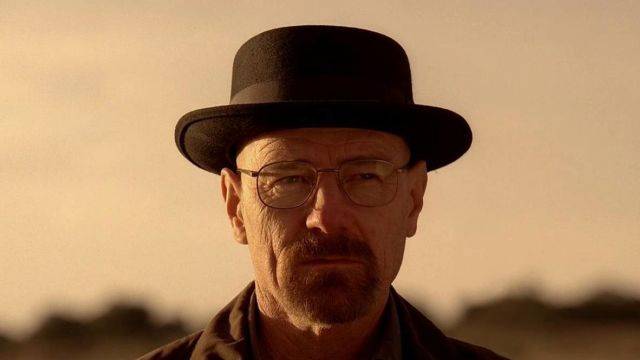 Ma facciamo un passo indietro, perché prima che Breaking Bad lo consacrasse genio del crimine, almeno Heisenberg era un uomo ordinario.
Intelligente, sveglio, mansueto. Un insegnante mite e senza troppe pretese. Aveva consacrato tutta la sua vita alla famiglia, cercando di essere un buon padre per suo figlio e un buon marito per sua moglie. Ma tra il vivere e il semplice sopravvivere c'è una sottile linea di demarcazione che fa tutta la differenza del mondo. Walter White ha trascorso la sua esistenza senza prenderne il controllo. Si è lasciato trasportare dagli eventi, come una zattera tra la bonaccia e il mare agitato. Quando una bella mattina si è svegliato e la vita gli ha piantato davanti un muro, ha deciso finalmente di scalarlo. La paura è stata la peggiore delle disgrazie nella vita di Walter White. Paura di spingersi un tantino oltre le proprie possibilità, paura di mettersi al timone e navigare nella tempesta.
E la paura è stata una costante anche nella vita di Cersei Lannister. Una paura diversa, più subdola e silenziosa, ma comunque invalidante. La giovane regina Lannister ha tirato fuori gli artigli principalmente per difendersi dal mondo. Un mondo malvagio e maschilista, che ha messo in pericolo la sua famiglia e le cose a lei più care.
Quando si sono incontrati per la prima volta, Heisenberg e Cersei covavano talmente tanta rabbia dentro da poter distruggere il Tempio di Baelor con un semplice sguardo.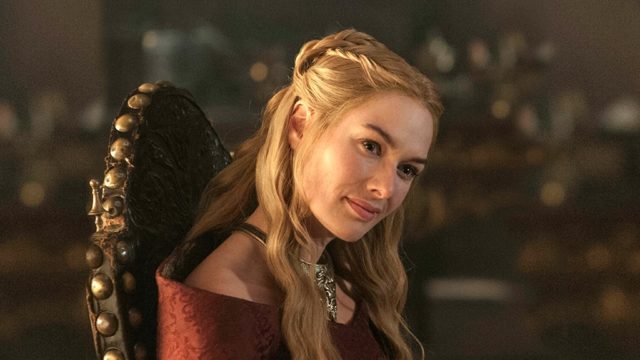 Non è stato semplice spiegarlo a Jaime, ma Cersei ha trovato in Walt la sua reale metà. Come due molecole disperse nel cosmo che si combinano insieme per dar vita a un composto.
Galeotta fu la chimica e tutte le sue implicazioni.
La regina di Westeros cercava di fabbricare l'altofuoco per far saltare in aria i suoi nemici. E Walter White poteva essere l'uomo che avrebbe realizzato i suoi sogni. La risposta a tutti i suoi desideri più nascosti.
Quell'interesse spasmodico, quasi ossessivo, per molecole e sostanze infiammabili, a metà strada tra l'alchimia e la scienza, ha fatto scoccare dunque la prima scintilla.
Nulla si crea e nulla si distrugge, ma tutto si trasforma è il principio al quale entrambi si sono ispirati sin dal primo momento. Anche se poi questo dogma non l'hanno rispettato alla lettera.
Cersei non è una donna facile, e Walter White l'ha imparato a proprie spese.
Machiavellica fino al midollo, in Breaking Bad avrebbe fatto piazza pulita di tutti i Salamanca e Gus Fring che le avrebbero dato noie.
Perché al gioco dei trafficanti o si vince o si muore, non c'è una terza possibilità.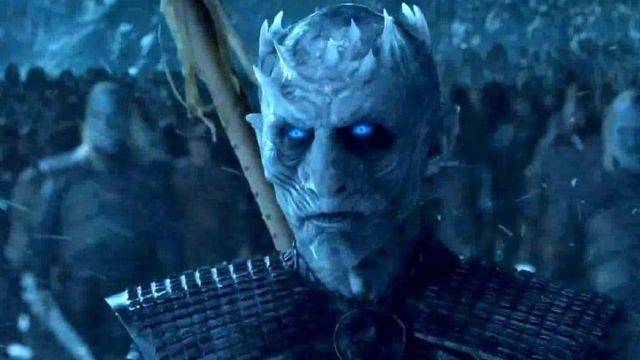 E Cersei Lannister non ha mai avuto alcuna intenzione di lasciarci le penne.
Dopo aver fatto saltare in aria Gus Fring manco fosse l'Alto Passero di Approdo del Re, la subdola regina ha escogitato un modo per tagliare fuori dai giochi la sua acerrima rivale: tale Daenerys Targaryen nata dalla Tempesta. E per farlo Cersei si è rivolta al Nord. Al profondo Nord.
Perché pensate che gli Estranei siano di colore blu?
E perché secondo voi si fanno chiamare proprio "White Walkers"?
Perché un uomo chiamato White Walter li ha fabbricati in laboratorio a partire dalla meth. Altro che leggende antiche e Primi Uomini: gli Estranei sono il prodotto del genio diabolico di Walt e Cersei, che hanno voluto sbarazzarsi dei nemici della corona.
Non è andata a finire troppo bene, come sappiamo. Ma nel continente Occidentale, oltre alle Piogge di Castamere, un'altra canzone riecheggia ancora nei vicoli dei Sette Regni: quella di un chimico venuto da lontano, che ha sconvolto le regole del gioco e ha rappresentato la vera minaccia. Un uomo che si faceva chiamare Heisenberg.