Esiste la bellezza oggettiva? Se neanche Immanuel Kant ha osato dare una risposta affermativa nella sua Critica del Giudizio, non saremo noi così arroganti da contraddirlo. Specie se l'oggetto in questione è capace di collocare l'opinione generale su due poli opposti e divergenti, senza alcuna via di mezzo, come accade con l'episodio della mosca di Breaking Bad.
Raramente nel mondo delle Serie Tv, laddove le mezze misure non è che siano proprio all'ordine del giorno, si è verificata una tale alternanza di odi et amo come per 'Fly'. Che non riflette soltanto la divisione tra appassionati e detrattori di Breaking Bad, poichè anche chi ha adorato la Serie Tv in maniera sconfinata ha spesso giudicato negativamente la 3×10.
Per molti, infatti, si tratta di un "brutto filler", "lento", "inutile ai fini della trama", "realizzato soltanto per soddisfare le esigenze della AMC", che aveva ordinato la produzione di 13 episodi per la terza stagione. Pertanto, 'Fly' non sarebbe altro che un mero riempitore di spazi, una trovata a tavolino che ha permesso a Gilligan di rispettare gli accordi con l'emittente.
Non mi sono mai preso la briga di verificare la fondatezza di quest'ultimo punto, perchè semplicemente non mi interessa. Non aggiunge nè sottrae valore ai fini del giudizio sulla qualità complessiva. È come sminuire Whiplash solo perchè è stato sfruttato da Damien Chazelle come tramite, per finanziarsi La La Land. L'antefatto è un conto, la messa in pratica è tutto un altro aspetto. Dopotutto è pur sempre dal letame che nascono i fiori.
La metamorfosi di Walter White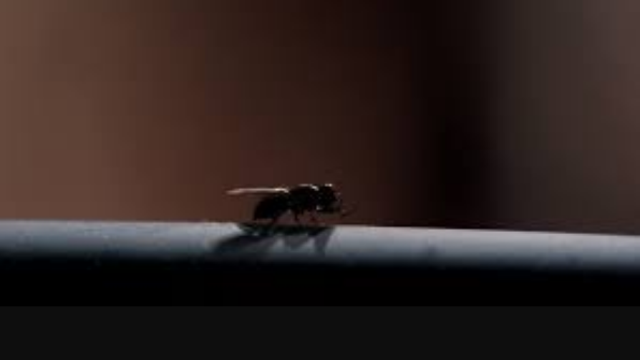 Ed è proprio nel letame che le mosche sguazzano, diventando metafora perfetta per descrivere la condizione di Walter White in quel preciso punto della storia. La mosca non rappresenta altro che l'affiorare dei suoi sensi di colpa, essendosi spinto ormai troppo oltre. Non si tratta più, infatti, di cucinare meth e uccidere per legittima difesa. Non dopo Jane, non dopo aver propiziato il disastro aereo, non dopo aver quasi fatto uccidere Hank.
La routine del laboratorio è la goccia che fa traboccare il vaso, alimentando in toto lo stato di alienazione in cui egli versa. Proprio quest'ultimo aspetto, unito alla scelta di quello specifico insetto e al tema della distanza padre/figlio (sublimata nel rapporto tra lui e Jesse) rende impossibile non pensare al parallelo con la mosca de La Metamorfosi di Kafka.
D'altra parte l'autore viene percepito nell'aria sin dall'episodio precedente, che si intitola 'Kafkaesque'. Mentre in quel caso, tuttavia, ci si sofferma sul concetto di "situazione kafkiana", in riferimento ai comportamenti surreali assunti da alcuni personaggi, Skyler e Jesse su tutti, 'Fly' riprende l'essenza dell'opera più importante e conosciuta dello scrittore praghese.
Walter, come Gregor, vive in una ripugnante condizione di degrado interiore. Come il protagonista del romanzo che comincia a provare gusto nel nutrirsi di escrementi e cibo in decomposizione, così Walter White si trova sempre più a suo agio nel letamaio (morale) in cui egli vive, pronto ad abbracciare una volta per tutte il lato oscuro. Pronto ad abbracciare Heisenberg.
Walter vs Walter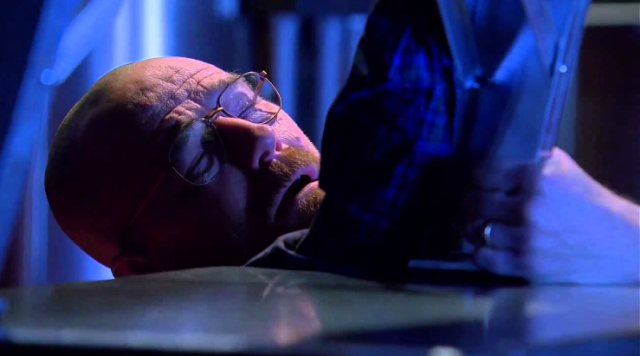 La mosca rappresenta, pertanto, anche l'ultimo frammento di umanità rimasto vivo in Walter White. L'unico elemento a frapporsi, impersonificando un fastidioso, incessante, pruriginoso senso di colpa, alla ormai inevitabile metamorfosi in Heisenberg. Ma è pur sempre un senso di colpa corrotto ("it's all contaminated!"), che non mira alla redenzione, semmai all'autodistruzione.
È necessario, in tal senso, richiamare un'altra opera votata all'annichilimento dell'uomo, ovvero Il Corvo di Edgar Allan Poe. Come per il protagonista della poesia, Walter White è ha raggiunto uno stato in cui è totalmente indifferente alla distinzione tra giusto e sbagliato. Il "senso di colpa" si traduce in un tormento interiore irreversibile, che sfocia, appunto, nell'inspiegabile e inesorabile desiderio distruggere eo ipso.
Testimonianza di ciò è la scena che, probabilmente, rappresenta il cuore pulsante dell'episodio. La mezza confessione a Jesse di quanto fatto a Jane. Soltanto alla luce di questa, la mosca viene schiacciata, seppur non definitivamente come sottolinea la scena finale. Dopotutto si tratta di una mezza confessione: Walter non è interessato a espiare il proprio male, ma solo a prendere atto di ciò che è diventato.
I'm saying that I lived too long. You want them to actually miss you. You want their memories of you to be… but she just won't… she just won't understand. I mean, no matter how well I explain it, these days she just has this… this… I mean, I truly believe there exists some combination of words. There must exist certain words in a certain specific order that can explain all of this, but with her I just can't ever seem to find them
Per questa ragione non può essere considerato inutile un episodio così importante nell'economia della Serie. Anzi, si tratta di un vero e proprio episodio spartiacque: solo alla luce di questo, Walt realizza di essersi spinto troppo oltre, in maniera irreversibile. Non a caso è nelle tre puntate successive, le ultime della terza stagione, che comincia a crollare il sodalizio con Fring.
Breaking Bad sarebbe una grande Serie Tv in ogni caso, anche senza questo episodio? Fuor di dubbio, eppure ci mancherebbe un tassello fondamentale. Quello che rende Heisenberg umano. Quello che lo spingerà, nell'ultima stagione, in punto di morte, a una parziale redenzione, salvando Jesse da Jack e la sua banda. Perchè quella fastidiosa, pruriginosa, incessante mosca è la flebile fiammella a cui si aggrappa Walter White per non abbandonarsi ad Heisenberg.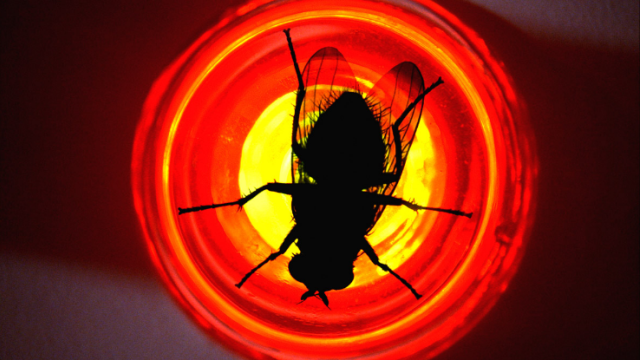 Un saluto agli amici di Breaking Bad – Pagina Italiana e