Matt LeBlanc è passato alla storia per aver dato vita all'iconico personaggio di Joey Tribbiani in Friends per ben 10 anni. L'attore americano però non ha fatto solamente questo nella vita, anche se purtroppo sembra che non si sia potuto mai completamente distaccare dal ruolo che lo ha portato al successo. La carriera di LeBlanc è varia e ricca, molto più di quanto si possa immaginare e va al di là della sua indimenticabile battuta 'How You Doin'?'. Perché Matt non è solamente Joey, ma un attore, anzi: un artista completo. E oggi raccontiamo la sua storia.
Chi è Matt LeBlanc?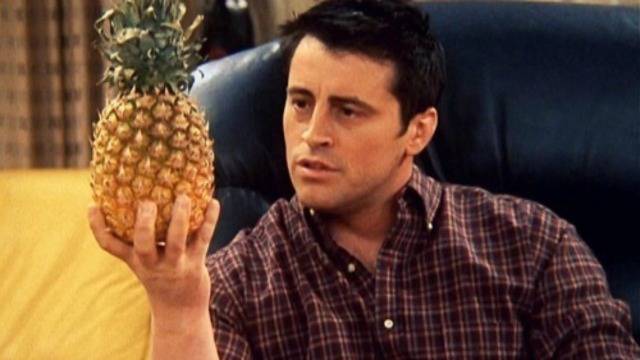 Matt nasce il 25 luglio del 1967 in Massachusetts. Successivamente al divorzio dei genitori, quando non era che un bambino, inizia a vivere con la madre che fa la segretaria ed è di origini italiane. I suoi nonni infatti erano originari della provincia di Frosinone. Nel 1985 si diploma alla Newton North High School. A  17 anni si trasferisce a New York per intraprendere la carriera da modello. Purtroppo si rende conto molto presto che per lui sarebbe stato impossibile sfondare nel mondo della moda data la sua bassa statura, allora decide di dedicarsi alla recitazione. Non proviene da una famiglia ricca, pertanto deve darsi un gran da fare per riuscire a ottenere qualsiasi tipo di audizione.
Gli spot pubblicitari e i videoclip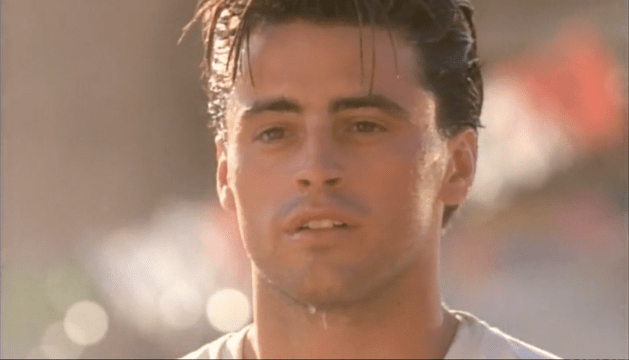 Nel 1987 appare per la prima volta in uno spot pubblicitario per Heinz Tomato Ketchup. L'anno successivo entra a far parte del cast di TV 101, serie che però ha poco successo e viene cancellata dopo solamente una stagione. Nel 1991 è Vinnie Verducci in Married… with Children ed è parte anche dei due relativi spin-off che vengono prodotti nel 1991 e nel 1992.
Oltre agli spot e ai piccoli ruoli per la televisione, appare in molti video musicali tra cui Miracle e Say It Isn't So dei Bon Jovi e nel singolo Walk Away di Alanis Morrisette. Nonostante i vari lavori però, la futura star di Friends non riesce comunque a sfondare. In un'intervista per The Independent racconta di quando sua madre venne a trovarlo nel suo alloggio a New York:
Vivevo in un hotel economico che era umido e sporco. Drogati e prostitute erano ovunque quando lei (la madre) venne a farmi visita per il fine settimana. Mi ricordo la sua espressione quando mi disse: "Per piacere, torna a casa. Lascia tutto, non ce la farai".
Ma lui non molla e la sua tenacia lo premia, perché il ruolo della vita non è tardato ad arrivare per LeBlanc. Nel 1994 ottiene la parte di Joey Tribbiani in Friends. Da lì la sua carriera attoriale ha una svolta molto importante. Interpreta l'iconico personaggio italoamericano per ben dieci stagioni nella serie creata da Marta Kauffman e David Crane e poi per due anni nello spin-off Joey.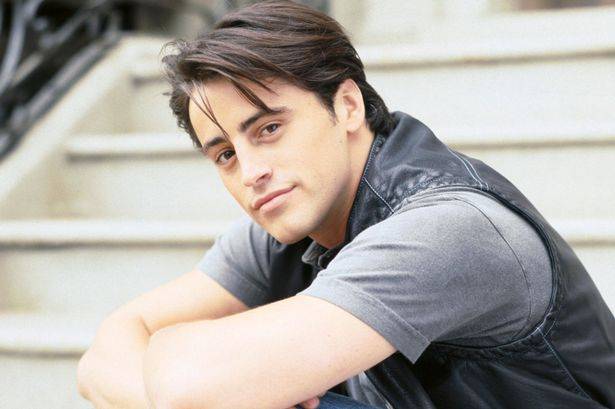 Contemporaneamente svolge altri lavori, per esempio nel 1994 è nel film Lookin' Italian, nel 1996 in Ed e nel 2000 e 2003 è Jason Gibbs nei due film sulle Charlie's Angels accanto a Cameron Diaz, Drew Barrymore e Lucy Liu. Durante questo periodo ottiene varie nomination ai Golden Globe, agli Emmy Award e una per gli Screen Actors Guild Award.
La Pausa dalla televisione
Successivamente alla cancellazione di Joey, Matt si prende una pausa dal mondo dello spettacolo per ben cinque anni.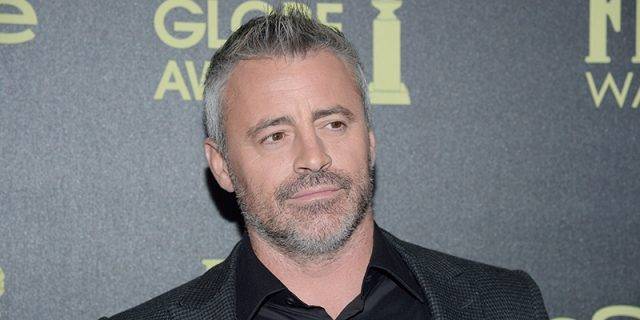 Durante un'intervista per The Telegraph, l'attore americano ha dichiarato che uno dei motivi per cui lo spin-off di Friends non è andato a buon fine è stato a causa di alcuni problemi riguardanti sua figlia Marina Pearl, a cui è stata diagnosticata la displasia.
Tornavo a casa curioso di sapere cosa stava accadendo a mia figlia e il giorno dopo dovevo andare al lavoro ed essere allegro, anche se quello che volevo fare era solamente concentrarmi su mia figlia.
Sicuramente la complicata situazione famigliare non ha aiutato il difficile compito che aveva intrapreso Joey, cioè quello di colmare il vuoto lasciato da Friends.
Durante il suo periodo di pausa da Hollywood, LeBlanc si è tenuto abbastanza occupato gestendo un ranch in California e prendendosi cura di sua figlia. La scelta di distaccarsi dal mondo dello spettacolo è dovuta molto probabilmente a una crisi causata dal vivere perennemente sotto la luce dei riflettori, confessa a Hollywood Reporter. È un periodo buio per l'attore, il quale si trova anche in difficoltà perfino a uscire di casa. Parla di crollo nervoso.
Quando Joey è finito mi sono detto: "Non voglio fare nulla almeno per un anno". Dopo il periodo si è trasformato in sei anni. Stavo bene.
L'ormai ex star di Friends decide di interrompere il suo "ritiro" grazie a una chiamata di David Crane (creatore della serie NBC), che gli offre un ruolo nel nuovo prodotto Episodes. Si tratta di una comedy angloamericana andata in onda sulla BBC e su Showtime a partire dal 2011. La storia vede come protagonisti una coppia di sceneggiatori che si trasferisce in America per realizzare il remake della loro serie tv. Ovviamente si devono confrontare con le diverse personalità di Hollywood, specialmente con Matt LeBlanc (che interpreta se stesso): attore perennemente bloccato dalle ombre della sua interpretazione di Joey.
Grazie al suo lavoro Matt vince il Golden Globe nel 2012 come Miglior Attore di Serie Tv Comedy.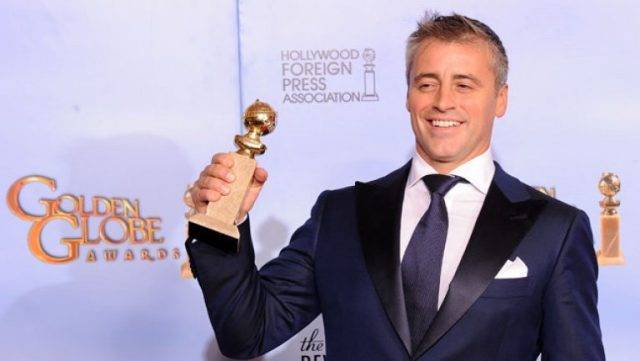 Dal 2015 al 2018 è conduttore di Top Gears insieme a Chris Evans. Nel 2016 invece torna nel mondo delle comedy, nella serie Man With a Plan. Qui Matt interpreta Adam Burns, un padre casalingo che decide di prendersi cura delle sue tre figlie quando sua moglie torna a lavorare. La serie è composta da tre stagioni per un totale di 48 episodi.
La carriera di Matt LeBlanc, se vista senza superficialità, mostra che in realtà l'attore americano è stato molto di più che solo Joey Tribbiani, anche se ciò non toglie il fatto che sia diventato un personaggio iconico. Matt ha mostrato di essere, oltre che un ottimo e versatile attore, anche un uomo capace di prendersi e comprendere i propri spazi, i propri limiti, le proprie responsabilità, in qualsiasi caso (nonostante i vari scandali che lo hanno visto protagonista).
Con tutto questo, non possiamo che ringraziare sia il Matt uomo che attore per averci regalato tante emozioni, oltre al semplice 'How you doin'?'