"Farò sputare sangue a suon di bastonate ad uno di voi"
Già, è così che si apre il trailer di The Walking Dead 7. Giusto per mettere le cose in chiaro fin da subito. Il promo della nuova stagione, rilasciato in anteprima mondiale al San Diego Comic Con pochi giorni fa, ha subito fatto moltissimo scalpore.
Tanti sono gli elementi della nuova stagione che si possono dedurre con quei tre minuti di video e altrettante sono le cose che gli autori hanno preferito lasciare in sospeso (come è giusto che sia).
Dove eravamo rimasti? Come si fa a non ricordarselo? La conta di Negan.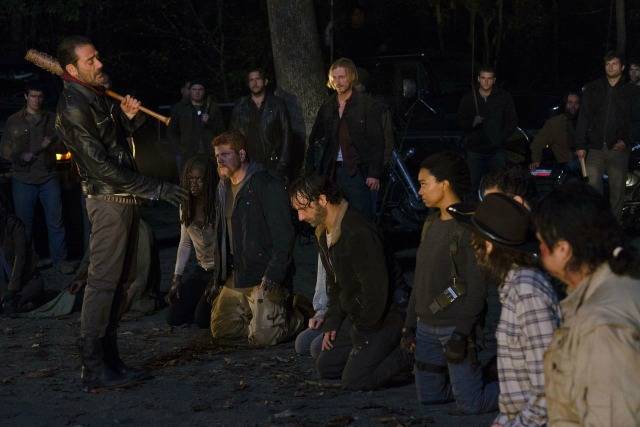 Ripartiamo esattamente da lì.
Eeny, meeny, miny, moe,
Catch a tiger by his toe
If he hollers let him go
My mother told me to pick the very best one
And you…
Ecco che il trailer riparte da qui. La mazza passa sulla testa di tutti i membri del gruppo rievocando i ricordi più belli della loro famiglia.
"Finché siamo insieme, possiamo fare tutto"
…are it.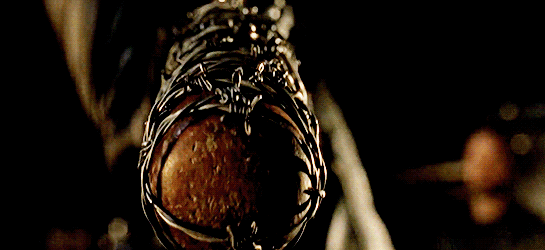 Vediamo insieme allora tutte le cose che abbiamo scoperto nel trailer di The Walking Dead 7!
1) Scopriremo la vittima nel primo episodio
E' sicuro. Nel primo episodio capiremo chi è stato accarezzato dalla combo Negan e Lucille. I produttori esecutivi ce lo hanno confermato, ma la mazza chiodata del caro Negan a inizio trailer non ci lasciava intendere diversamente.
2) Carol e Morgan in visita a Re Ezekiel
"Non ti lascerò morire qui fuori"
Sentiamo Morgan sussurrare questa frase come voce narrante, mentre i cavalieri che lui e Carol hanno incontrato avanzano lungo una strada. Poi li vediamo, nel fotogramma che inquadra The Kingdom, insieme. Carol è su una sedia a rotelle spinta da Morgan (in basso a destra). Questo vuol senz'altro dire che le persone di Ezekiel li hanno aiutati, che si sono fidati di loro e che nuove speranze sono dietro l'angolo.