Il ritorno di Stranger Things è ormai alle porte. L'attesa diventa sempre più asfissiante e la curiosità aumenta ogni ora che passa. A quasi due anni di distanza dalla seconda stagione, ritroveremo quei ragazzini che ormai sono diventati grandi. E, probabilmente, resteremo ancora una volta sorpresi dal lavoro mandato avanti dai fratelli Duffer.
Nel corso di questa lunga attesa molti fan hanno dato ampio spazio all'immaginazione. Grazie alla loro fantasia hanno costruito assurde congetture e teorie parecchio intriganti (qui le migliori). E con il rilascio del trailer, il fenomeno Stranger Things non si è affievolito neanche un po', anzi. I nuovi filmati hanno trasformato le menti dei fan in un miscuglio di idee e speranze.
Una delle teorie più accattivanti e plausibili che gira sul web è quella legata al ruolo che Billy Hargrove avrà in questa terza stagione. Il bulletto fratello di Mad Max, infatti, sembrerebbe essere un personaggio cruciale in Stranger Things 3.
Secondo questa ipotesi, il ruolo di Billy sarà importantissimo. Egli potrebbe infatti diventare la prossima vittima dello Shadow Monster.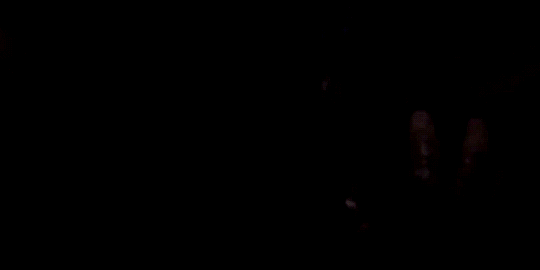 Già in passato questa creatura era riuscita a catturare Will, prendendo possesso del suo corpo. E, secondo questa teoria, questo potrebbe accadere nuovamente. A giustificare tale congettura ci sarebbero i parecchi segnali lanciati dai due trailer della terza stagione, nei quali si assiste a un cambiamento eclatante del personaggio.
Nel primo trailer, infatti, scopriamo che Billy manifesta quella che potrebbe sembrare un'infezione sul braccio. Il ragazzo potrebbe essere stato infettato da una creatura del Sottosopra e tale ferita, sul punto di diffondersi, ne darebbe conferma. Non possiamo dare per certo che Billy diventerà un mostro, o una spia per il Mind Flayer. Abbiamo comunque una certezza: qualsiasi cosa accada, stravolgerà tutto quello che abbiamo finora saputo del Sottosopra.
Secondo questa teoria Billy Hargrove diventerebbe così una marionetta, i cui fili sono mossi dal Mostro Ombra.
Ma non solo. Il fratello di Max potrebbe addirittura trasformarsi in un essere terrificante, diventando così una creatura dell'altra dimensione. Ad avvalorare questa ipotesi è uno spezzone del trailer in cui si vedono Nancy e Jonathan in ospedale guardare con orrore la trasformazione di un mostro.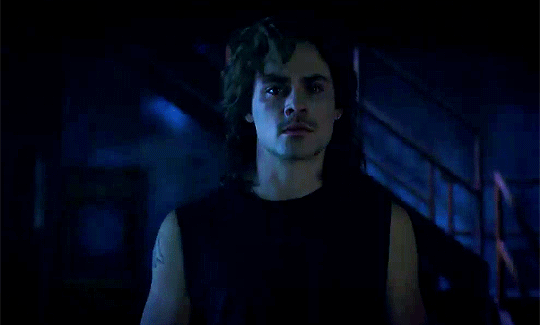 L'idea che tale creatura possa essere effettivamente Billy Hargrove nasce in seguito a un altro breve fotogramma. In esso si vedrebbe infatti lo sfortunato protagonista avanzare in un corridoio bianco, simile a quello dell'ospedale di Hawkins.
Il secondo trailer, uscito pochi giorni fa (e che trovate qui), sembrerebbe dare per certa questa teoria. E se non conoscessimo a fondo i simpatici fratelli Duffer, lo daremmo per certo anche noi. Nel corso di questo filmato è proprio il dialogo tra Will e Mike a confermare l'evenienza che vedrebbe Billy come la nuova vittima del Mind Flayer.
E proprio in Billy il Mostro Ombra potrebbe trovare la preda perfetta. Le analogie con il piccolo Will, d'altronde, sono parecchie. Conoscendo il ragazzo nella precedente stagione ne abbiamo scoperto le debolezze e le fragilità, nascoste da un comportamento aggressivo nei confronti della sorella. Eppure Billy ha perso la madre e vive con un patrigno violento, e della solitudine ne ha fatto un'arma di difesa.
Durante il nuovo trailer assistiamo a quella che sembra una possibile trasformazione. E a mutare non è solo il suo braccio, cosparso di venature nere, ma anche i suoi occhi. Le pupille si dilatano e osservando quei veloci fotogrammi avvertiamo una fastidiosa sensazione di déjà-vu.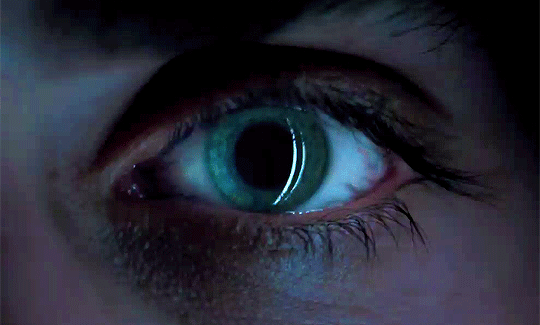 Perché lo sguardo del giovane Hargrove ricorda esattamente quello di Will durante la possessione del Mind Flayer.
Un altro punto che avvalorerebbe questa teoria è da ricercare nelle informazioni legate alla nuova stagione. Stranger Things 3, infatti, si ispira ad alcuni dei più famosi film degli anni '80, tra i quali rientra anche L'alba dei morti viventi di George Romero.
Che ad Hawkins possano spuntare dal nulla degli zombie pare molto improbabile. Eppure, l'idea che l'antagonista della serie si sia evoluto, trovando il modo perfetto per attaccare gli umani della piccola cittadina, non è poi così lontana dalla realtà. Poiché, secondo la teoria in questione, il Mind Flayer sarebbe riuscito a diffondersi e impossessarsi di alcuni abitanti di Hawkins tramite una specie di virus.
E nel processo di diffusione di tale infezione un ruolo fondamentale potrebbero averlo proprio i ratti, la cui immagine è stata promossa e diffusa in più occasioni. Sono persino parecchi i titoli degli episodi della terza stagione che confermerebbero questa supposizione. The Bite e The Sauna Test sembrano già anticipare quello che, ancora una volta, i fan hanno previsto.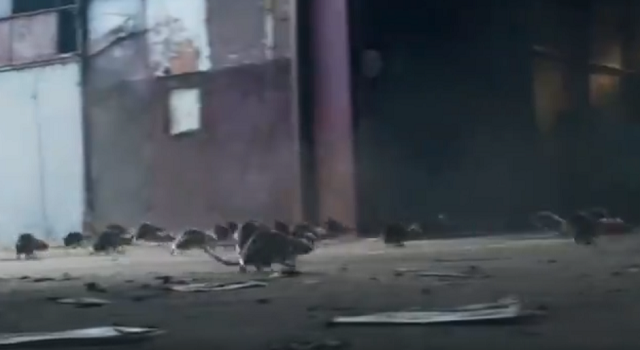 E tutto lascia pensare che, effettivamente, ad Hawkins si sia diffuso un morbo il cui obiettivo è quello di rendere gli umani schiavi del Sottosopra. Praticamente una specie di versione zombie di Stranger Things. Un topo potrebbe aver quindi morso Billy, dando così il via al crudele piano dello Shadow Monster.
Ovviamente questa teoria non è stata confermata ufficialmente da nessuno. E per tale ragione rimane ancora una semplice supposizione. Inoltre, rilasciare – a quasi una settimana dall'uscita della nuova stagione –  un trailer che sembrerebbe confermare una teoria dei fan potrebbe semplicemente essere un depistaggio da parte degli autori. E non ci stupirebbe affatto.
Se ci pensiamo su, l'ultimo trailer avrebbe spoilerato per intero la terza stagione di Stranger Things, ovvero la serie tv più attesa dell'anno. Una mossa poco furba, che renderebbe questa teoria totalmente inesatta. Quindi, se pensavate di aver già visto tutto, dovrete iniziare a ricredervi.
Non ci resta che attendere il ritorno degli adolescenti più amati di Netflix e scoprire così la verità riguardo al futuro di Billy Hargrove.