Pensate che le serie tv raccontino solo storie inventate di sana pianta da autori e sceneggiatori? Vi sbagliate di grosso! Certo esistono le serie storiche (scopri qui quali sono le 10 preferite dalla nostra community) in cui vengono rappresentate le vite di personaggi realmente esistiti anche se in maniera un po' romanzata. Ma persino in serie drama o comedy, come ad esempio in Sex and the City, gli autori hanno deciso di ispirarsi a fatti realmente accaduti.
Vi sembrerà assurdo ma le quattro amiche più affiatate di New York hanno realmente vissuto quelle avventure e si sono divertite a spasso nella Grande Mela. Ma Sex and the City non è l'unica serie che trae ispirazione da fatti reali.
Qui di seguito elencheremo 7 serie tv che non avremmo mai immaginato fossero ispirate a una storia vera e invece lo sono!
1) Orange Is the New Black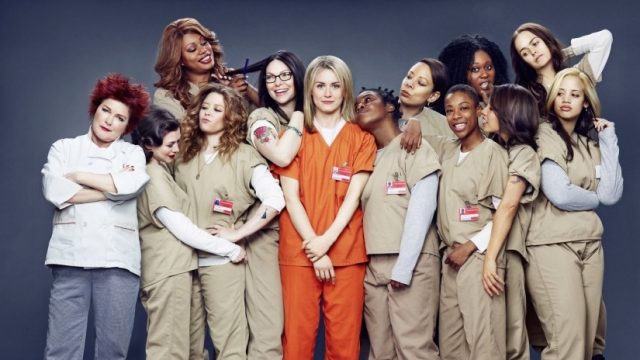 Le protagoniste hanno annunciato a sorpresa qualche giorno fa che la settima stagione di Orange Is the New Black sarebbe stata l'ultima e noi non riusciamo ancora a riprenderci da questa notizia. Per fortuna pare che gli autori stiano pensando alla realizzazione di un sequel o di uno spin-off per espandere l'arco narrativo della serie più amata mai distribuita da Netflix (leggi qui per scoprire tutti i dettagli di questo progetto). Del resto sarebbe veramente un peccato se si chiudessero le porte del carcere di Litchfield e dovessimo dire addio alle protagoniste che abbiamo imparato ad amare.
Ma sapete tutto di questa serie? Siete a conoscenza del fatto che, proprio come nel caso di Sex and the City, anche in OITNB viene raccontata una storia realmente accaduta? Avete letto bene: la protagonista è esistita davvero e infatti quella raccontata è la storia di Piper Kerman. Il tribunale ha condannato la donna nel 2004 per riciclaggio di denaro e traffico di droga e l'ha costretta quindi a scontare la sua pena di 15 mesi nell'Istituto Penitenziario FCI Danbury. Piper in quegli anni si era legata sentimentalmente a una donna che trafficava eroina per un boss dell'Africa occidentale e si era ritrovata ben presto invischiata nei suoi affari. Dopo essere uscita dal carcere ha deciso di scrivere un libro per raccontare la sua storia e denunciare le condizioni di vita dietro le sbarre.
Dal libro che è ben presto diventato un best seller è stata tratta la fortunata serie tv targata Netflix.
Anche altri personaggi che compaiono nella serie sono realmente esistiti: Larry Bloom è Larry Smith, il marito della Kerman e Alex Vause è ovviamente Catherine Wolters, la trafficante di droga che ha dato tante grane a Piper. Scommetto che ora non riuscirete a guardare Orange Is the New Black con gli stessi occhi, vero?