4) Sex and the City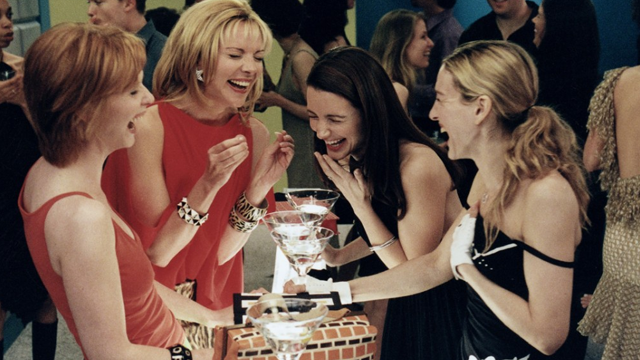 Sex and the City è sicuramente una delle serie più famose degli anni '90 e ha lanciato definitivamente la carriera della stupenda Sarah Jessica Parker. Nella sua semplicità questo show ha rivoluzionato la storia della televisione ed è stata infatti inserita nella lista dei 100 migliori telefilm della rivista TIME nel 2007. È impossibile non conoscerne la trama: quattro amiche nella Grande Mela si divertono e cercano l'amore della loro vita tra mille disavventure sentimentali e non.
Il grande successo di Sex and the City e l'impatto che ha avuto sulla cultura contemporanea è dimostrato dalla longevità della serie. Abbiamo seguito tra il 1998 e il 2004 ben 6 stagioni per un totale di 94 episodi a cui vanno aggiunti anche i due film campioni di incassi. Sex and the City è difatti una divertente commedia che ha fatto innamorare e ridere un vasto pubblico. Ma chissà se i fan della serie sono a conoscenza del fatto che le storie delle quattro simpatiche e folli protagoniste non sono inventate di sana pianta dal team di sceneggiatori.
Il creatore dello show, Darren Star, si è infatti ispirato al libro di Candace Bushnell in cui erano raccolti tutti i pezzi che aveva scritto per la sua rubrica sul New York Observer. In questi articoli la giornalista raccontava senza filtri e con un pizzico di ironia la sua vita a New York usando lo pseudonimo di Carrie Bradshaw. Quindi possiamo assicurarvi che anche le storie più assurde raccontate in Sex and the City sono accadute davvero!