I colpi di scena sono una prerogativa imprescindibile di qualsiasi buona serie tv. Senza il plot twist inaspettato ogni show perderebbe la sua attrattiva. Game of Thrones non sarebbe la stessa senza le Nozze Rosse, tanto per dirne una. Ma pensiamo a tutte quelle serie come House of Cards, Breaking Bad, La Casa de Papel, The Walking Dead, Lost e tante altre. Senza i colpi di scena persino le più grandi storie finirebbero per annoiarci. Senza colpi di scena le grandi storie praticamente neppure esisterebbero.
Stupire lo spettatore, tenerlo inchiodato al divano puntata dopo puntata, è il fine ultimo di qualsiasi show. Eppure, non sempre i colpi di scena possono sortire l'effetto sperato. Ce ne sono alcuni che avremmo volentieri evitato, altri fin troppo prevedibili, altri ancora largamente spoilerati. E poi ci sono quelle serie tv che ne fanno un uso talmente massiccio da togliere autenticità alla trama. Un abuso più che uso. L'elenco sarebbe lunghissimo, ma in questa lista ci siamo limitati a individuarne dieci che possono valere come esempio per tutte.
1) Grey's Anatomy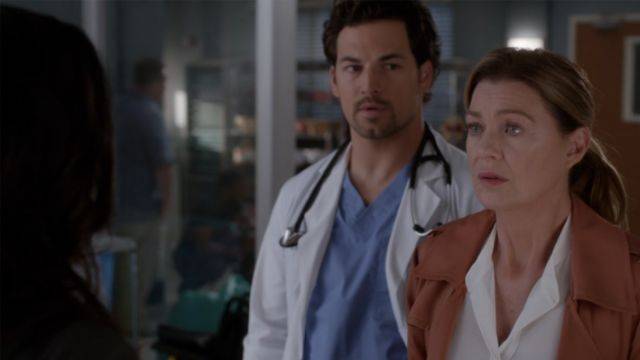 La sconfinata sequela di episodi di Grey's Anatomy, per poter andare ancora avanti dopo sedici, lunghissime stagioni, ha avuto bisogno di conquistare il pubblico con eventi sconvolgenti, morti strappalacrime, incidenti imprevisti, tempeste, calamità naturali, partenze inattese, cambiamenti improbabili. Non che non sia riuscita nell'intento, ma i colpi di scena in questo show sono diventati ormai quasi prevedibili, una parte imprescindibile di ogni puntata. Un modus operandi che ha portato il pubblico ad aspettarsi la svolta inattesa nella trama.
Ma non disperiamo troppo, perché Shonda Rhimes troverà senz'altro il modo di stupirci ancora una volta.
2) The Flash
The Flash è una serie che funziona e gli appassionati lo confermano. Fa parte dello straordinario mondo dell'Arrowverse, essendo uno degli spin-off di Arrow. È arrivata alla sesta stagione, a conferma di come il pubblico se ne sia innamorato, ed è stata rinnovata anche per una settima. E, come succede spesso nel mondo dei supereroi, anche questa storia è ricca di suspense, plot armor e colpi di scena.
Dopotutto, per essere davvero un supereroe devi comportarti come tale e fare cose che siano davvero super. E su questa scia, i plot twist servono proprio a inneggiare al protagonista, alla sua storia e al suo universo. I colpi di scena sono all'ordine del giorno, talmente tanto che a volte possono diventare prevedibili e poco sconvolgenti. Ma non sempre…
3) Doctor Who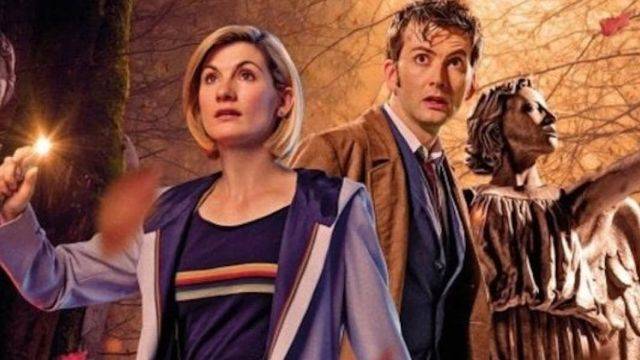 È una delle serie tv con il maggior numero di colpi di scena in assoluto. D'altronde, è andata avanti per così tante stagioni che ormai abbiamo perso il conto. Chiunque l'abbia seguita, almeno per una manciata di episodi, sa di cosa stiamo parlando. È impossibile non restare a bocca aperta in uno dei tanti finali di stagione, impossibile guardare un solo episodio e poi spegnere la tv fingendo disinteresse totale. Doctor Who si lascia guardare proprio per l'uso costante dei colpi di scena. Ma c'è chi parla addirittura di un quantitativo di circa cinque plot twist a episodio, il che obiettivamente potrebbe essere un po' troppo.
4) Designated Survivor
La serie americana con Kiefer Sutherland nei panni del presidente degli Stati Uniti parte con un enorme, straordinario colpo di scena. Il Congresso salta in aria, il presidente in carica muore e con lui tutto il suo staff e i politici presenti alla seduta. Il potenziale della serie sembra essere altissimo, perché dopo il primo episodio non riusciamo a fare a meno di continuare con il secondo e poi ancora con il terzo e così via.
Poi la trama si appiattisce, perde quella vena adrenalinica tipica di serie come La Casa de Papel e, in lunghi tratti, inizia ad annoiarci.
Designated Survivor è una serie che non è decollata. Ha avuto un grande calo negli ascolti, poi è stata prelevata da Netflix ed è leggermente cambiata. A guardarla, si ha l'impressione che i colpi di scena siano una sorta di espediente per poter riconquistare quel pubblico che si è approcciato alla visione carico a mille, ma poi ha iniziato a sbadigliare.
5) The Man in the High Castle
Uno dei gioiellini di Amazon Prime Video, The Man in the High Castle, è ambientata in un mondo alternativo nel quale le potenze dell'Asse hanno vinto la seconda guerra mondiale e si sono spartite il resto del pianeta.
La trama è molto intrigante e lo dimostra sin da subito. Le storie di Juliana, Frank e Joe, protagonisti della serie, si intrecciano immediatamente con quelle degli altri personaggi, aprendo diversi filoni secondari e sottotrame che seguono un corso diverso. Colpi di scena geniali ce ne sono, tutti abbastanza elettrizzanti da costringerci a guardare l'episodio successivo. Talvolta però, quella di fare largo uso di questi colpi di scena rischia di divenire una scelta fatta unicamente per bilanciare i momenti lenti e piatti e stimolare il binge watching sfrenato.
6) La Casa de Papel
Alex Pina, l'ideatore de La Casa de Papel, non pensava di riscuotere tanto consenso la prima volta che Antena 3 ha mandato in onda la sua serie.
La banda del Professore ha conquistato, nel giro di due anni, un pubblico talmente vasto da fare impressione. La rapina più geniale della storia, le note di Bella Ciao, le maschere di Dalì e tutto il resto hanno letteralmente stregato gli spettatori di tutto il mondo. Ma, malgrado il tono politico e filosofico che alcune scelte aspirano ad avere, La Casa de Papel è una serie realizzata principalmente per divertire e intrattenere.
È per questo che i colpi di scena diventano il vero pezzo forte dello show.
La Casa de Papel deve tenere lo spettatore con il fiato perennemente sospeso. Deve essere adrenalina allo stato puro, pathos e tensione emotiva.
Una serie che non abbassa mai la guardia e da cui ormai ci si aspetta di tutto. Ma proprio questo suo ritmo così incalzante potrebbe, in qualche caso, snaturarne completamente la trama. La Casa de Papel ha esagerato parecchio coi colpi di scena, alcuni assolutamente geniali, altri poco aderenti alla realtà e per questo percepiti come stranianti e falsi.

7) Scandal
Non siamo sullo stile de La Casa de Papel, ma questa serie ci riporta ancora una volta all'universo del Shondaland. Il nome dovrebbe essere esplicativo di per sé: Scandal è un thriller politico in cui una donna, Oliva Pope, si dedica ad assistere e proteggere l'immagine pubblica di uomini politici di grande spessore. Quando c'è di mezzo la politica, la svolta inattesa è quasi sempre imperativa, ma la ricerca spasmodica del colpo di scena diventa qui compulsiva, con il solo intento di tenere i fan ipnotizzati davanti allo show.
8) The Vampire Diaries
La serie ideata da Julie Plec e Kevin Williamson è del genere soprannaturale. Parla di vampiri, licantropi, streghe, doppelganger e chi più ne ha più ne metta. Mystic Falls è la classica cittadina americana dimenticata da tutti nella quale accadono cose che trascendono i limiti della realtà. Una specie di Smallville più oscura e tetra o una Hawkins meno nostalgica. D'altronde, stiamo parlando di serie tv che hanno in comune proprio l'elemento fantascientifico. Eppure, persino in una serie di questo genere, l'abuso di colpi di scena alla lunga potrebbe stancare. Basti pensare ai morti che ritornano in vita senza aver bisogno di una spiegazione plausibile o alle tante forzature della trama che ci hanno fatto storcere un po' il naso.
È vero che i plot twist ci tengono appiccicati allo schermo, ma abusarne non è sempre un bene.
9) Arrow
Torniamo all'universo supereroistico con un'altra serie che ha fatto, negli anni, largo uso dei colpi di scena. Arrow è la storia di Oliver Queen, nei panni del giustiziere mascherato Green Arrow. La lotta tra l'eroe e i suoi nemici è il fulcro dello show. Uno show che, per tirare a campare per otto stagioni, ha dovuto inventarsi di tutto e di più. Ci sono delle scene che, se da un lato hanno suscitato interesse e partecipazione, dall'altro sono state interpretate come un passo falso degli autori, che per continuare a stupire hanno messo in secondo piano la veridicità della trama.
Un colpo di scena, per sortire l'effetto sperato, deve servire la storia e non rendervela serva.