12. Grey's Anatomy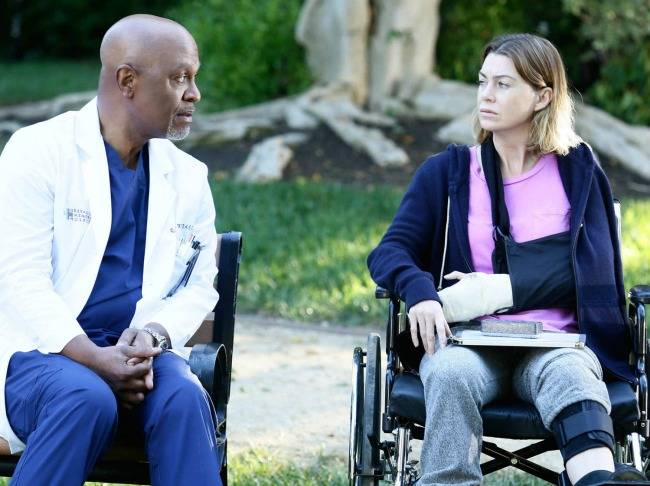 Una cosa la sappiamo per certo: nessuno riesce a creare colpi di scena in una serie TV meglio di Shonda Rhimes. Creatrice di Grey's Anatomy e di How to get away with murder, la cara vecchia Shonda non perde occasione per sbalordire i suoi spettatori, che di certo non riescono a guardare una puntata in santa pace. Siamo costantemente presi dal terrore che accada qualcosa di tremendo, e il più delle volte abbiamo ragione. Dai cataclismi agli aerei, passando per gli incidenti stradali, Grey's Anatomy non risparmia nessuno. Ma non è forse questa costante tensione e la crescita di colpi di scena il motivo per cui ci piace?
13. Pretty Little Liars
Al di là dell'essere diventata l'apoteosi del trash, ricordiamoci che anche Pretty Little Liars ci ha tenuti con il fiato sospeso molto, ma molto a lungo. I colpi di scena sono stati tanti, e se anche molte volte abbiamo cercato uno spigolo su cui sbattere la testa, dobbiamo riconoscere che alcune rivelazioni erano davvero inaspettate! Pensiamo semplicemente alla big revelation, ovvero l'identità di -A. Adesso siamo tutti in attesa del finale di stagione, e sappiamo quanto a Marlene King piaccia sconvolgerci. Attendiamo con ansia il prossimo shock, che probabilmente sarà un altro di quei colpi di scena inaspettati.