Genere narrativo e cinematografico caratterizzato da un'ambientazione fantastica e da un'atmosfera di magia, nel quale prevalgono i riferimenti alla mitologia classica, alle fiabe, alle saghe nordiche e a un Medioevo immaginario.
Più semplicemente, il fantasy è quel genere che più di qualunque altro ci permette di entrare in un mondo completamente diverso, distante e magico. Dalla grigia realtà di tutti i giorni, veniamo catapultati in luoghi in cui tutto è possibile. Un mondo in cui gli esseri del mito e della leggenda vivono e nessuno si chiede perché o come mai. Game of Thrones è solo l'ultimo prodotto di una lunga lista che affonda le sue origini tra il XIX e il XX secolo.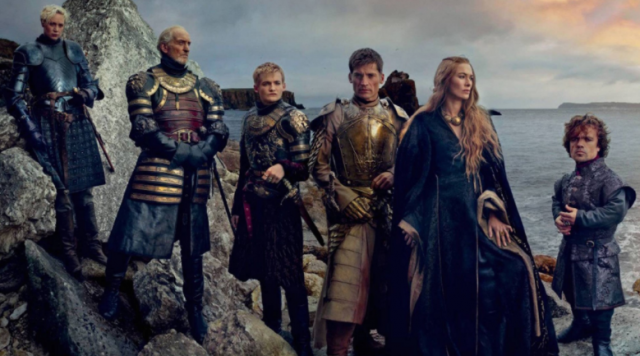 Affondando le proprie radici principalmente nel mito greco e nel ciclo arturiano, il fantasy si è poi evoluto in senso più moderno attraverso racconti per l'infanzia (come Alice nel Paese delle Meraviglie e Il Meraviglioso Mondo di Oz). Solo a partire dagli anni trenta, grazie a un certo J. R. R. Tolkien (al quale Game of Thrones deve parecchio), il fantasy assume tratti più adulti e smette di essere considerato solo un genere per ragazzi. Dalla seconda metà degli anni novanta il fantasy conosce una svolta grazie a saghe come Harry Potter, Queste oscure materie, Le Cronache del Mondo Emerso e ovviamente Le Cronache del Ghiaccio e del Fuoco. 
Dalla pagina scritta, il fantasy ben presto sbarca al cinema riscuotendo un successo enorme. 
Un successo che, se negli ultimi tempi si stava affievolendo al cinema come in Tv, ha ritrovato nuova spinta grazie a Game of Thrones. La serie, adattamento della saga di George R.R. Martin, ha riportato in auge un genere un po' messo da parte e allo stesso tempo ha reso la serialità più cinematografica. È l'inizio di una nuova era in cui le Serie Tv si fanno più ambiziose.
Prima di Game of Thrones, però, ci sono stati dei prodotti fantasy che abbiamo particolarmente amato. Opere nate negli anni novanta che hanno segnato la nostra infanzia e che per prime hanno portato il genere sul piccolo schermo.
Ecco quindi 5 Serie Tv fantasy che amavamo già prima di Game of Thrones. 
1) BUFFY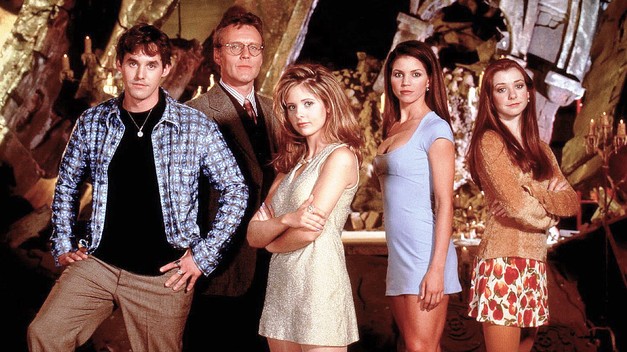 Buffy the Vampire Slayer è una Serie Tv prodotta tra il 1997 e il 2003 e scritta da Joss Whedon, già autore dell'omonimo film del 1992.
Buffy ha 16 anni e si appena trasferita con la madre da Los Angeles nella ridente Sunnydale. Peccato però che lei non sia una semplice adolescente e che la nuova cittadina non sia tranquilla come vorrebbe apparire. Buffy è infatti la prescelta, la Cacciatrice, unica nella sua generazione che ha il dovere di combattere i vampiri, i demoni e gli altri mostri dell'oscurità. Nella lotta contro il male, però, Buffy non è sola e trova validi alleati: Giles, Willow e Xander. E altri personaggi che nel corso delle stagioni si uniscono alla Scooby Gang originale.
Le insidie del cuore possono essere ancora più pericolose e Buffy lo scopre a sue spese quando si innamora di Angel, un vampiro che ha di nuovo l'anima ma è condannato a una maledizione terribile. E poi c'è la relazione con Spike, una delle più tormentate delle Serie Tv.
Buffy The Vampire Slayer è stata una serie generazionale che ha dato il via a una lunga sfilza di eroine i cui strascichi si risentono ancora oggi.