5) Tommen Baratheon (Game of Thrones)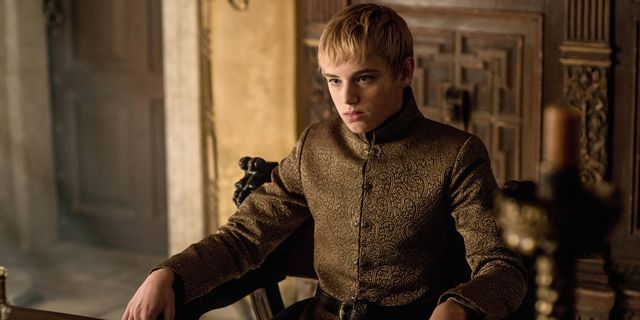 Credo che in pochi non sappiano della sorte toccata al povero Tommen Baratheon. Se così non fosse siete fortunati, perché probabilmente vi siete risparmiati anni di spoiler. Ad oggi, credo che questo non solo sia uno dei suicidi più famosi della storia televisiva, ma anche uno dei più rilevanti in Game of Thrones, subito seguito da quello imposto a Olenna.
Siamo alla fine della sesta stagione, e Cersei ormai ha ben pianificato la sua vendetta contro l'Alto Passero e i Tyrell. Il potere le è stato tolto e lei lo toglierà a loro, nella maniera più plateale possibile. Suo figlio Tommen è spettatore in tutta la scena, e forse non potendo credere ai suoi occhi, forse spinto dall'amore per Margaery, si lancia dalla finestra del palazzo, con una scena girata con camera fissa che ancora mi mette i brividi.