Ed ecco che è ripartita una della Serie Tv che più ci ha fatto intrippare il cervello negli ultimi anni. Sto parlando, ovviamente, di How To Get Away With Murder, prodotta dalla spietata Shonda e mandata in onda dall'ABC.
Insomma, Annalise Keating e i suoi K5… – ops, scusate, K4, forza dell'abitudine! – sono tornati per farci compagnia con i loro casini e i loro omicidi per la quarta stagione.
Devo ammettere di essere partita prevenuta con questa puntata: mi aspettavo un disastro, dopo una terza stagione che si è a dir poco arrampicata sugli specchi e ha rovinato la caratterizzazione di alcuni personaggi. E invece questa prima puntata del nuovo How To Get Away With Murder non è stata affatto male.
Ovviamente, non siamo ai livelli della prima stagione, che è stata quasi un vero e proprio capolavoro. Tuttavia, la puntata promette bene e forse – e sottolineo il forse – possiamo aspettarci una buona quarta stagione. Che Shonda e Nowalk si sono accorti di aver sbagliato e stiano cercando di correggere il tiro? Speriamo!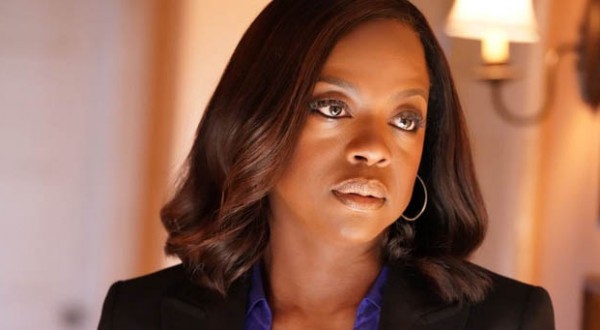 Nonostante l'interesse che mi ha suscitato la puntata, la partenza è nettamente fiacca, diciamocelo. Nowalk ha nuovamente usato lo stile a flashforward, ma questa volta ad attenderci non c'era un omicidio, bensì una semplice cena tra Annalise e i suoi protetti.
Questo per dire che la tensione non era altissima. Tra l'altro, nel presente, Annalise è da sua madre e la vediamo affrontare con lei la demenza senile da cui la donna è afflitta. Le scene sono lente, ma cariche di significato: viene analizzato più a fondo il rapporto tra queste due donne, che tanto è stato ed è ancora determinante per l'evoluzione caratteriale della nostra avvocatessa preferita.
Ancora una volta, si riportano in scena gli abusi subiti dalla piccola Annalise, ma questa volta il tema è affrontato in reazione proprio al suo carattere. Importantissima la scena col padre – quando Annalise sta per lasciare la casa dei genitori – che finalmente ammette che gli dispiace per quello che le è successo e in un certo qual modo si scusa: le violenze sono in parte "colpa" sua, perché se lui non avesse abbandonato la sua famiglia, Clyde non sarebbe mai entrato in casa loro.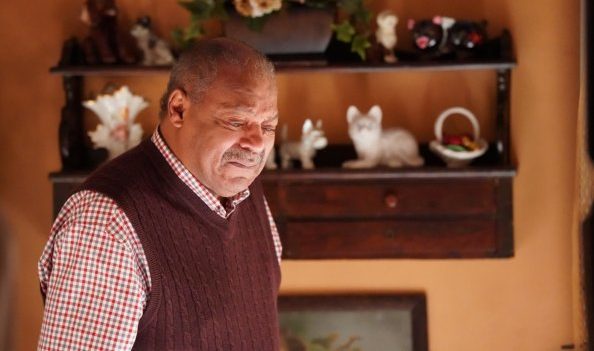 Sto ponendo l'accento su Annalise in questo primo episodio di How To Get Away with Murder, perché è effettivamente tutto incentrato su di lei e sul suo cambiamento. La Keating, infatti, non vuole più andare con uomini sposati, decide di rinunciare all'insegnamento – ma combatte comunque per non essere radiata e vince – e di lasciar andare i suoi ragazzi, dopo aver scritto per loro delle bellissime lettere di raccomandazione.
Per quanto riguarda i ragazzi, li vediamo molto poco. Connor e Oliver, che ci avevano lasciato col fiato sospeso dopo la proposta di matrimonio di Oliver, sono tornati alla normalità. Capiamo subito che Connor non ha ancora dato una risposta a Oliver che, pur insistendo, non lo pressa e, soprattutto, non gli dà alcun aut aut. Alla fine dell'episodio, scopriamo che Connor vuole sì sposarlo, ma non in quel momento, perché teme che Oliver gli abbia fatto la proposta solo perché entrambi rischiavano e temevano di essere arrestati o uccisi.
Asher e Michaela proseguono la loro relazione e sono più affiatati che mai. Frank è sempre dedito a voler riconquistare la fiducia di Annalise, mentre Bonnie cerca di stargli vicino.
E poi c'è Lauren. Lauren che prima finge di aver abortito, parlando col padre, e poi a fine episodio ci rivela di aver invece deciso di tenere il bambino. Questo "colpo di scena", a voler essere onesti, era abbastanza prevedibile, mentre un po' forse forzato è che lei abbia capito, a colpo sicuro, che il padre sia responsabile dell'omicidio di Wes.
È solo nell'ultima scena, che si capisce un po' su cosa indagheranno adesso: sono passati tre mesi e Lauren è in una stanza d'ospedale. La sua pancia è piatta e la vediamo chiedere a Frank, disperata, cosa ne è del suo bambino.
Per concludere, la prima puntata della quarta stagione di How To Get Away With Murder è interessante, anche se un po' lenta. Speriamo che riescano a mantenere vivo l'interesse che sono riusciti a suscitare e che non rovinino di nuovo tutto, preferendo inserire colpi di scena inaspettati piuttosto che organizzarsi con una trama sensata.